I have created these FREE Printable Greeting Cards for you to share with those you love.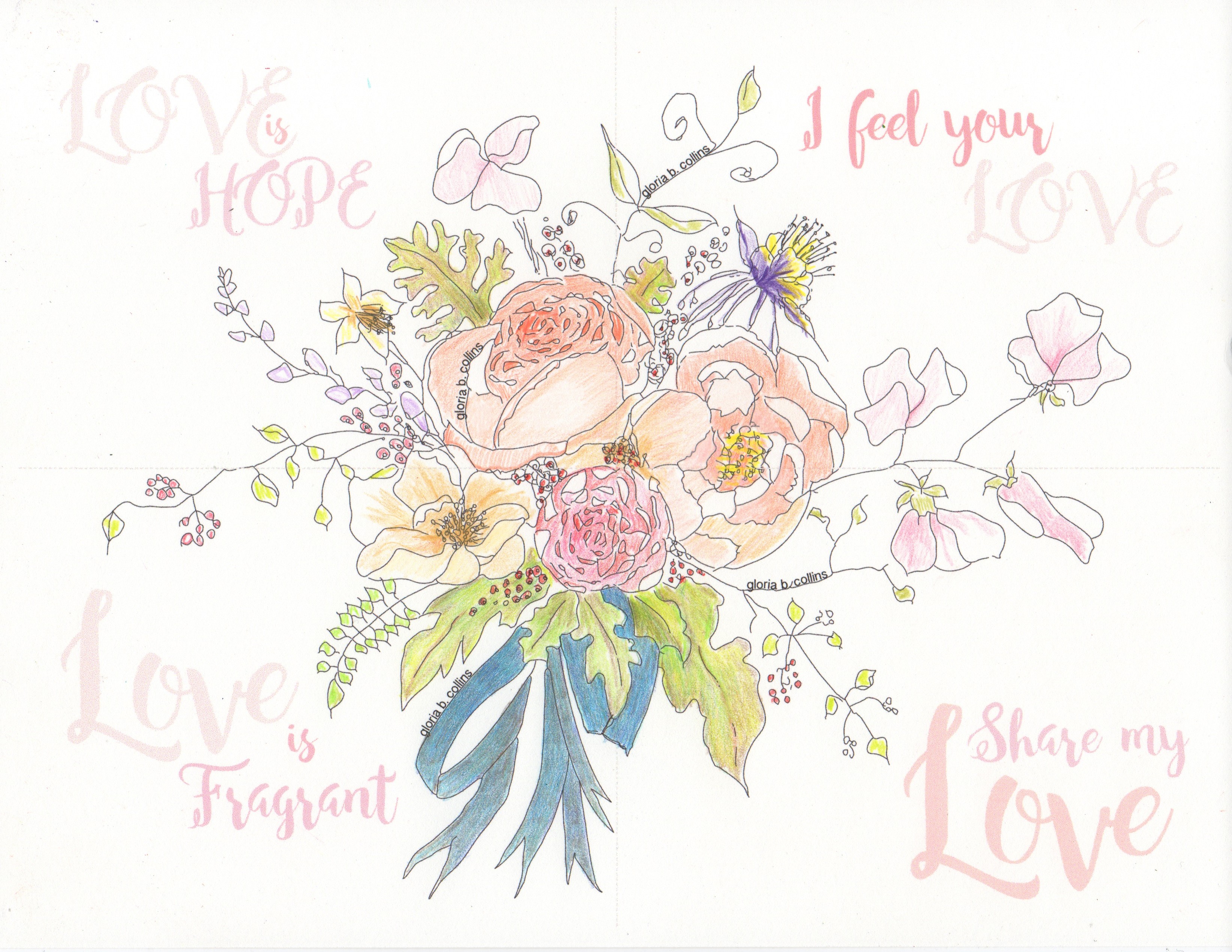 Love is something I am surrounded by in my floristry business. I lovingly grow flowers in my cottage style cutting garden for the brides and grooms who trust me to help make their special day magical, I lovingly tend my garden so that it is at its best during the growing season, I also lovingly sketch flowers as a form of self-care and reflection.
It is giving me great joy to be able to express my creativity through my watercolor drawings and even more joy to be able to share them with you.
As with everything in life, I believe I can only get better with practice. It is my pleasure to offer these unique watercolor drawings to my brides, wedding and event planners looking to add a bit of uniqueness in the form of handmade invitations.
Speaking of love and sharing, I want to offer you a FREE sample of my art to say thank you for all your kind support of me and my growing business.
Click here to download and print watercolor and ink sketches and share your love.
If you haven't already, please sign up for my monthly email newsletter where I share a behind the scenes look at how I'm working things out in life and in my garden. You can also follow me on Instagram, Pinterest, and Twitter.