Tips to Grow Wedding Flowers in the Garden
Learning to grow wedding flowers in the garden for floristry is different to home gardening and flower farming because this type of gardening must produce flowers for business on a smaller scale. Typically in a suburban neighborhood. They should grow harmoniously and practically with interesting varieties to ensure lush garden displays.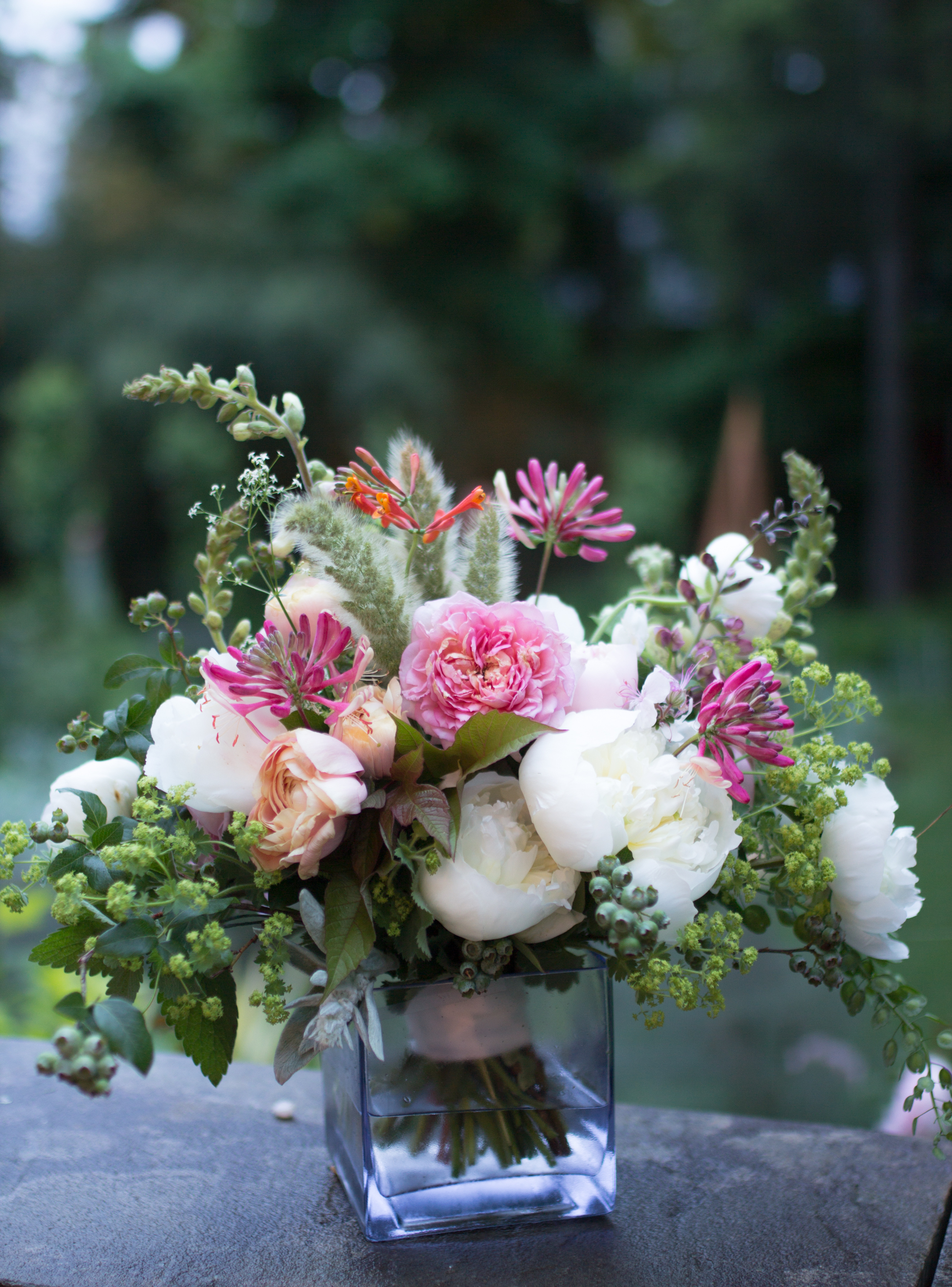 I once considered myself a flower farmer and quickly realized I couldn't grow the volume associated with flower farming.
Plus I didn't like the look of flowers growing in rectangular long drills for our home. So, now I've compromised and grow them to suit my style.
Cottage Style Gardening
Our suburban Cottage Style Garden must satisfy the following:
Practicality: Flowers must be hardy and adapt to my method of gardening.

Aesthetics: The garden and flowers must always be pleasing for me to get deep enjoyment from when I'm working.

Labor: The work associated with maintaining the garden mustn't be overwhelming.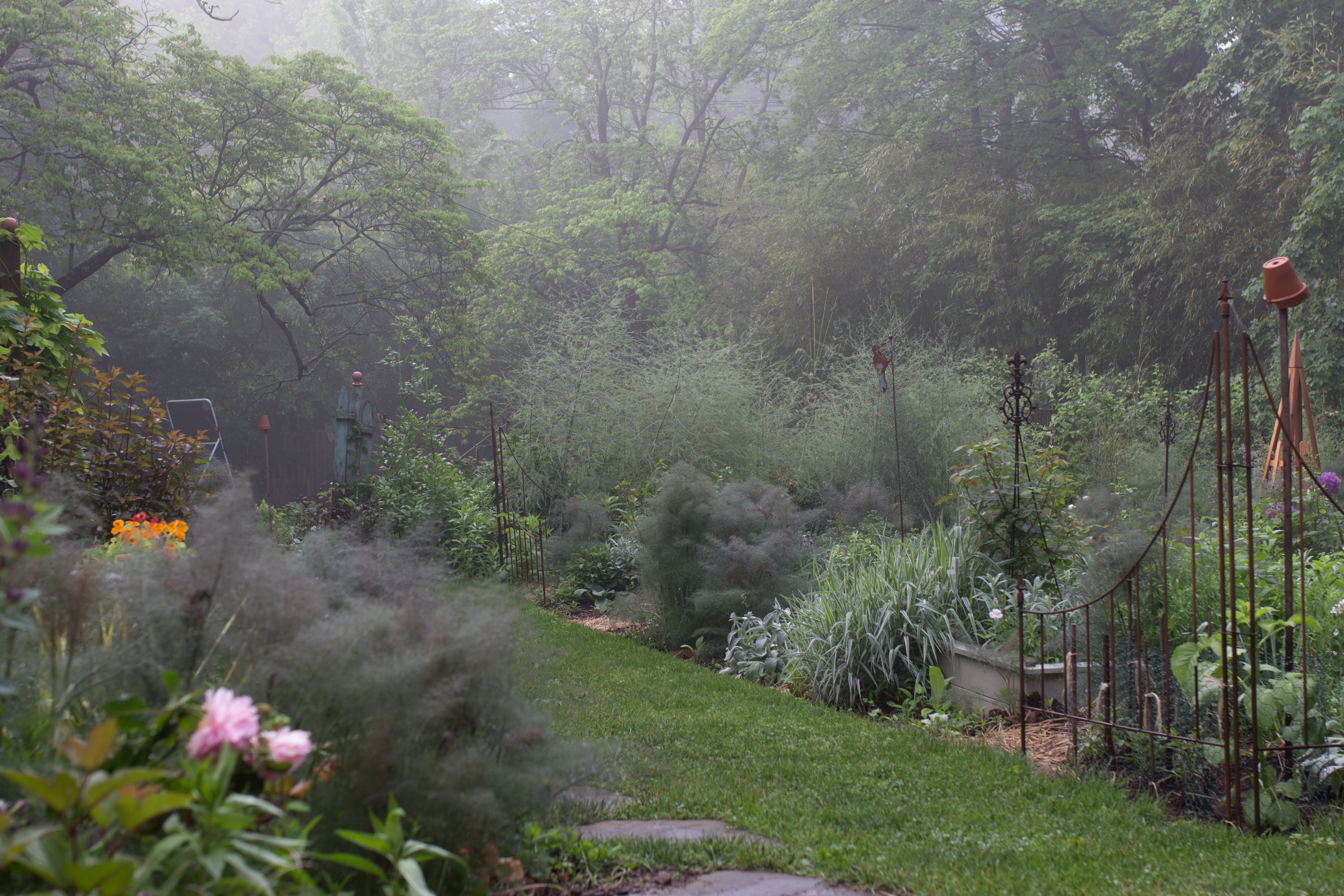 Perhaps this is why Cottage Style gardening is so appealing to me. I find it suits this space perfectly while allowing a less rigid approach to growing flowers.
By no means does my garden produce an abundance of flowers this way, in fact quite the contrary. But it provides me an opportunity to grow unique specimens not readily available in the market that add a special je ne sais quoi to my arrangements.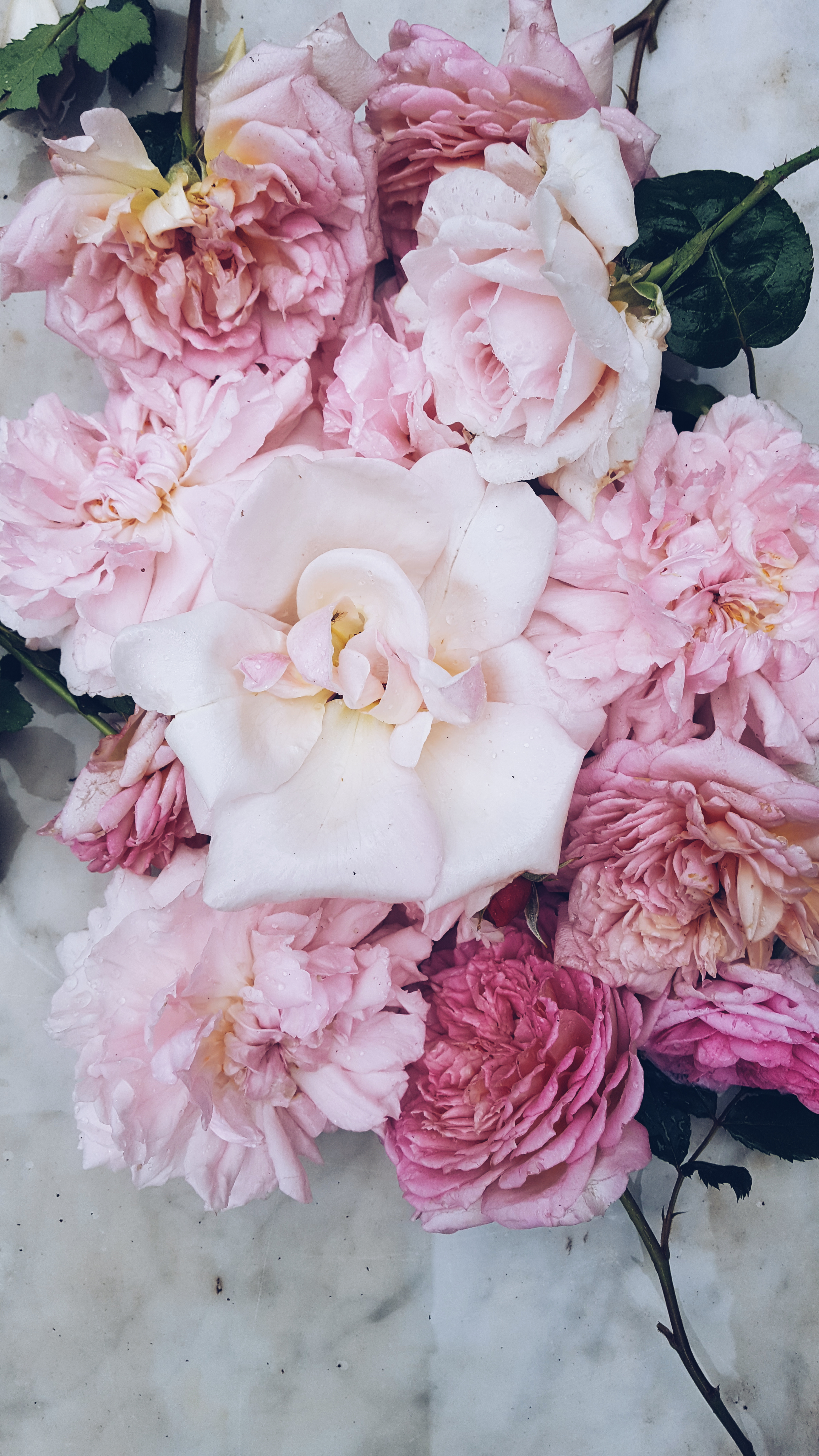 Roses
Growing garden roses has become a passion. They transport me to childhood walks in my grandma's garden filled with memories of fragrance, charm, and just picked bouquets.
Roses adapt themselves nicely in the garden and grow easily next to shrubs, perennials, annuals, and spring bulbs which are essential for bouquets.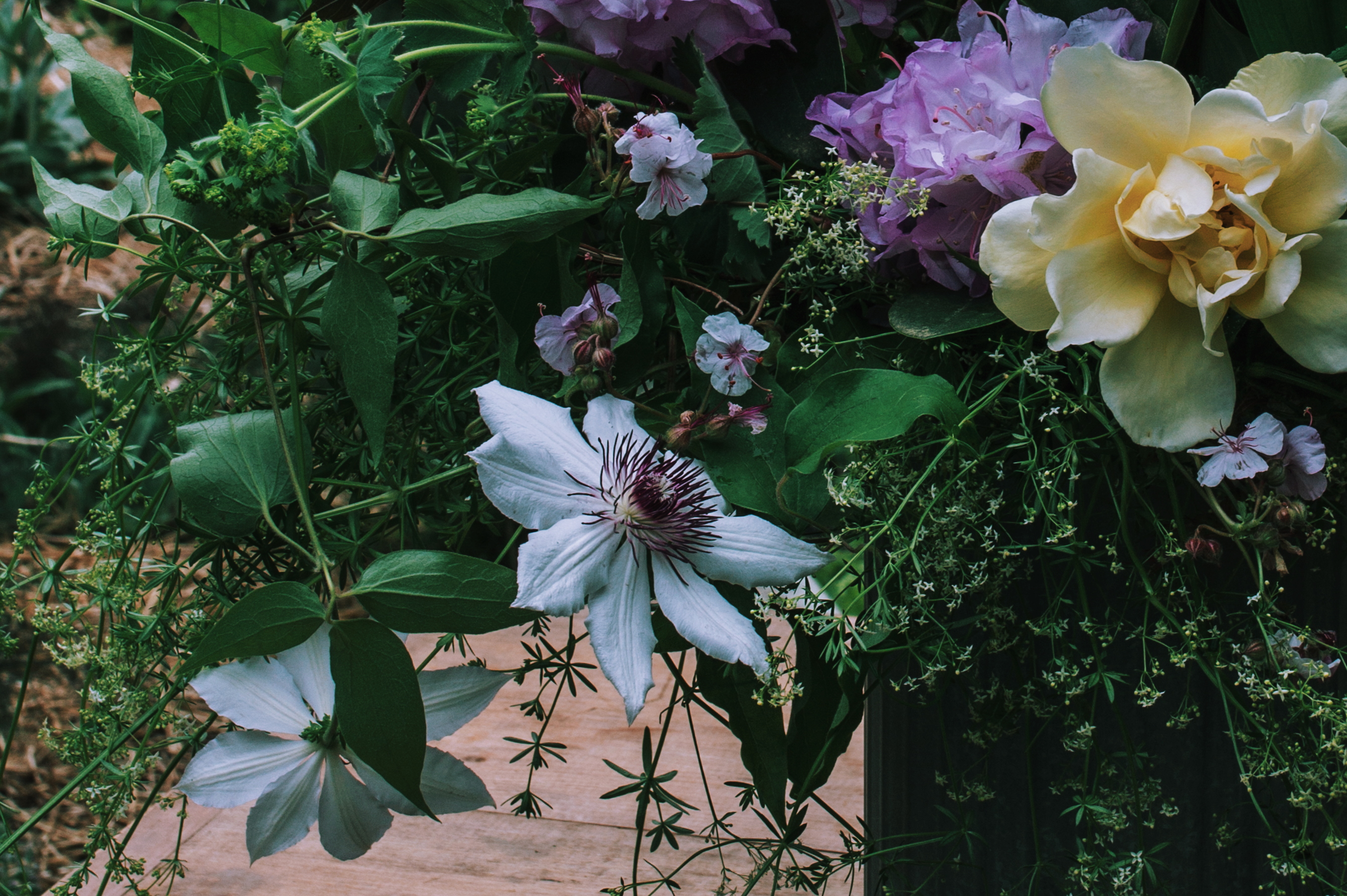 If you are interested in growing beautiful wedding flowers, my advice is, start with your soil; I talk about it in a previous blog post.
I hope you follow me on my journey as I share my ups, downs and my experiences on how it's working for me as a garden florist.
If you'd like to see more of my garden, receive tips on how I grow my flowers and use them in arrangements, I invite you to follow me on Twitter, Instagram, Pinterest, or sign up for my monthly email newsletter.
If you have any questions, I invite you to contact me directly. I'd love to hear how I may continue to help you grow your own slow flowers.