If you're tempted to start growing flowers in your very own backyard garden I have 3 tips to grow flowers I wanted to share to get you started. Though gardening takes long hours and much effort, if you love it as much as I do, your garden will always bring you JOY!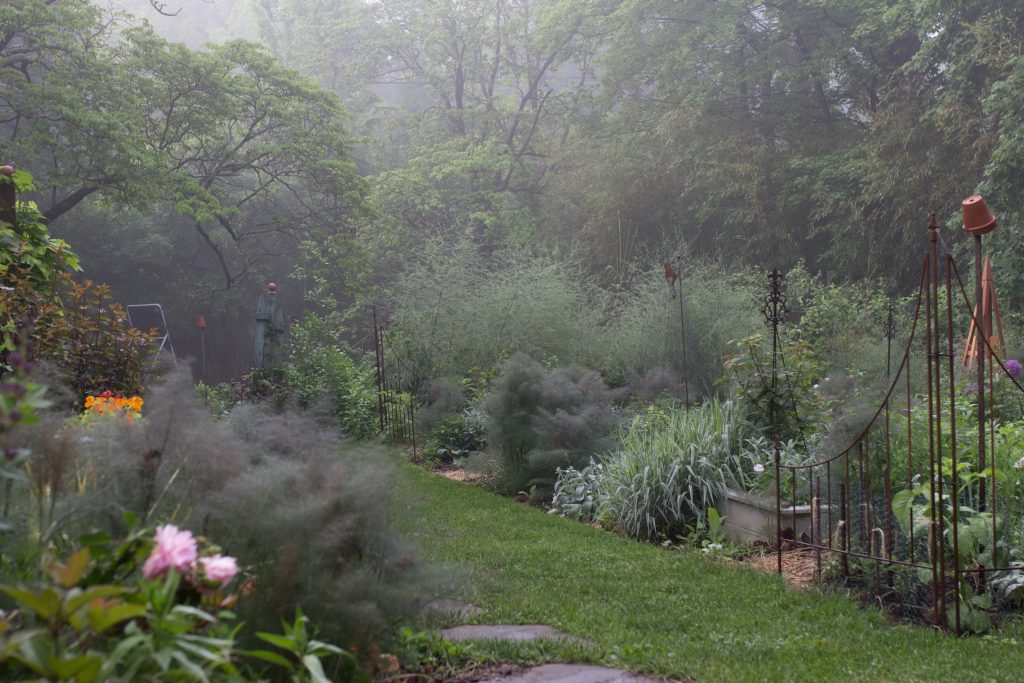 3 tips to grow flowers in your backyard garden:
Decide what flowers you want to grow!
Growing old roses in my backyard garden has become a passion of mine because they provide fragrance, charm and an abundance of soft colors for bouquets. And they especially lend themselves to that cottage style I so love. They easily incorporate with shrubs, perennials, annuals, and spring bulbs. They spread nicely onto each other and create a very carefree and inviting garden.
May and June are the months when you can go to your local nursery to see and pick out the roses suited for your climate zone.
Roses take at least three years to establish before you can cut from them but are well worth it.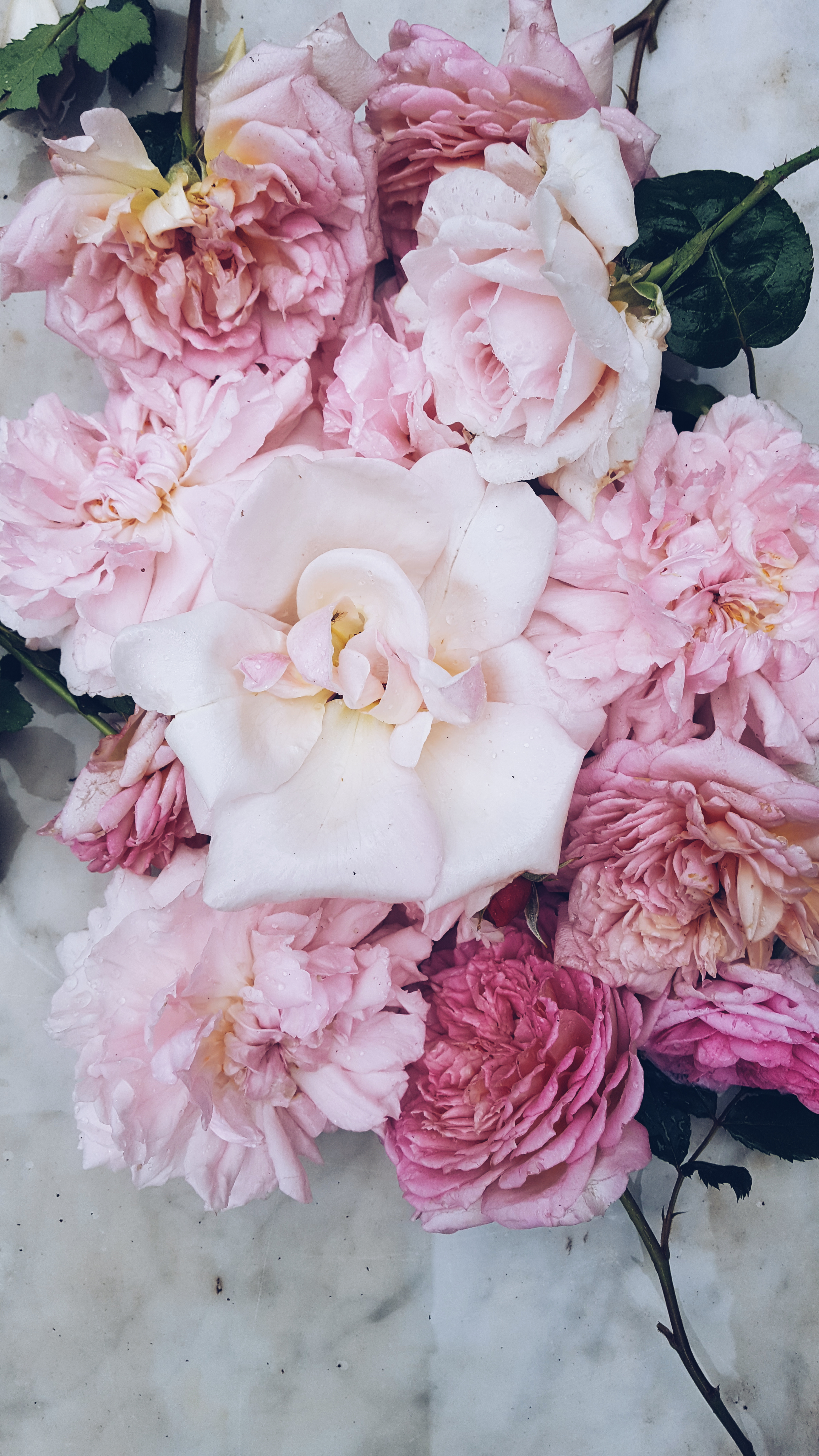 Decide what style garden you hope to cultivate.
I now consider myself a "Wedding Gardener" growing in a backyard garden that needs to satisfy three crucial functions for our family in our suburban neighborhood home. The garden needs to be practical, aesthetically appealing while keeping the character and charm of our 1840's farmhouse home.
Growing wedding flowers in one's home garden for floristry is a bit different than having a perfectly manicured perennial garden and different still even than growing flowers on a farm. I once considered myself a flower farmer yet I quickly realized that I'm just not growing the volume associated with flower farming. A, because of the lack of space on my plot and B, it didn't please me to have long stretches of flower drills as the family garden.
Perhaps this is why I've chosen the cottage garden style. I find it suits this space entirely.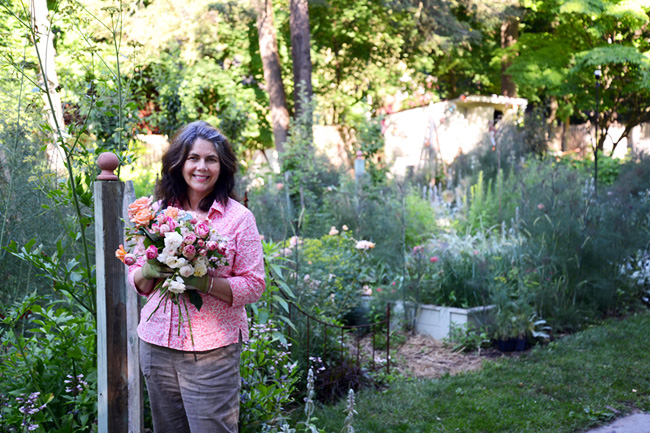 By no means does my backyard garden produce an abundance of flowers, in fact, quite the contrary. It only provides unique specimens not readily available in the market that add a particular je ne sais quoi to my arrangements.
In all honesty, no one needs to be a florist to grow or design with flowers. I'll share a secret I became a florist because I loved gardening and growing flowers. Then I learned that in years past florist did, in fact, grow their own flowers. So, I married the two (no pun intended) my hobby and a career to form my business. Win-win.
Invest in the right tools
It takes time, hard work, and patience to cultivate a beautiful garden and I've learned that there are 3 Essential Gardening Tools for you to get the job done. If you invest in the right tools in the beginning, they will serve you well season after season. Don't forget that it's important to protect your investment so clean your tools after each use!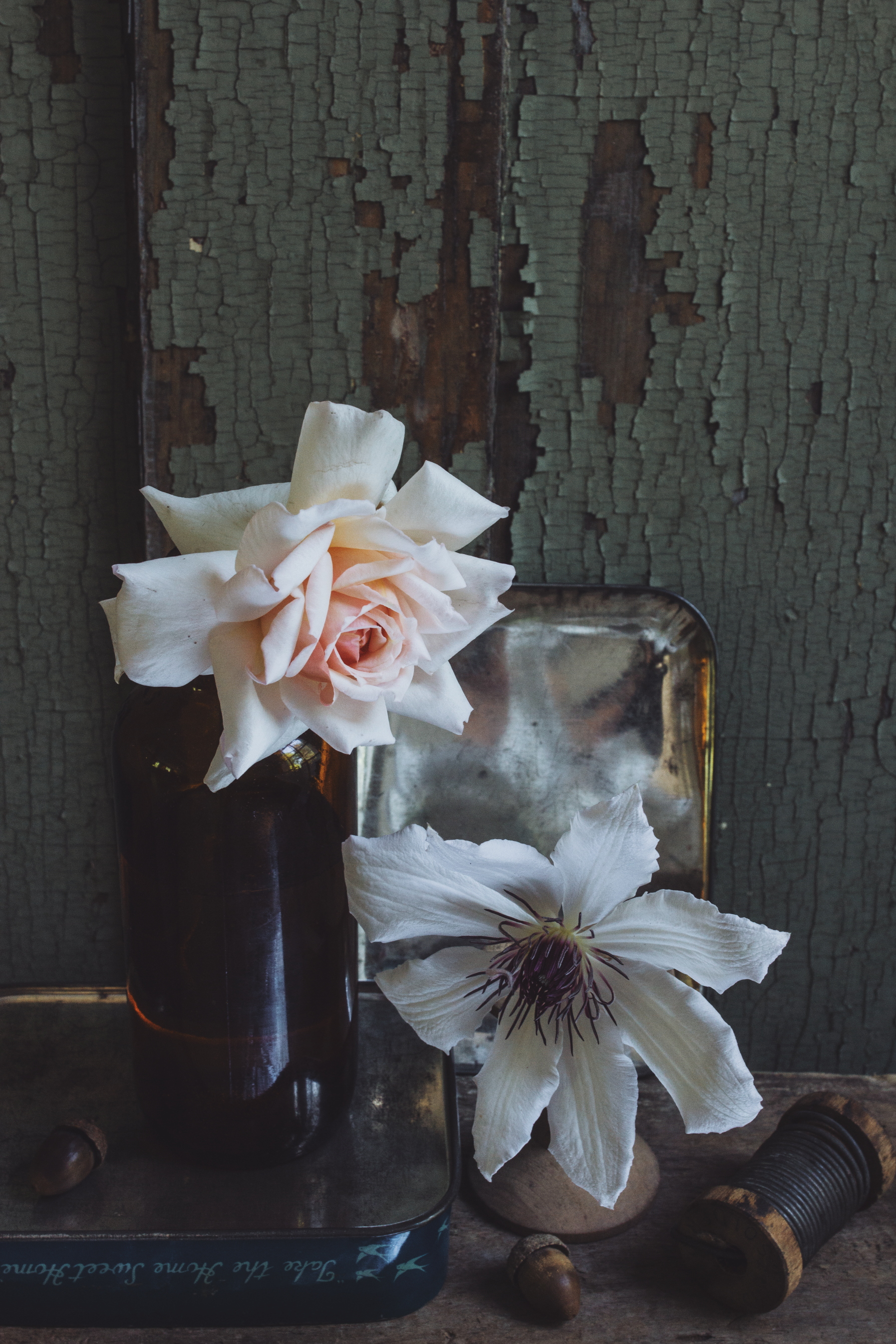 If you haven't yet, please sign up for my monthly email newsletter where you can follow along with me on my journey and get a glimpse behind the scenes. You can also follow me on Instagram, Pinterest, and Twitter where I'll share my ups and downs and my experiences in life as a backyard garden florist.
SaveSave
SaveSave
SaveSave
SaveSave
SaveSave
SaveSave