A beautiful garden wedding at the Locust Grove Estate in New York
Locust Grove Estate, overlooking the Hudson River in Poughkeepsie New York, was the setting for Nicole and Joseph's garden wedding.
Every bride and groom has their story, their magic, and it is this magic which resonates with me on a deeper level. I know how important it is for couples to throw their first big party and how important it is to make guests feel excited about participating in their unique wedding.
Building a relationship with couples is important to me. It's up to me to pay attention to the details that makes their story unique and to help execute their vision.
I hope you are inspired by Nicole and Joseph. Enjoy their vision through the eyes of Elizabeth Fox Photography.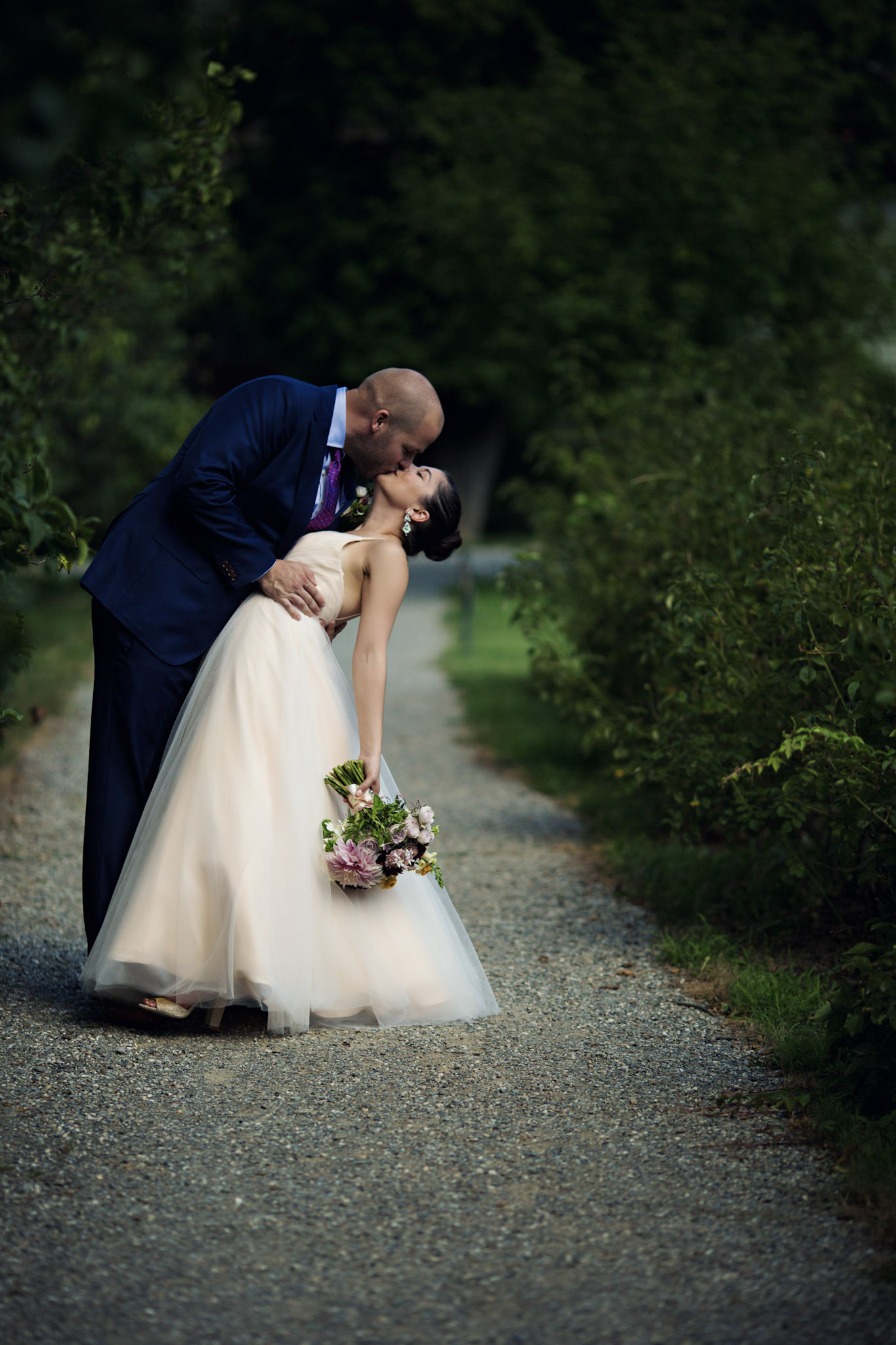 From the very first moment we met, I knew Nicole and Joseph would put a lot of thought into the details surrounding their wedding.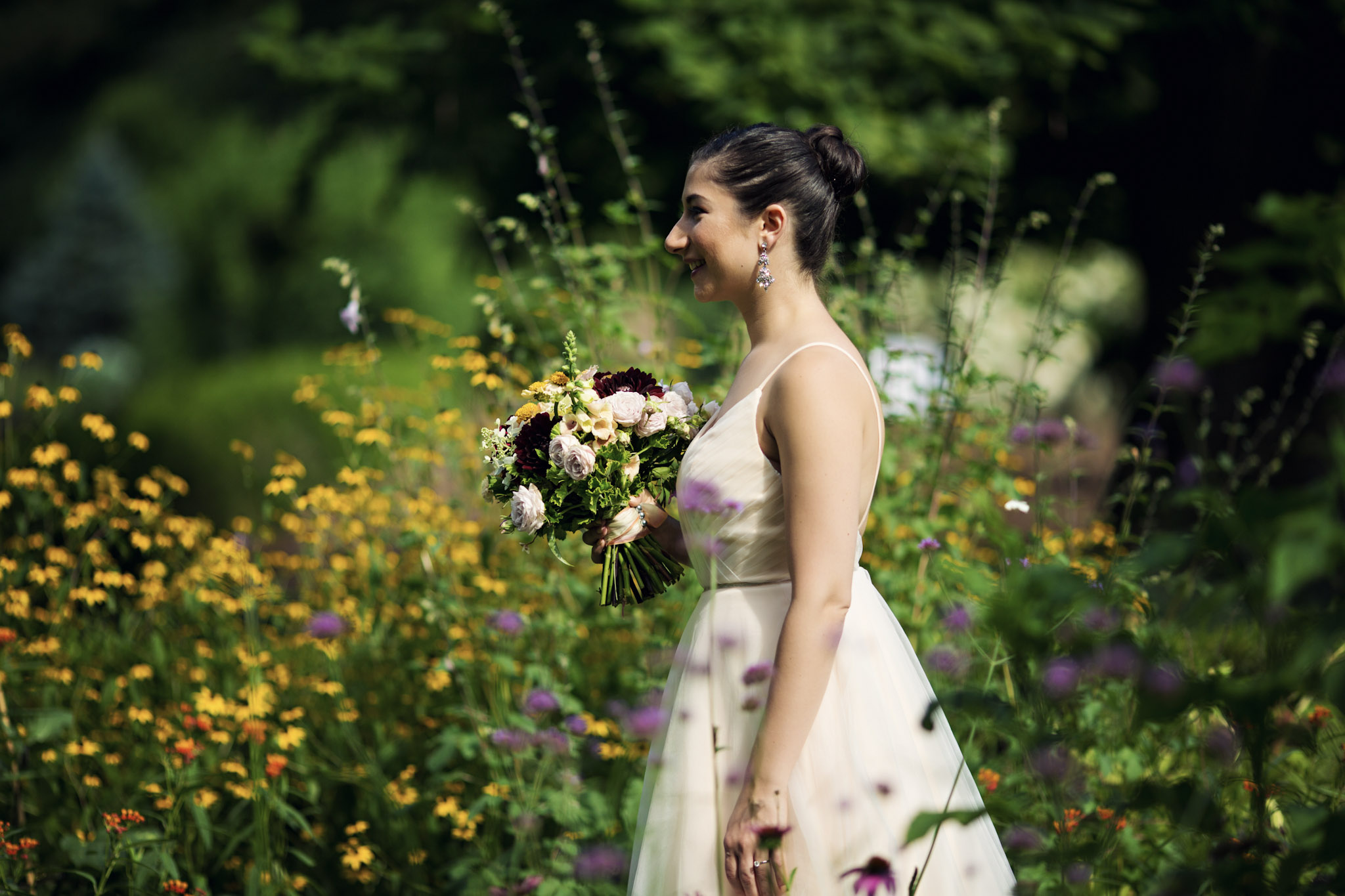 Choosing the Perfect Location
Nicole knew exactly the look she was going for, "we chose this venue because of the garden and I want all my flowers to look as if they were picked that morning here at Locust Grove" she said.
I thought to myself, "YES, that's what I do!"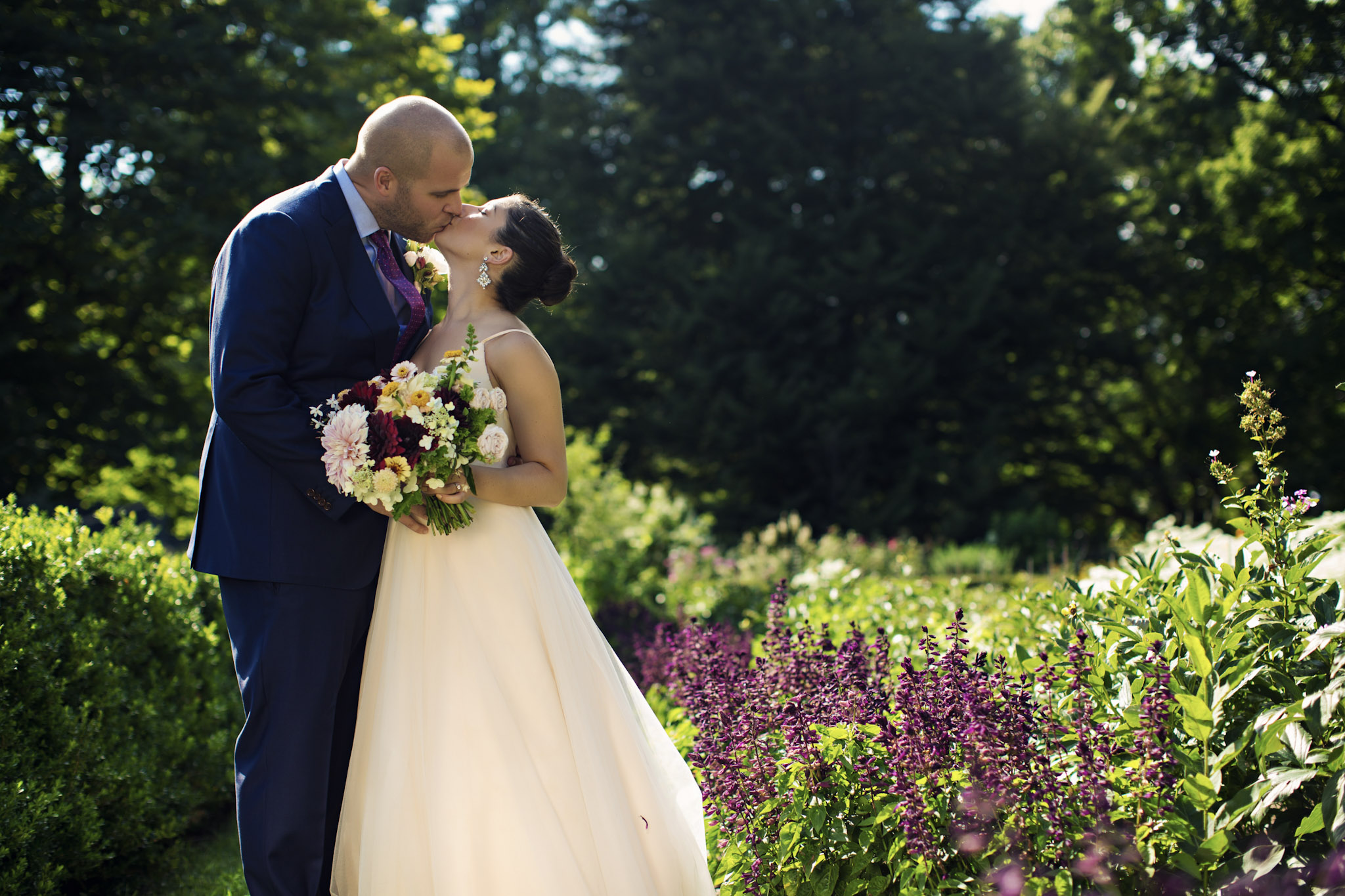 I feel it is important for the success of any wedding to have synergy between the client and florist. I never take this relationship lightly and am committed to making each couple happy. My feeling is it's up to me to help in any way I can to alleviate any unease associated with flowers.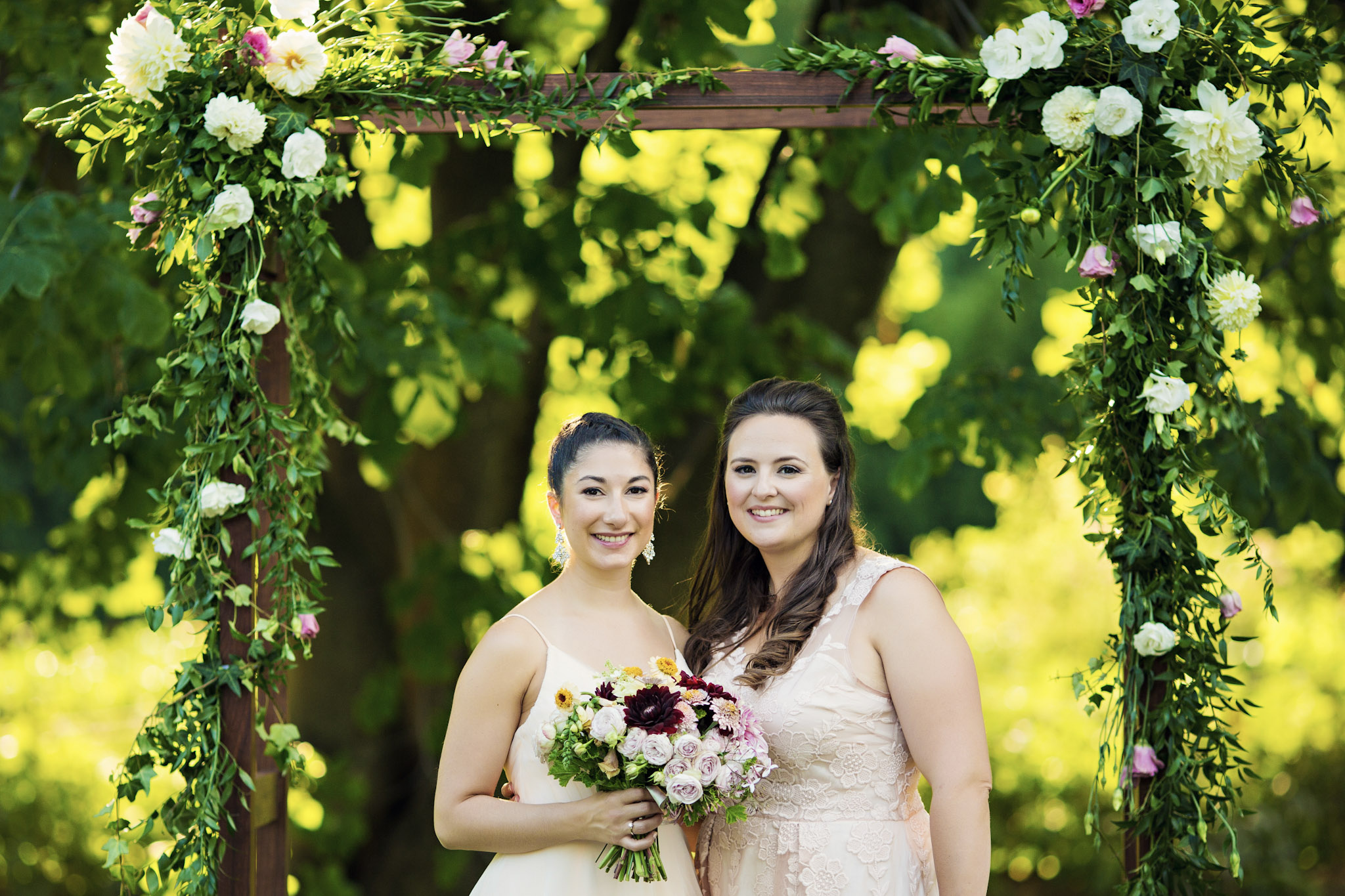 Handmade and Heartfelt Touches
They mentioned to me that Joseph, a carpenter by trade wanted to make the Chuppah. Nicole wanted it decorated with flowers but not over the top so their guests could appreciate his craftsmanship. Just a few well placed garden flowers is exactly what they needed.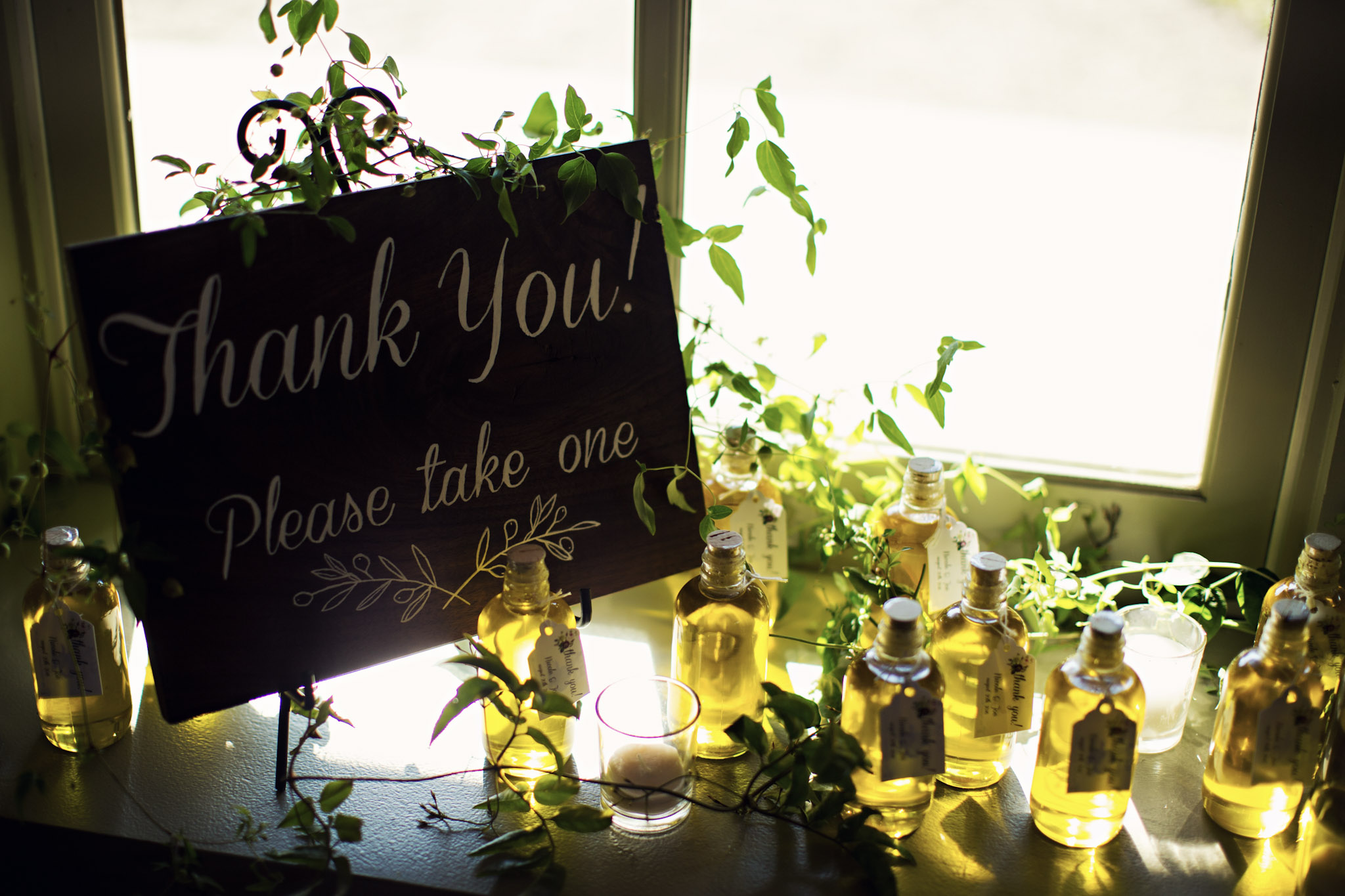 Nicole and Joseph each made thoughtful additions to their wedding day like these gifts for guests.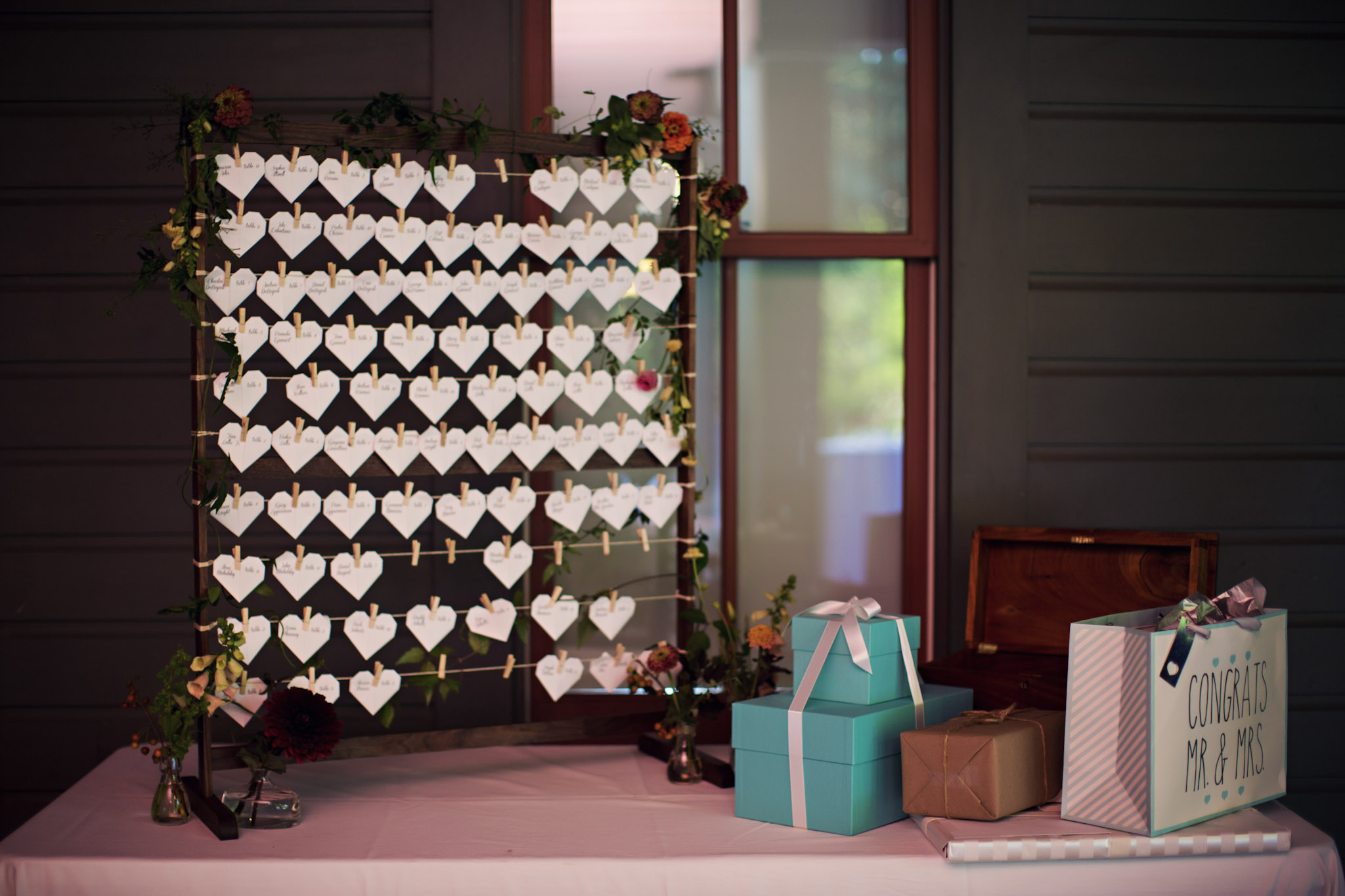 Joseph made the guest seating table holder and this beautiful gift box. (above) 
Nicole did her share too. She made paper flowers to decorate a wall inside the venue. (below)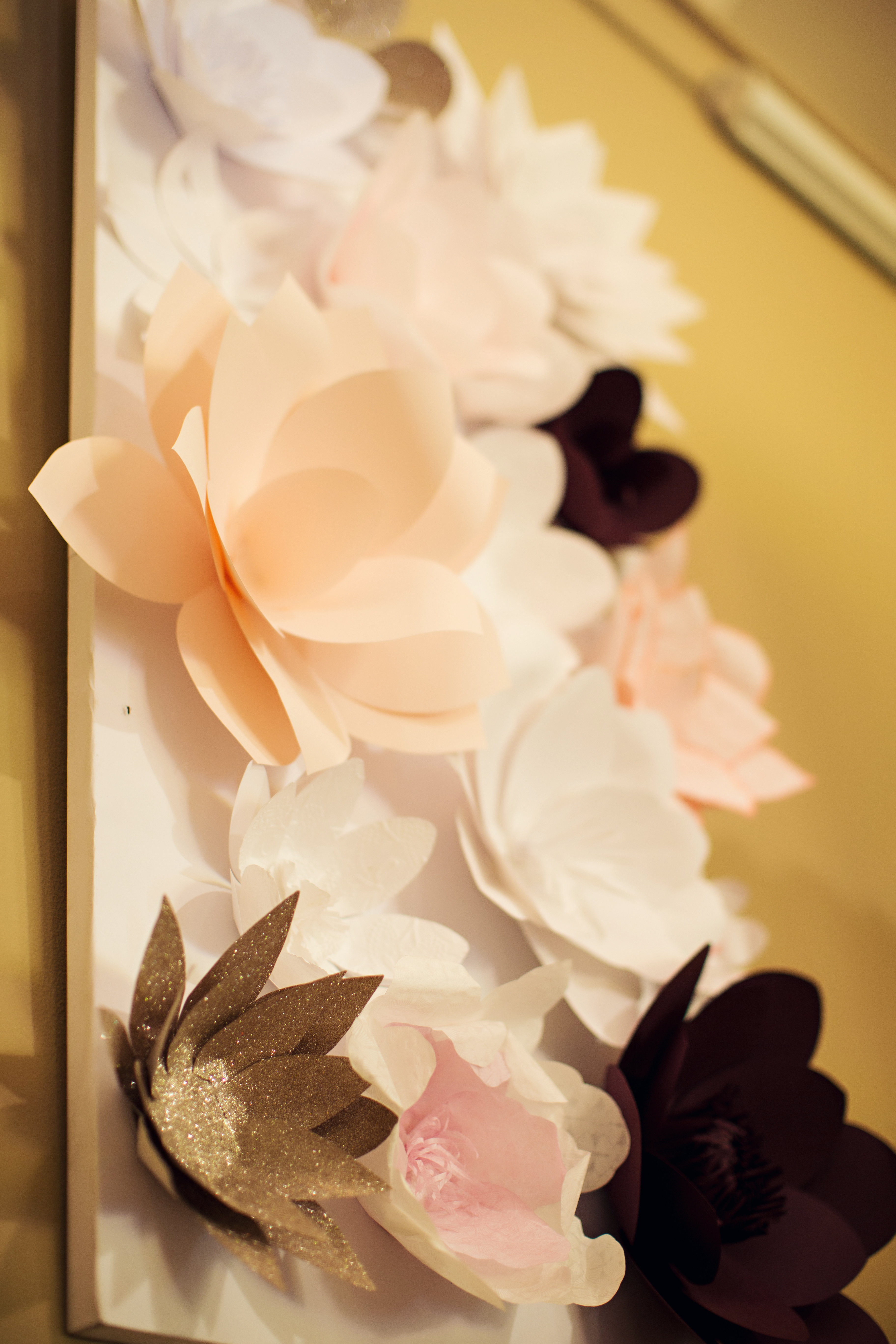 Such stunning and heartfelt creativity.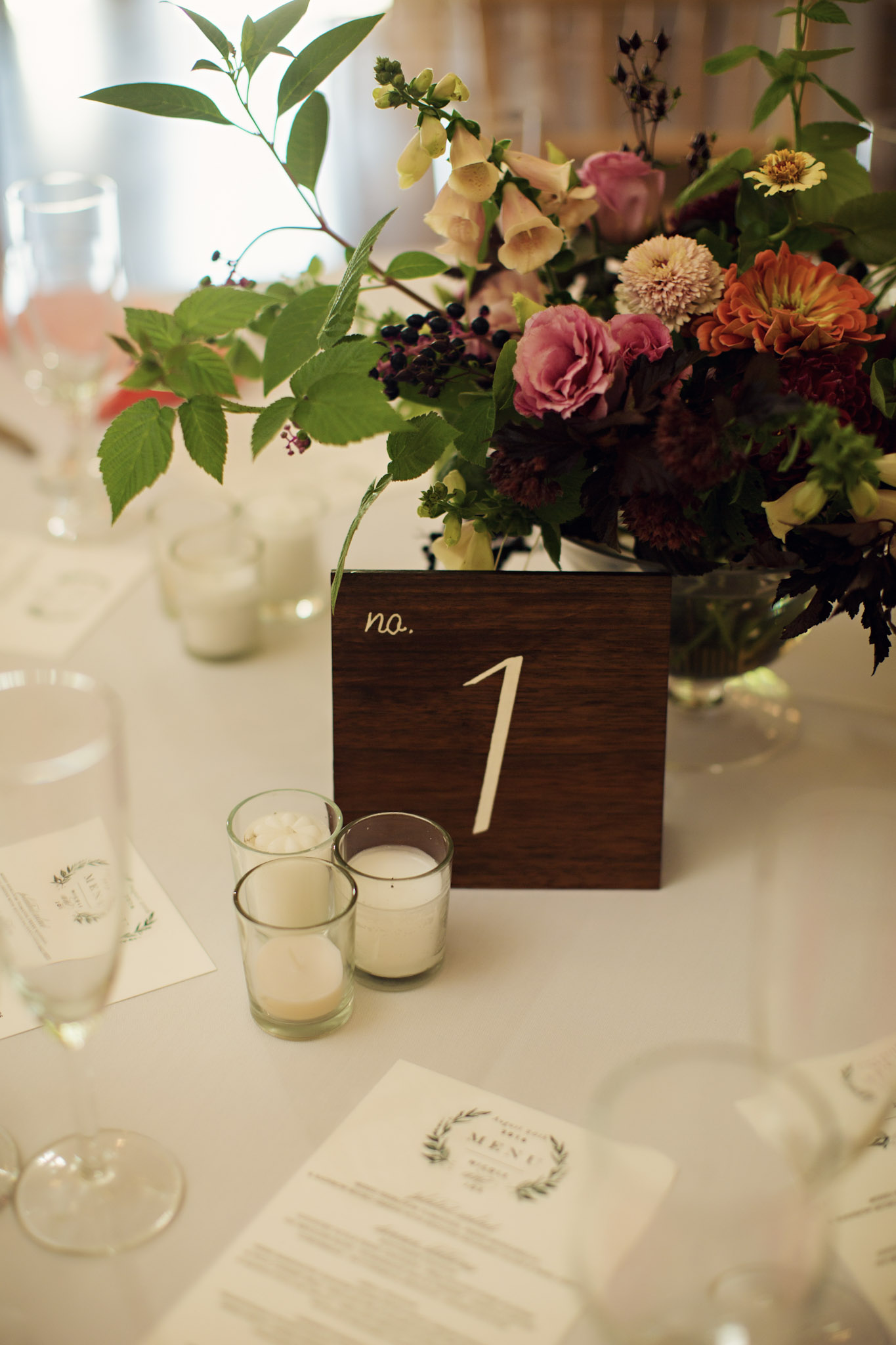 All of the table numbers were hand made by Joseph.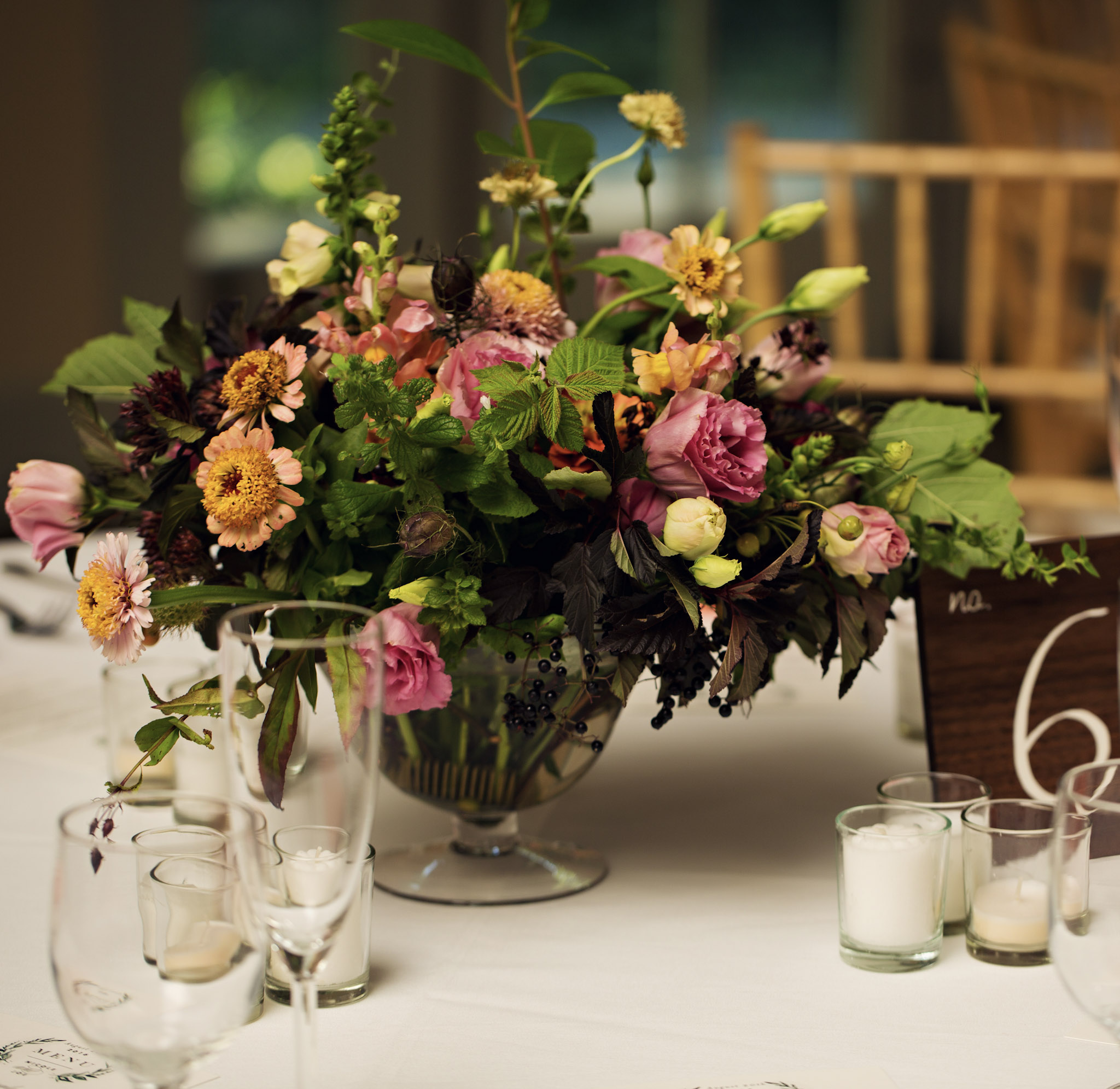 Please note how simply beautiful these garden flowers look on their cake.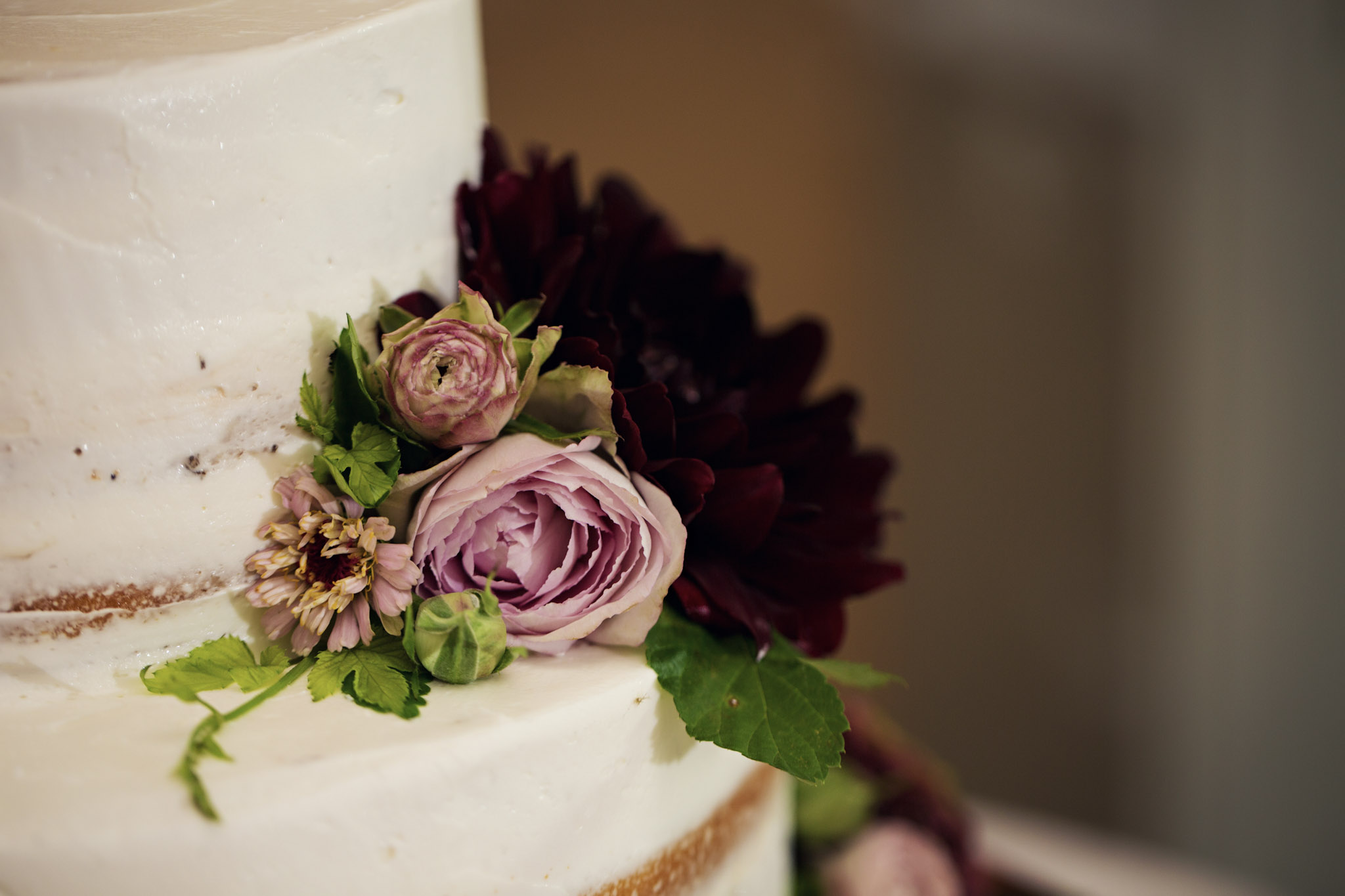 Hiring the Right People
Nicole and Joseph's special day at Locust Grove was magical.
Again, I think what makes any wedding truly charming is hiring the right people to help you create the mood and style you dream of and to follow your instinct. If you've chosen individuals with a tremendous sense of pride in what they do, then chances are they will not disappoint you or your guests.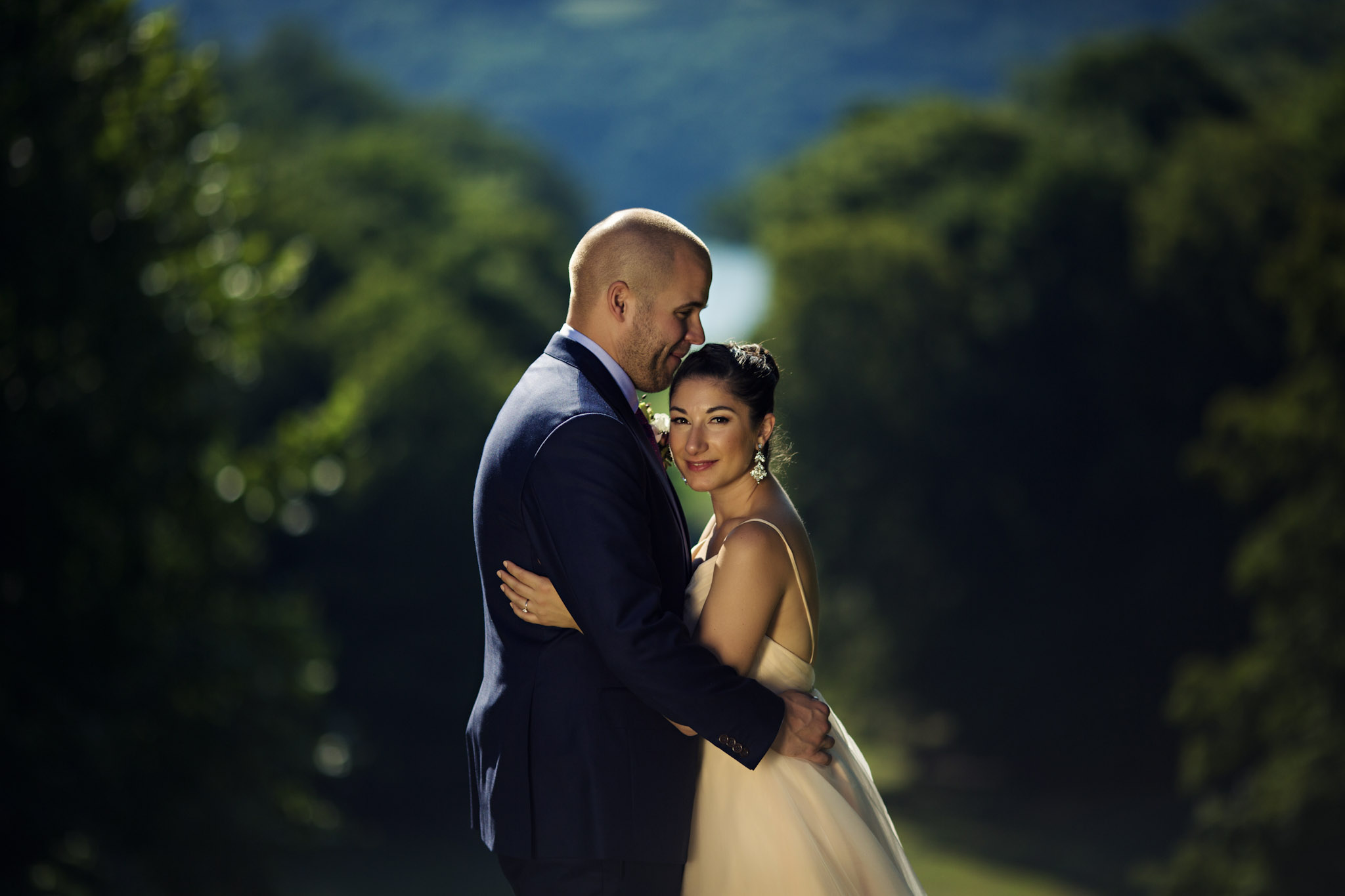 xox