As we go into the winter months, bringing nature indoors is a positive natural way to create soothing moments in our homes and improve our mental health. By creating more joy in our lives we are generating reservoirs of happiness to pull from that buffer us from the lows of everyday life.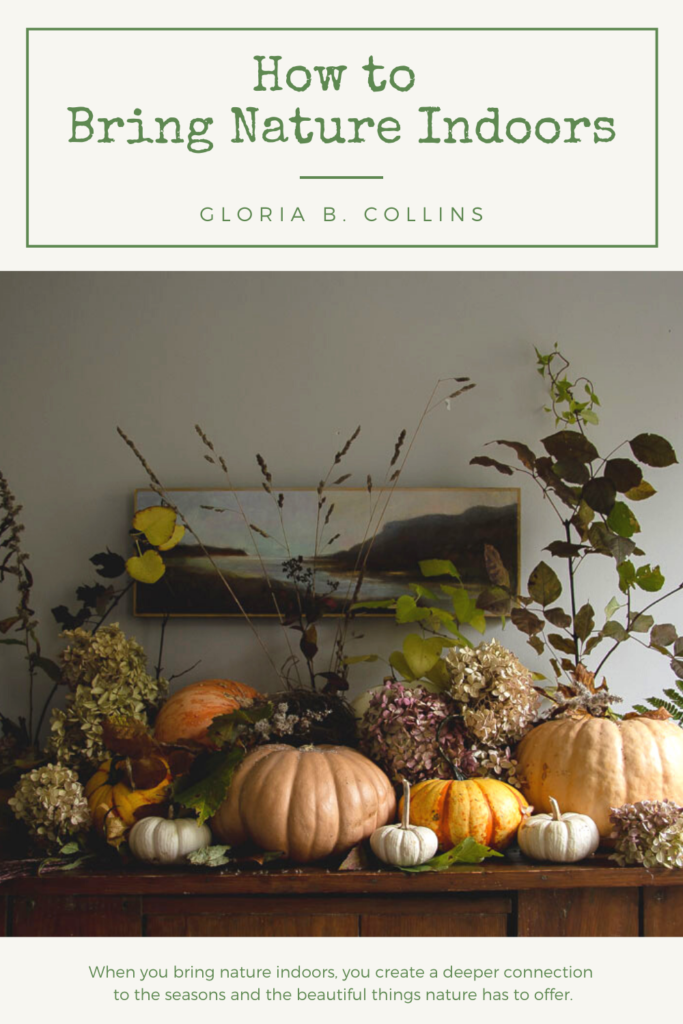 I encourage you to embrace nature and forage material from the garden to bring indoors. When you bring nature indoors you discover a beautiful way to stay connected with the seasons.
Growing plants, whether in the garden or in your home, is a constant joy. Have you been curious about starting a garden but think you don't have space? I'm here to encourage you to start a container garden today!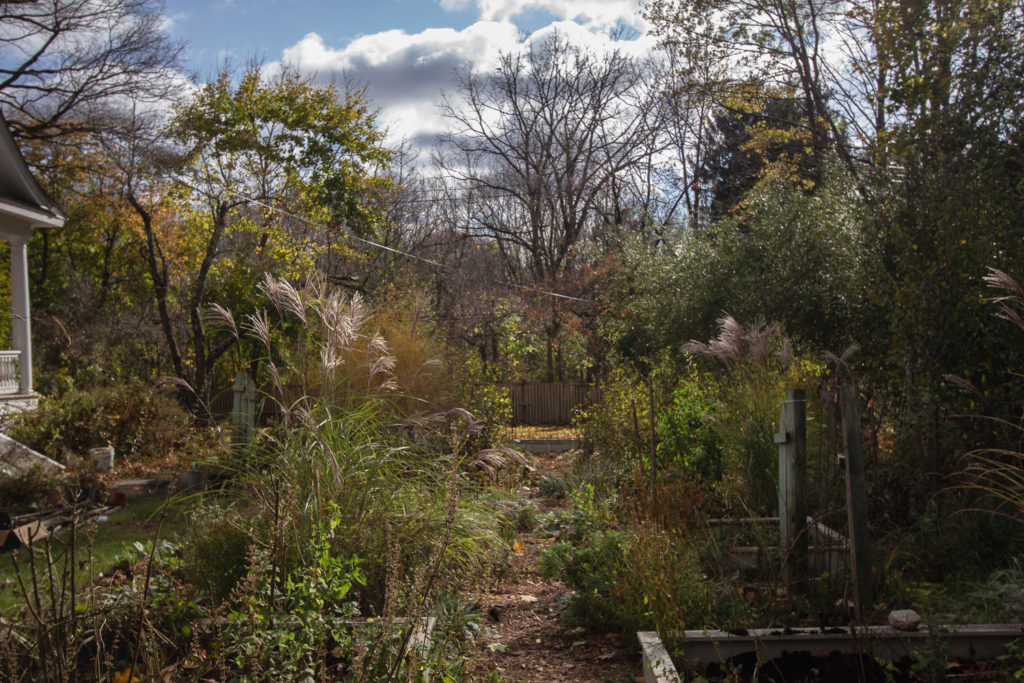 When looking to bring nature indoors, consider including found objects from your nature walks in your indoor space. Nature offers incredible inspiration with items such as discarded bird nests, branches, mosses, and even beautiful stones.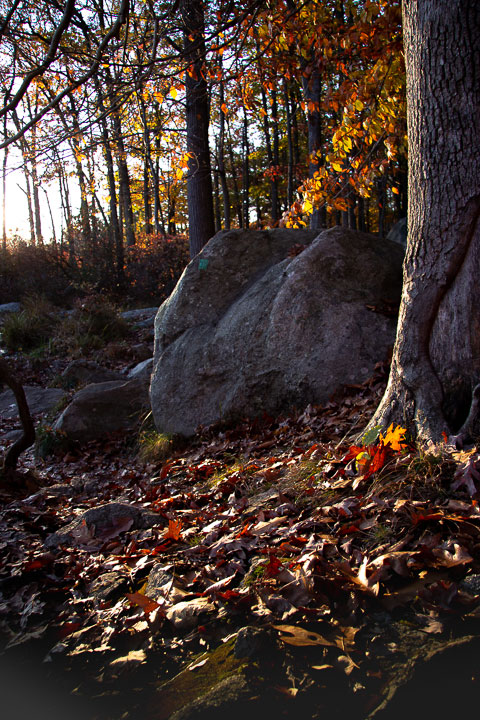 Create a natural fall arrangement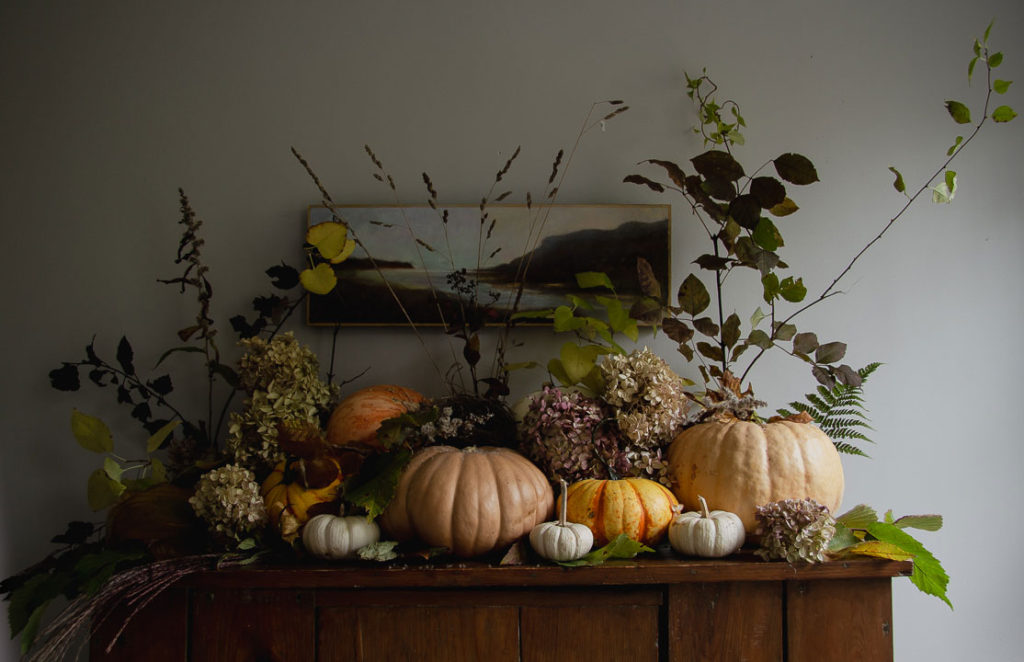 Hydrangeas are the perfect autumnal flowers to cut and bring indoors before the heavy rains destroy their delicate blooms. Hydrangeas are incredibly versatile for arranging because they create an immediate focal point and dry well.
Creating simple fall flower arrangements for your seasonal home truly is as easy as looking in your own backyard.
I believe that flower arranging should be fun, relaxing, and uncomplicated. In this arrangement, I used the last bits of what I had available in the garden. I used the last two dahlias, branches, vibrant hydrangea leaves, and other late-blooming flowers, such as pineapple sage, coxcomb flowers, dill seed pods, and jacobs ladder foliage.
When you bring nature indoors, you not only use what is on hand, you create a deeper connection to the seasons and the beautiful things nature has to offer.
If you haven't already, please sign up for my monthly email newsletter where I share a behind the scenes look at how I'm working things out in life and in my garden. You can also follow me on Instagram, Pinterest, and Twitter.
Happy foraging!