Have you been curious about starting a garden but think you don't have space? I'm here to encourage you to start a container garden today!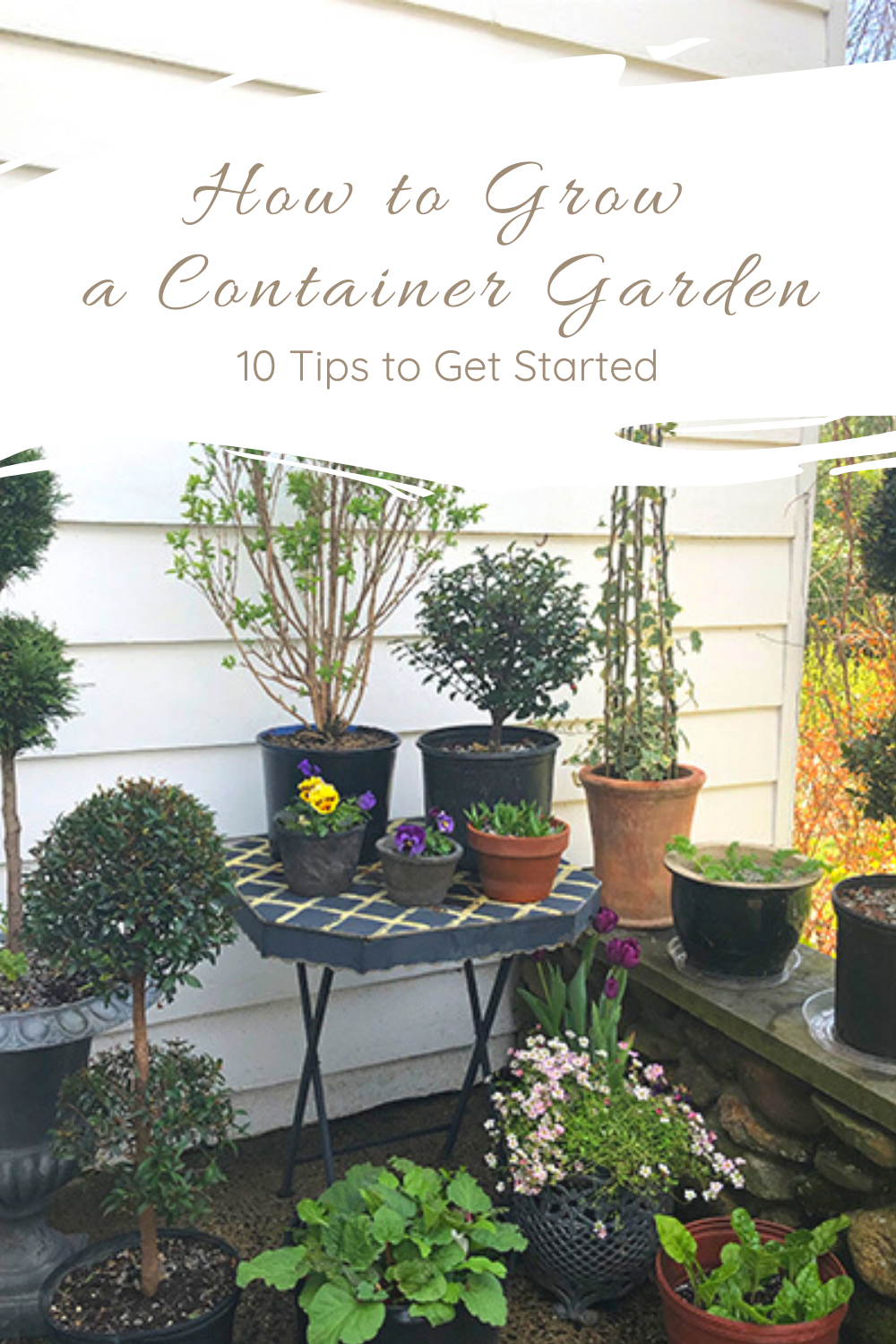 'Social distancing' is a new term we now live with, and as it has forced us to live masked and often isolated lives, we can still create a bit of calm in our lives by growing a garden. And yes, you have the space to do it!
While so many of us are quietly mourning our normal routines as society becomes uprooted, experiencing higher levels of anxiety, stress, and depression is becoming more common. It's not unusual to know someone who has become ill or who have passed from this terrible disease. As our hearts feel the pain for so many across our nation, we often look for comfort in nature. Here in our country alone, the total fatalities have reached 61,000 as I slept~ an unfathomable number. So how do we wrap our head around this horrific news, yet still make space for our own wellbeing?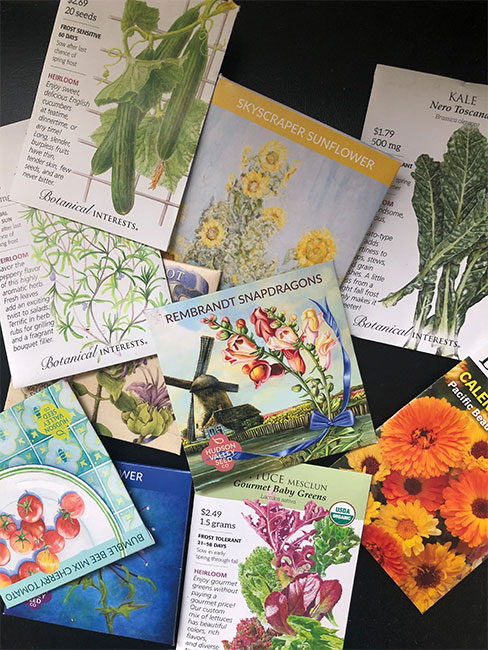 I once read, "Life begins the day we plant a garden," this simple phrase has stuck with me. I've mentioned many times over the years the positive mental and physical facets associated with gardening. Even merely taking care of one plant is highly therapeutic, which is why, during these desperate times, I strongly recommend it.
Experimenting with plants is easy to do. While caring for a garden we are subconsciously quieting our brain as we water, trim, or repot plants. The act of "nurturing even one plant" produces endorphins beneficial to our wellbeing. It also enhances the mind as it grows with curiosity and admiration for the wonder that is nature.
Bringing a sense of calm to our lives with plants is simple and easy to do. I want to offer some easy tips on how you can begin planting a small container garden which will bring calm to your daily life and give you hope!
So let's go! What would you like to grow? Would you like to grow vegetables or flowers?
Think about where you'd like to see a little beauty: kitchen window, patio, balcony, deck, or a new garden?
Notice the light in your growing space. Is it shady, sunny, or both?
Find unusual containers. Reusing crates, plastic tubs, tins- tomato cans, yogurt cups, salad containers, takeout plastic bowls all make great containers to begin seeds.
Begin to grow seeds such as lettuce, arugula, and marigolds; these are all easy to grow and satisfying to eat.
Seeds need warmth, so make sure they are resting on a tray, perhaps on a radiator.
Pots need to be watched carefully and never allowed to dry up unless specifically you are growing plants such succulents.
To create instant charm, plant large pots with established plants for a quick pop of color.
Fertilize and water your potted plants; they dry out faster than if they were in the ground.
As your skill level improves, you'll see just how easy it is to grow anything in pots, such as roses, my all-time favorite. You'll love learning how to make a small rose garden on a balcony.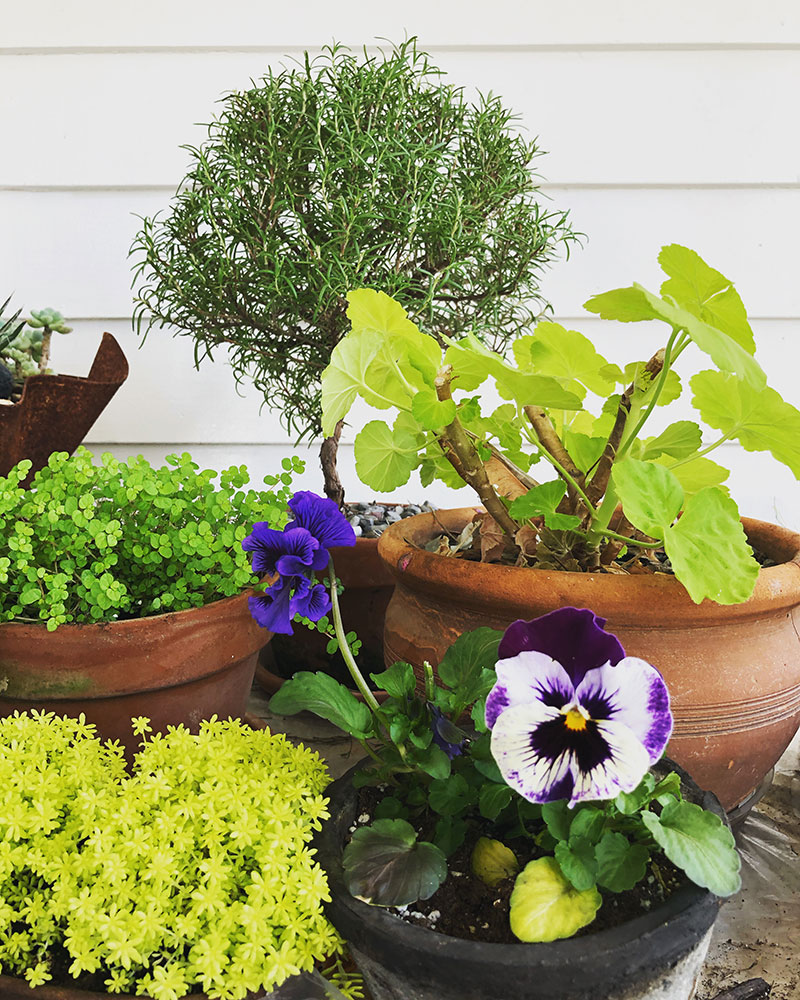 So there you go, uncomplicated things you can do to keep your spirits up during this horrific time in our history. And be gentle with yourself, if one of your plants doesn't survive, it's ok.
If you have any questions, I'M HERE to help as you begin your very own container garden!
Take a few minutes and take a walk with me through my cottage-style garden. I'll offer you a peek at what I'm growing in containers and how everything is coming to life!
If you haven't already, be sure to sign up for my monthly email newsletter where I share a behind the scenes look at how I'm working things out in life and in my garden. You can also follow me on Instagram, Pinterest, and Twitter. I also hope you'll join me on my Mighty Networks group Flowers. Art. Life.