In this sketching 101 journal entry, I want to share 15 creative tools for the beginner artist that will not only improve sketching skills but improve artistic confidence as well.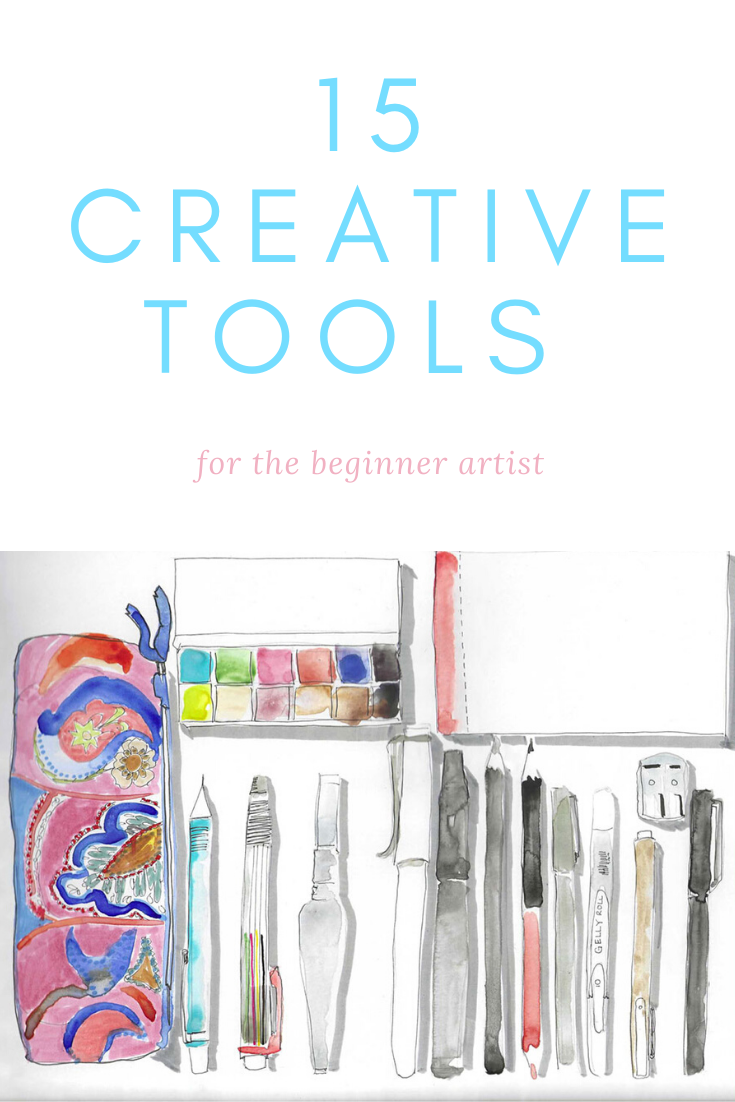 Not only do I know that sketching every day helps to reduce stress, but a sketch every day will also offer you an opportunity to document the things that inspire you.
People often say to me that even though they cannot draw or sketch they'd really love to learn. I, too, used to be one of those wistful folk with a desire to draw and bring to life a scenery, everyday item, or capture emotion on paper. That's why in 2015 I decided that taking chances in art, life, and business was a must for me.
I am here to tell you that becoming an artist all begins with the right creative tools, the desire to accomplish your goal, and sticking to a daily sketching routine. In ten minutes a day, a beginner artist can gain the confidence and skill to keep sketching. As a result of investing approximately an hour a week on your sketching practice, you're not only actively developing your artistic talent you're also releasing stress one drawing at a time.
Before you begin sketching, it's important to be prepared with the right creative tools and being ready to practice sketching at any moment during your day. Your dedication is the first step to improve your creative skills. As a beginning artist, your mind will distract you with fear so, above all, push past your fear and make time to improve your talent. Sketching is an easy brain-boosting exercise that anyone can do. You've got this!
An essential tool that helps you accomplish any goal is a habit/goal tracker. I use my tracker daily and I've discovered that doing a sketch every day allows me not to take myself so seriously and to relax about my imperfections.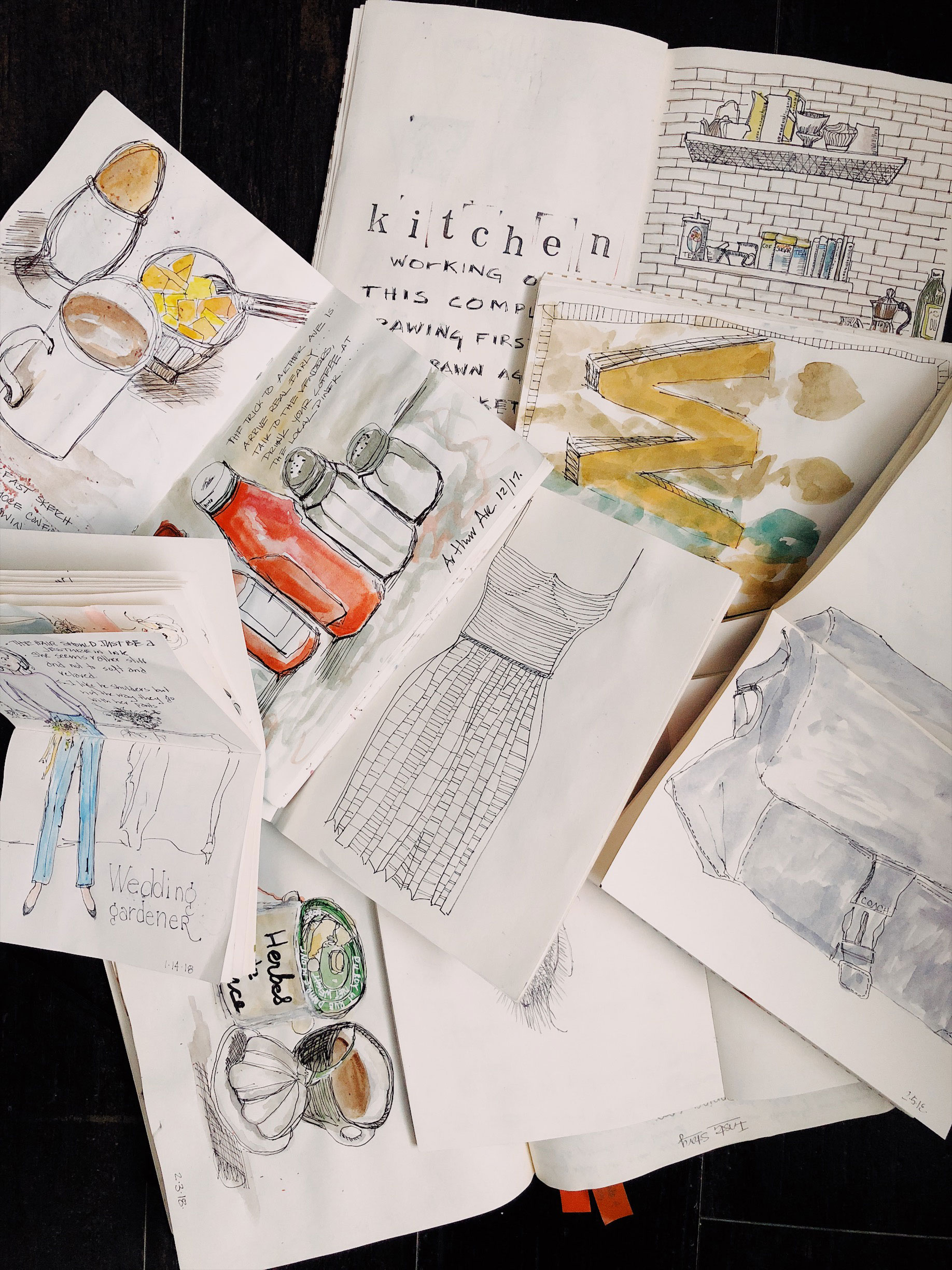 Here is a list of creative tools that I carry with me at all times. I believe that if you have them handy, you can comfortably begin even the quickest sketch anywhere inspiration strikes you.
15 Creative Tools for the Beginner Artist
A soft pencil case that is not too big but can hold all my sketching material and yet fits in a handbag.*
Small notebook* I carry this separately.
A dark grey Faber-Castell Graphite Aquarelle pencil*: I use it to do "quick" people sketches on the subway. It's excellent to capture facial shadows.
Pentel mechanical lead pencil* (.5 mm)
Daler Rowney mixed media paint marker filled with India ink.
Pencil sharpener*
*I would feel naked if I didn't have these creative tools in my bag!
Figuring out the tools that work best for you as a beginner artist is half the fun of sketching. You too will develop your style little by little, and as you train your eye to see and your hand to copy, you will grow as an artist. Anyone can make art; it just takes practice, like anything in life.
For those of you wishing to explore your creativity and give drawing a go, here is a glimpse (and my sketching tips) into how I got started.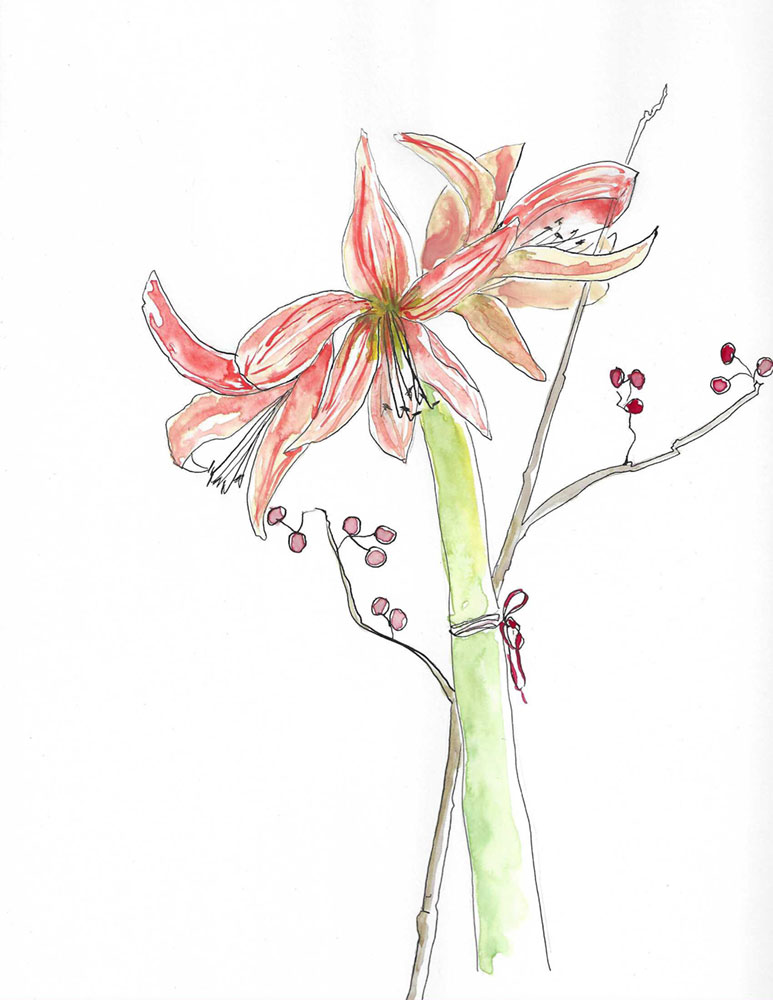 If you haven't already, be sure to sign up for my monthly email newsletter where I share a behind the scenes look at how I'm working things out in life and in my garden. You can also follow me on Instagram, Pinterest, and Twitter. I also hope you'll join me on my Mighty Networks group Flowers. Art. Life.