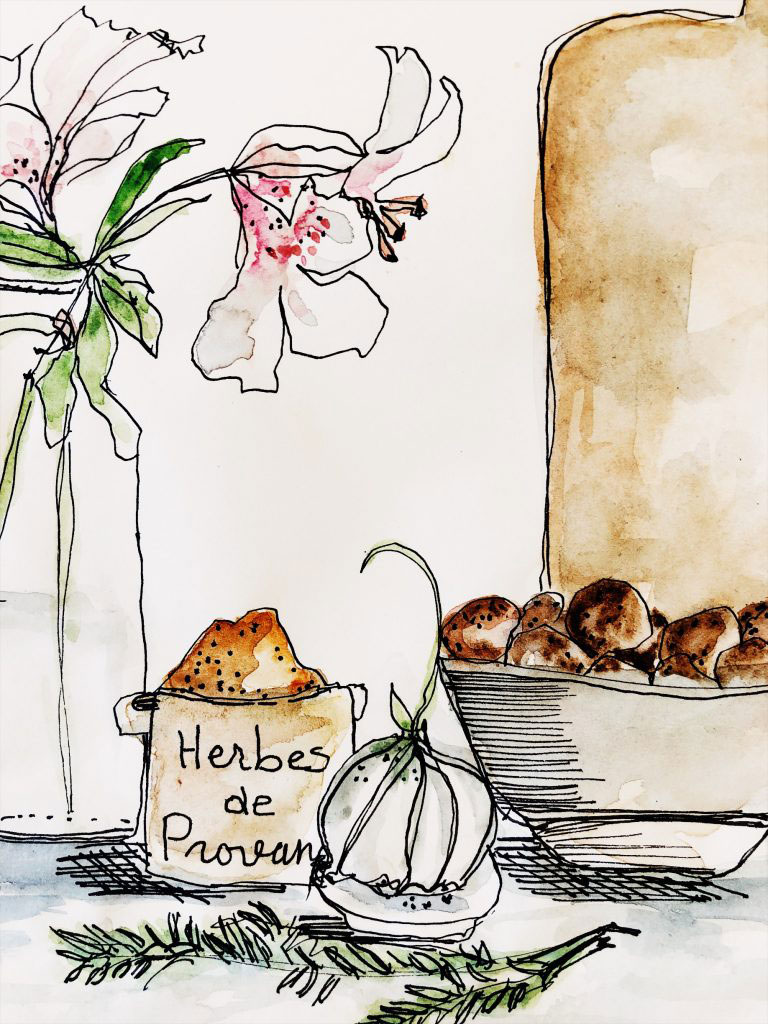 Stress is something we all face and we each try to find ways to best manage it. Though there are many ways to go about stress management, I have found these 9 Self Care Tips to Reduce Stress and often find myself reducing stress with art. That's right, my stress relief is often found one drawing at a time.
My best stress management tip:
Considering the popular trend of coloring books for adults nowadays I felt I didn't want to color inside someone else's lines but make my own. So, I am committed to draw something every day.
As a florist growing and designing with 100% seasonal flowers, you can only imagine the boredom setting in during the winter. I read the average person contemplates 60,000 thoughts per day, and 95% of them are not original. We do things out of habit, which is good when we're learning to do something well. But once we've mastered it then what?
Art and stress management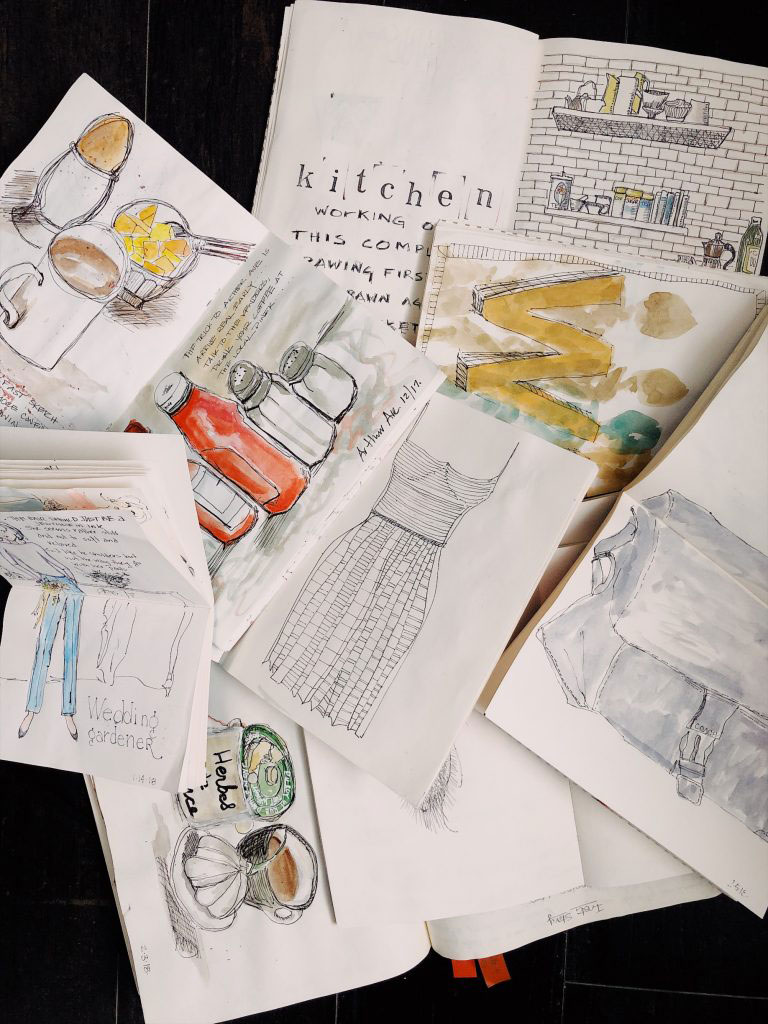 I got the fear of not being a good enough artist or the thought that I was a fraud out of my head and just leaped into it! Now I'm making art.
I'll draw flowers, family members, groupings of pretty things in the kitchen, my closet, hands, feet, cups of coffee, skylines, pets, phones, people on the streets, or art supplies. I spend maybe an hour a day.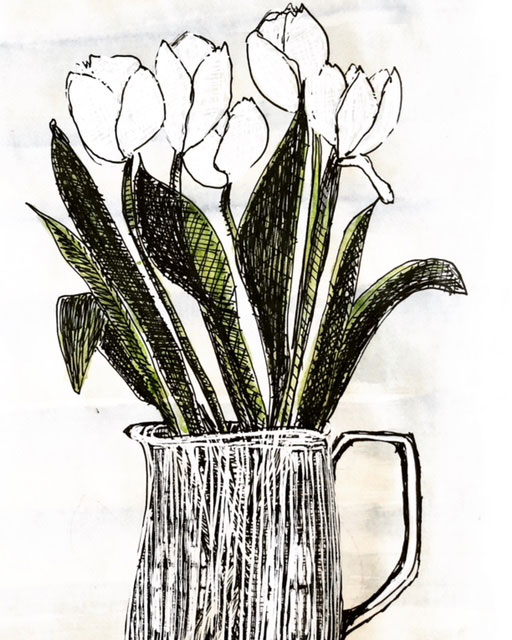 My motto is: If I'm able to identify it when the drawing is complete, thumbs up.
Start drawing today with one sketchbook
Filling up these art journals is a gift. I believe we are all born with talents and an innate desire to express ourselves and for me art encompass a fuller range of expression.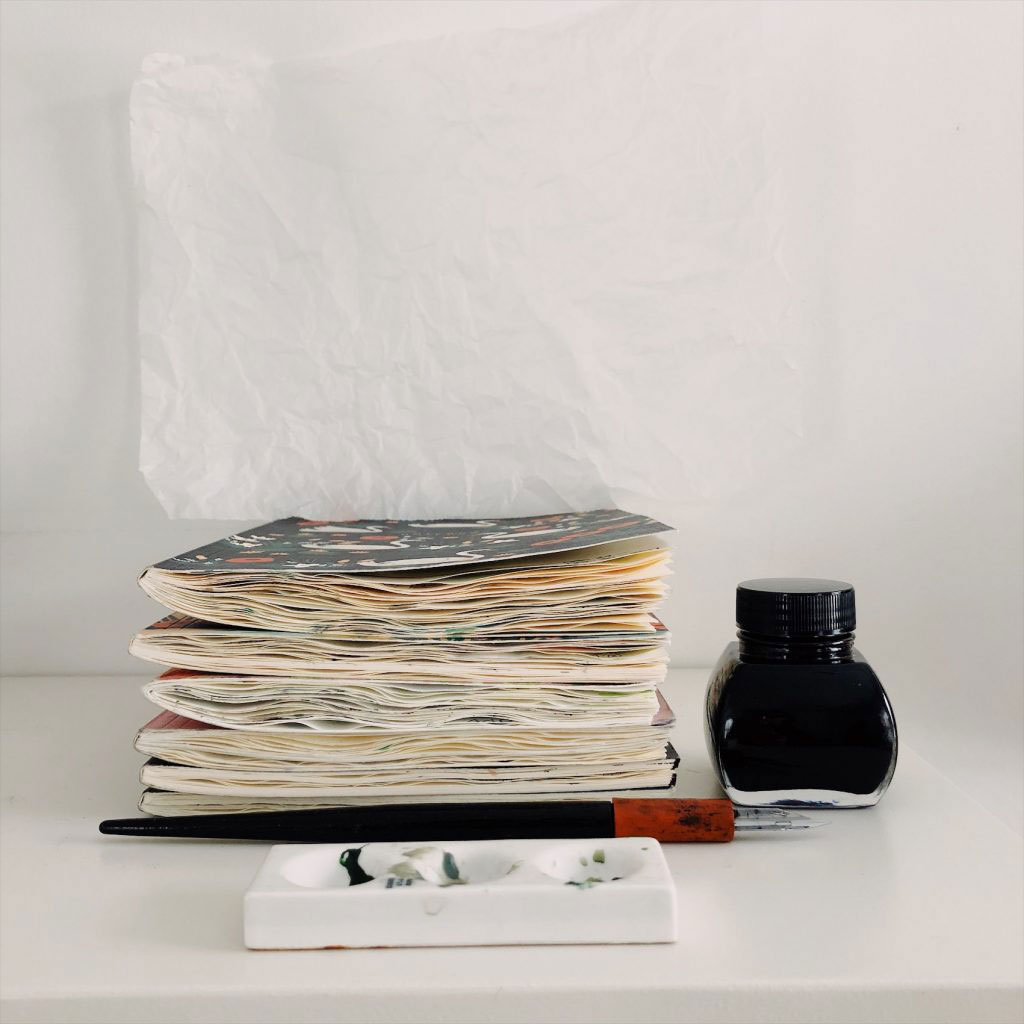 There is always something fun to draw allowing my brain to destress.
It's almost as if my mind goes on a mini-vacation when I'm sketching. Drawing allows me to release the insignificant minutia and leaves me feeling mentally clear and calm.
I use these notebooks from the Rifle Paper Co. I like that they are flexible, a reasonable size, the paper for drawing holds watercolor well enough, and they fit perfectly in my little plastic art pouch along with my pencils, pens and watercolor set. My drawing kit is compact and travels easily in my handbag.
And now I draw anywhere. It's become a habit.
I encourage you to give it go, get a little sketchbook and start with a simple doodle. You will be amazed at how the stress melts away, even if only for an hour a day.
SaveSave
SaveSave
SaveSave
SaveSave
SaveSave
SaveSave
SaveSave
SaveSave
SaveSave
SaveSave
SaveSave
SaveSave
SaveSave
SaveSave
SaveSave
SaveSave
SaveSave
SaveSave