I think the backdrop to any garden wedding is crucial and the Brotherhood Winery, America's oldest winery located in the heart of the Hudson Valley, is such a beautiful old stone vineyard and the perfect location for brides planning for a garden wedding. If you haven't been and you're in the Hudson Valley be sure to stop by for a wine tasting or a tour.  If you are planning your special day, I know that Kelly and David's garden wedding at Brotherhood Winery will surely inspire you.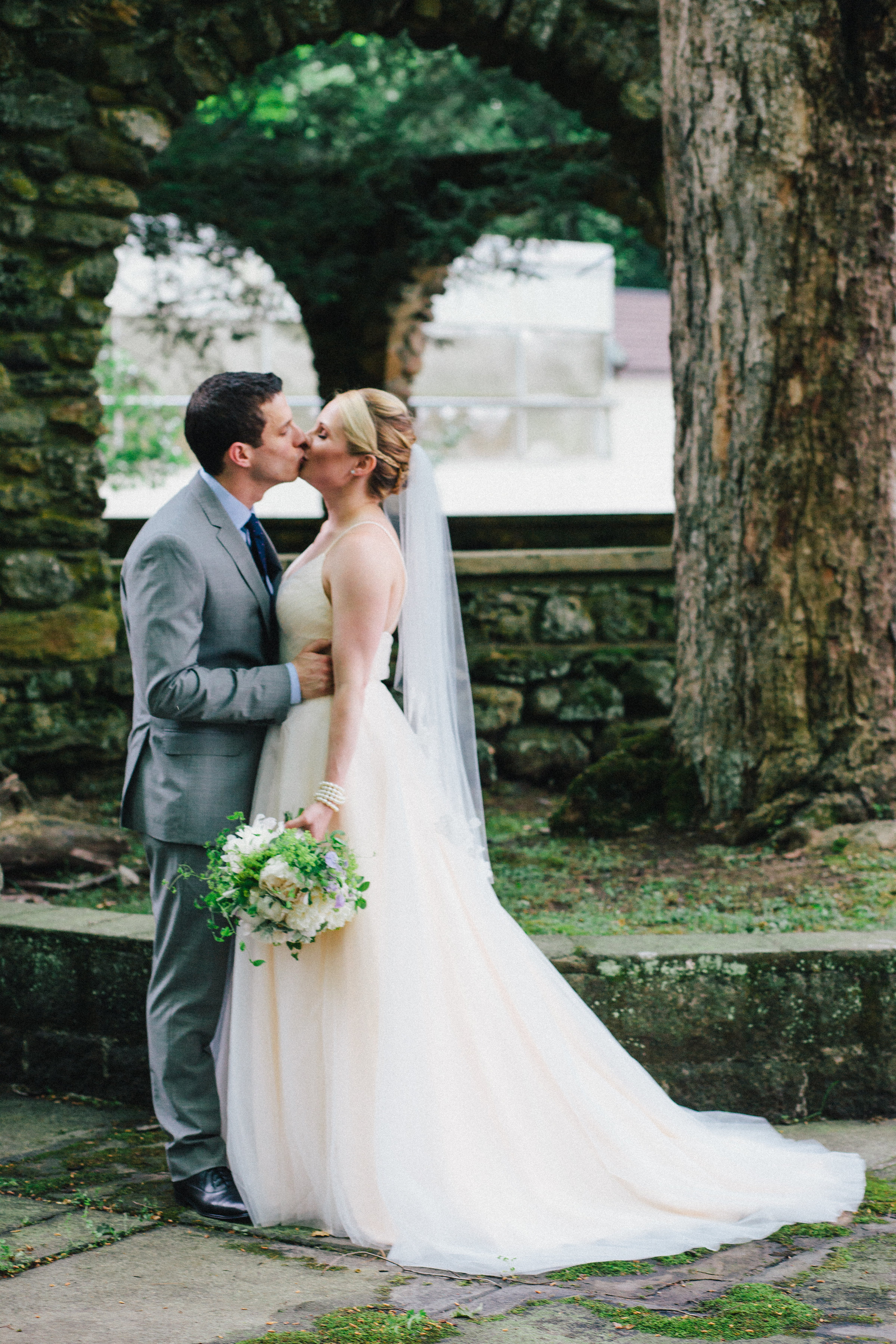 Kelly and David came to me in search of a very specific visual aesthetic, the garden wedding look.  It never ceases to amaze me how you find your tribe or they find you. Working together with Kelly and David to create their garden wedding, I explained that I'd be able to provide some of the flowers for their garden wedding look but not all of them because I do not grow in quantities but rather I take great joy in growing the specialty touches not found at the local 28th St. market.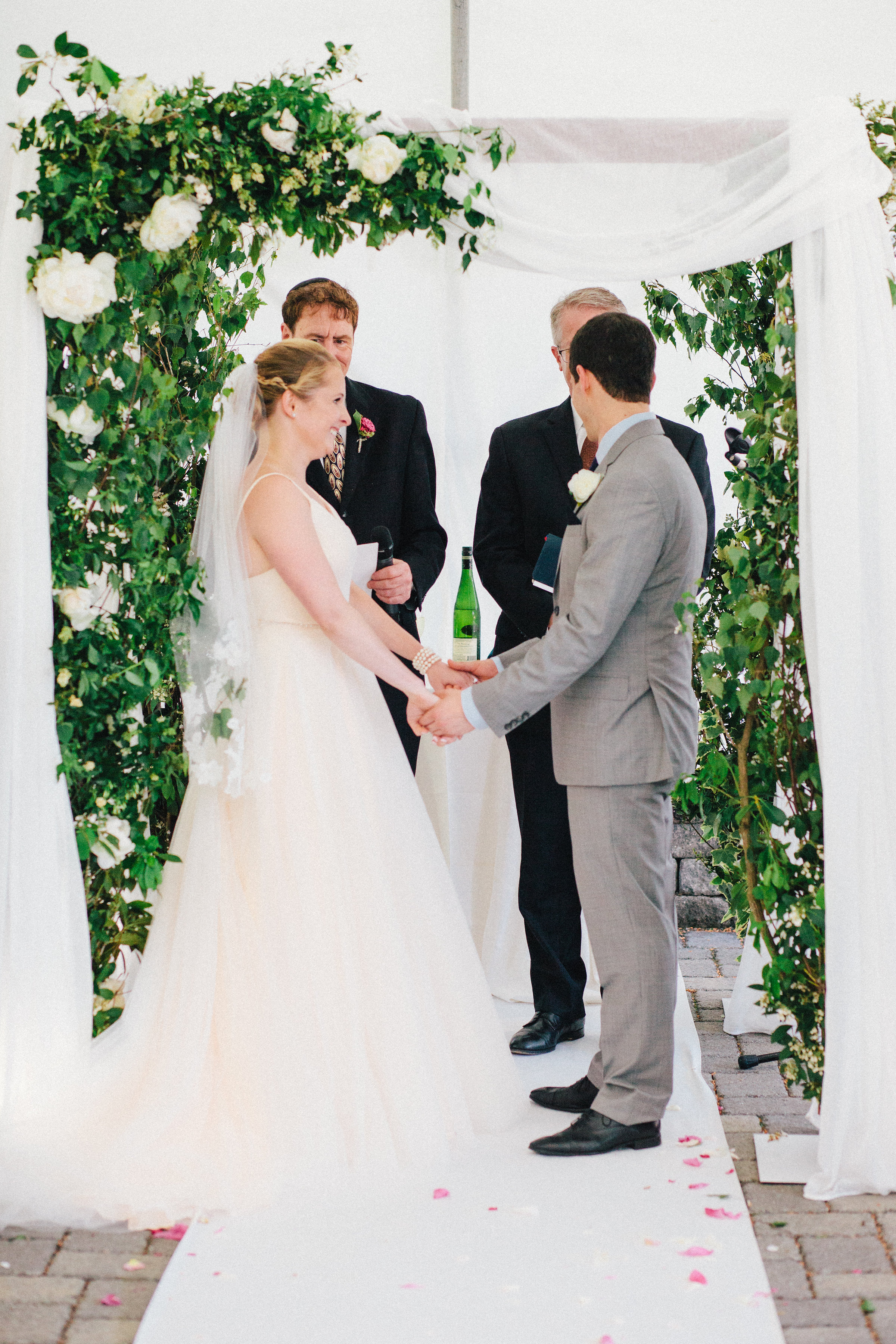 For the Chuppah we used Mountain Laurel, Birch branches, and Peonies.  Close attention to details is important in everything we do, Kelly was very specific about the way she wanted the fabric to look on the Chuppah to one side with the flowers cascading on the other.  These are the details that make a couple's wedding their own.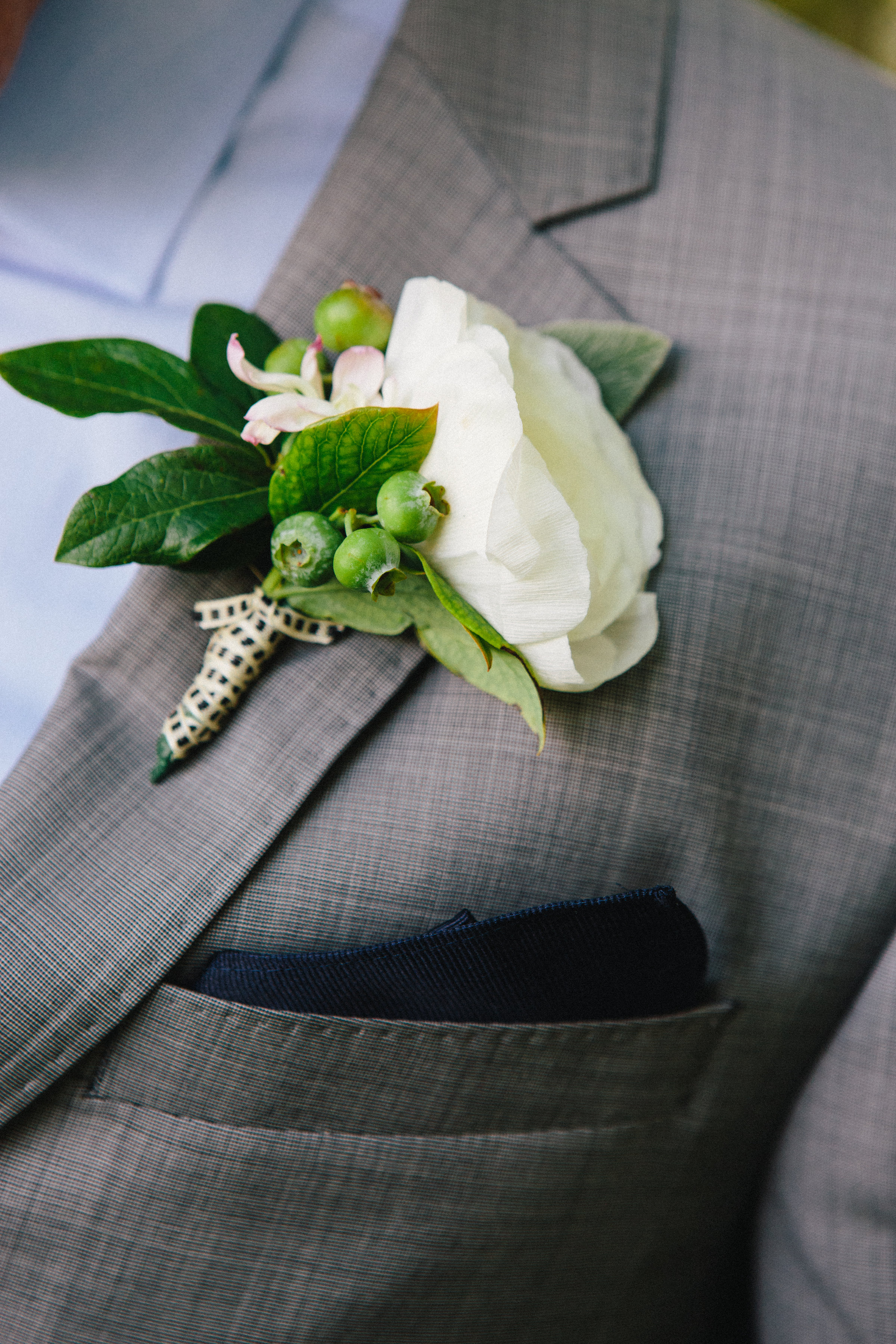 Notice the Blueberries in the boutonnière. It's these little touches that  create the garden wedding look.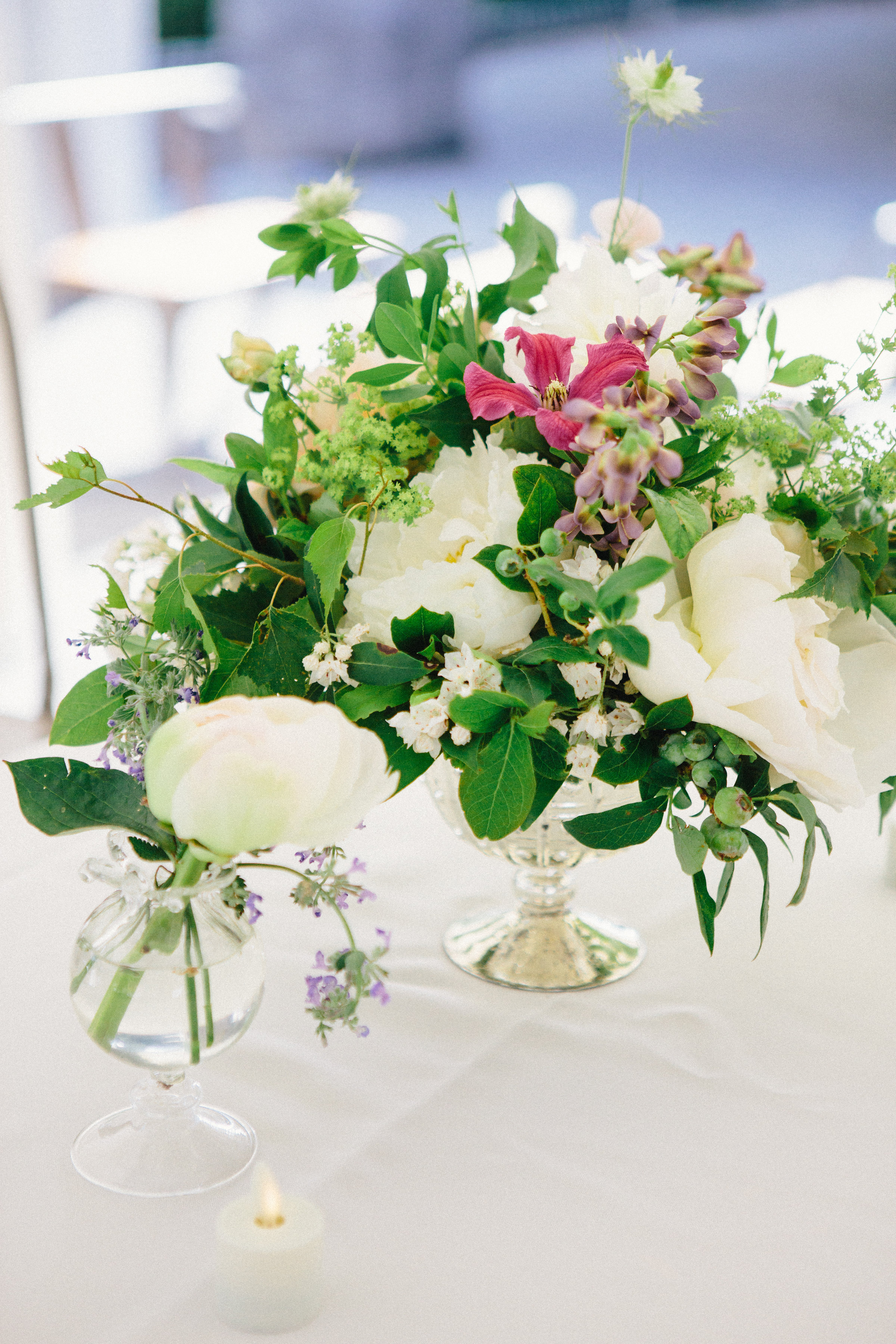 What better way to remember their special day than with the amazing photography of The Ramsdens.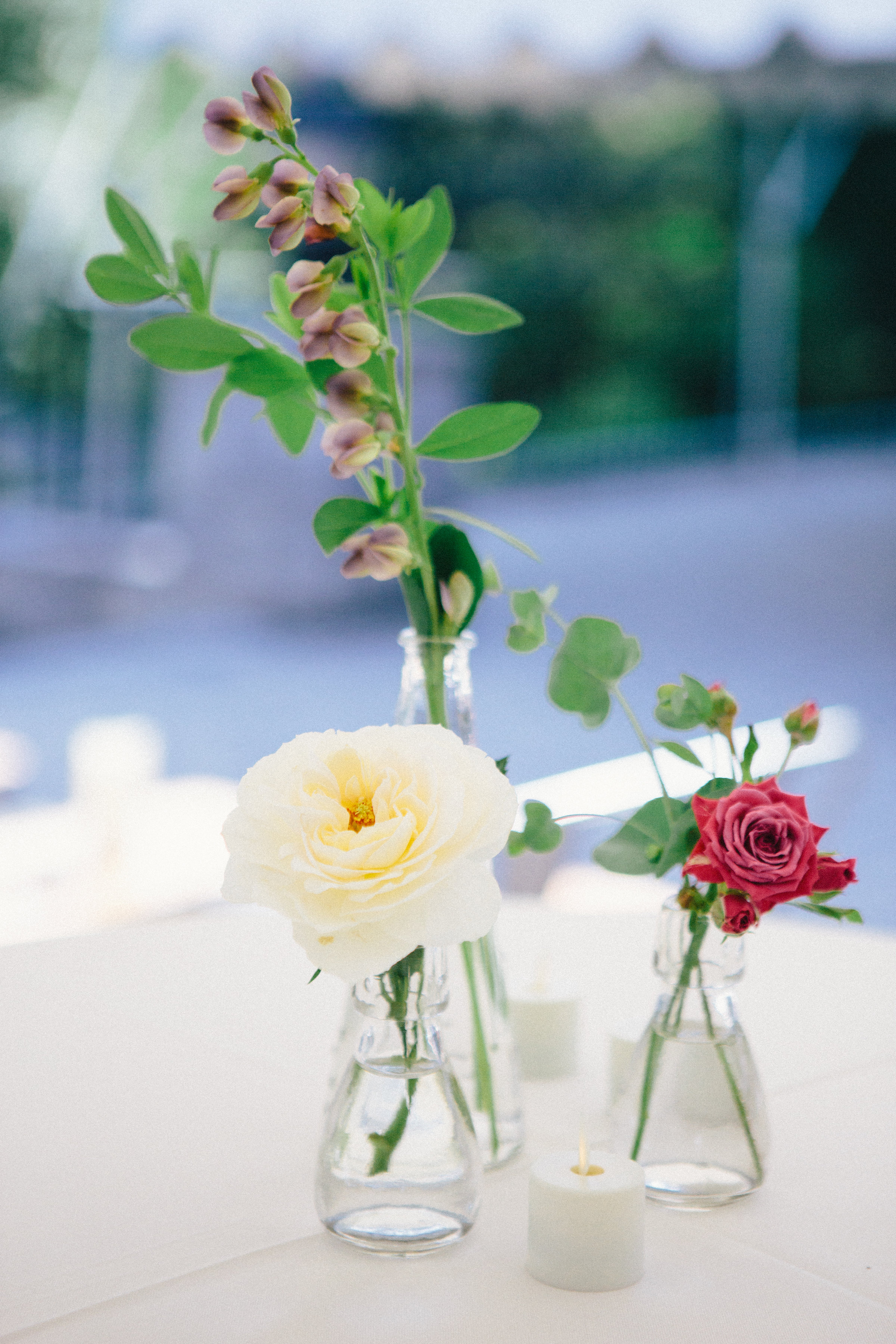 June is the season when my garden begins to produce photo worthy cottage style wedding flowers. Adding touches of these locally grown and freshly picked flowers helps create the magical and romantic garden wedding look.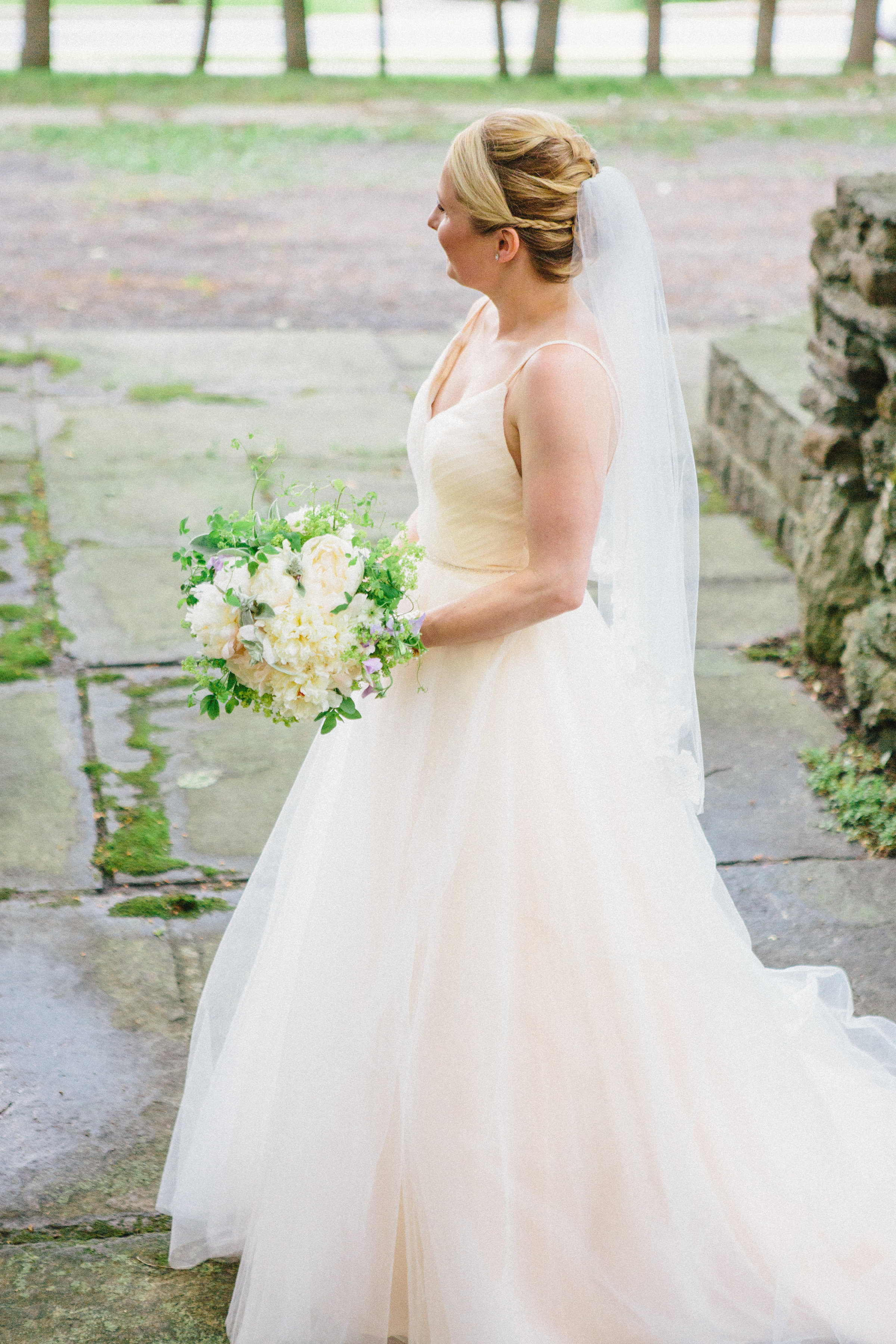 My garden is now filling up with specialty greens and interesting flower buds.  For Kelly's bouquet, I used Peonies, Sweet Peas, and Ladies Mantel all wrapped in silk ribbon from May Art.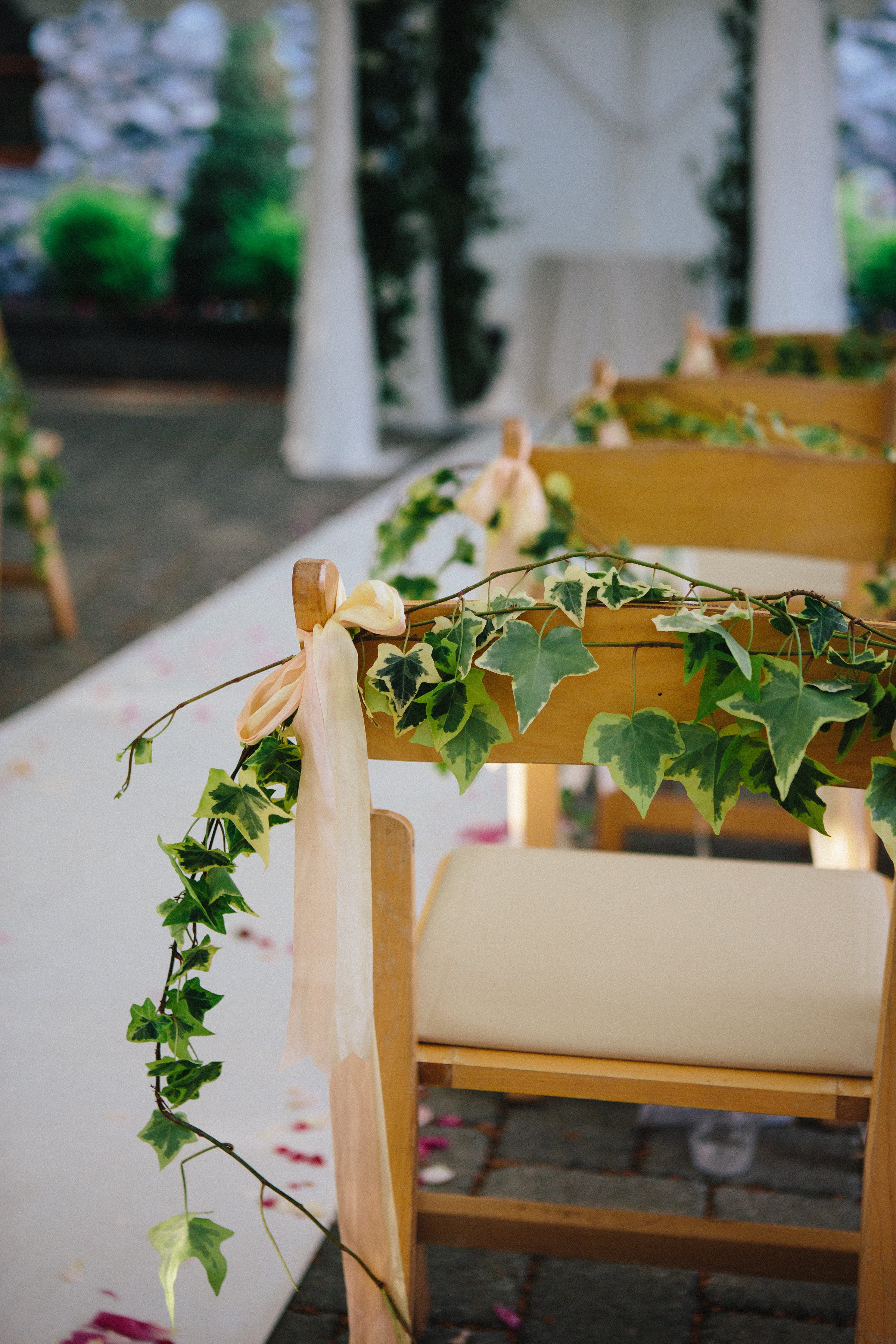 Grow your own cottage garden flowers
If you are interested in growing flowers and you have a typical backyard, chances are you already have a fair amount of shrubs to select.  Now start adding bits to create a dream backyard flower garden!
Here is a list of what I used from my garden to create all the centerpieces and bud vase:
Baptisia

Blueberry Bushel

Catmint

Clematis Flower

Clematis Tendrils

Garden Roses

Ivy

Jasmin

Ladies Mantel

Lambs Ear Leaf

Lambs Ears stems

Little Pinks

Mint

Mountain Laurel

Penstemon

Privet  Bushel

Raspberry Fruit

Rose Stems

Viburnum Branches
Wondering how to get started in your backyard garden? I have 3 Essential Gardening Tools To Get The Job Done.
If you are a 'bride to be' and planning your dream garden wedding, contact me today. I'd love to learn more about your plans and how you think I may help you make them a reality with my cottage style garden flowers.