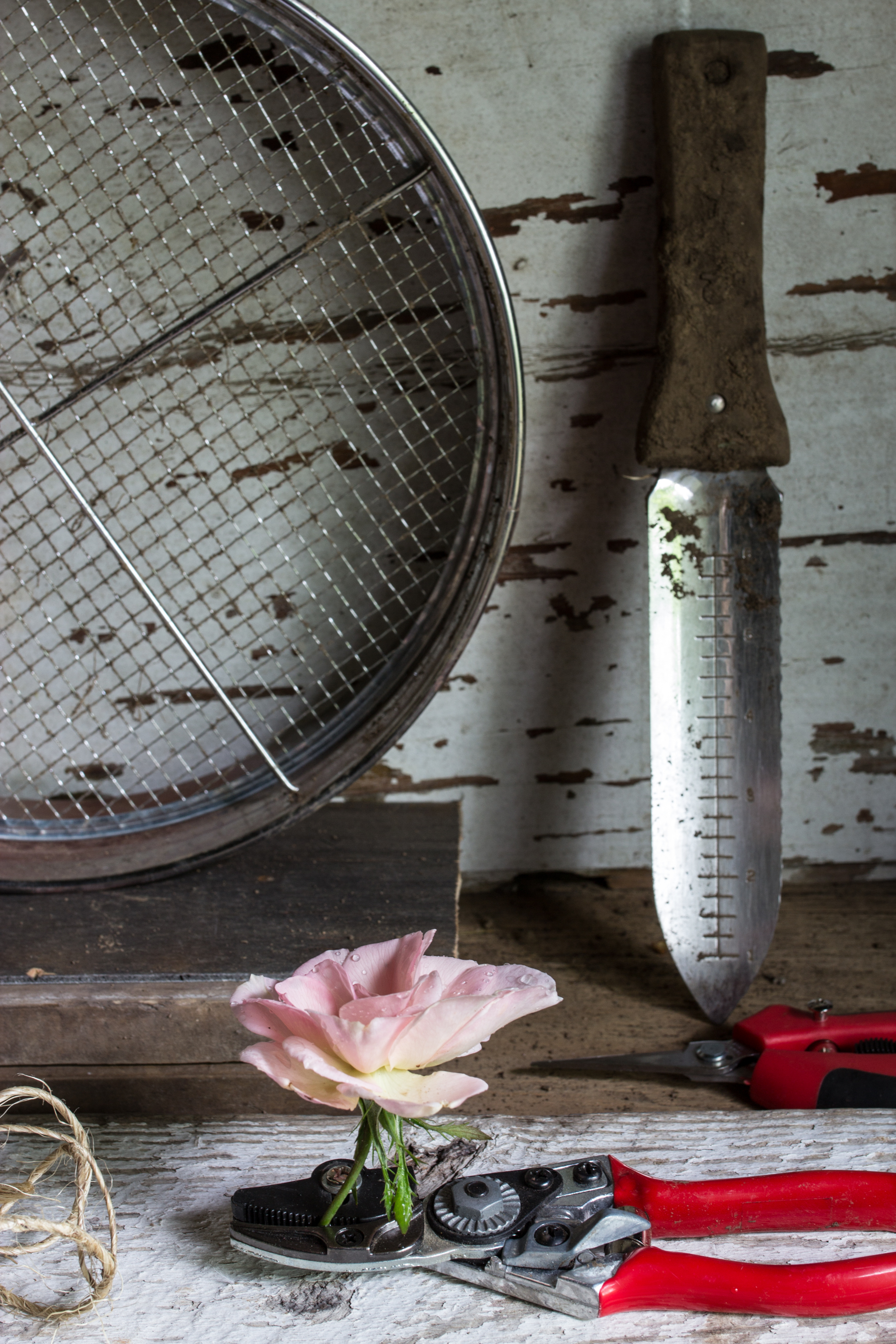 Today, for those of you who may be newer to gardening, I'd like to share with you the three essential gardening tools I use in my suburban cottage cutting garden. And I'd like to encourage you to get gardening. If you're a beginner thinking of growing something this season, go for it! And, realize that gardening consists of hard work, optimism, and a desire to dream.
Starting off with the right tools helps. So this is why I'd like to share 3 essential tools to get you started.
3 Essential Gardening Tools
A garden knife
A tool I'd feel lost without is my Hori Hori Knife. For those of you who adore multitasking. The Hori Hori does it all, and it even chops and slices and I love it. Though not 9.99 or get one free, it does provide you with a well-crafted tool to keep for many years, facilitating many jobs.
I use my Hori Hori knife for the following chores:
Dividing plants

Weeding

Utility Knife

Trowel

Measuring device
Compost Sifters
When I first started this garden, the soil looked and felt anemic. Slowly I brought it back to life by adding compost and removing stones.
My husband was kind and made me a three-bin compost system.
Large sifter
He also made a large sifter out of 4x4s with a chicken wire mesh, which I use for sifting large clumps from the compost pile.
Shovelfuls of compost are sieved from the bins into the sieve which sits on the wheel barrel, and finally, the rough compost becomes a loose powder. This compost gets then added to every new plant.
Smaller Sifter
Any new hole for plants gets dug out and sifted with my portable round sifter. This process removes stones to ensure a finer composition of soil to allow the root system for each plant to spread out evenly. To this then I'll add the compost mix from the bins, mix both together and now I'm ready to plant.
Pruners
I am always pruning all my plants. Removing any dead branches or leaves.
Here are three I use all the time:
Cut and Hold Pruners
These hold the stem the minute you cut into the stem of the plant, they are amazing.
Floral Sheers
Allow me to get into the little crevices of any flower to trim further for arranging.
Multi-purpose Pruners
Trim larger woody plants. Picture not shown.
Please note I recommend that you wipe down your pruners after every use with Peachtree oil to keep them free of bacteria. I purchased my pruners from Wild Flower Seed & Tool Co.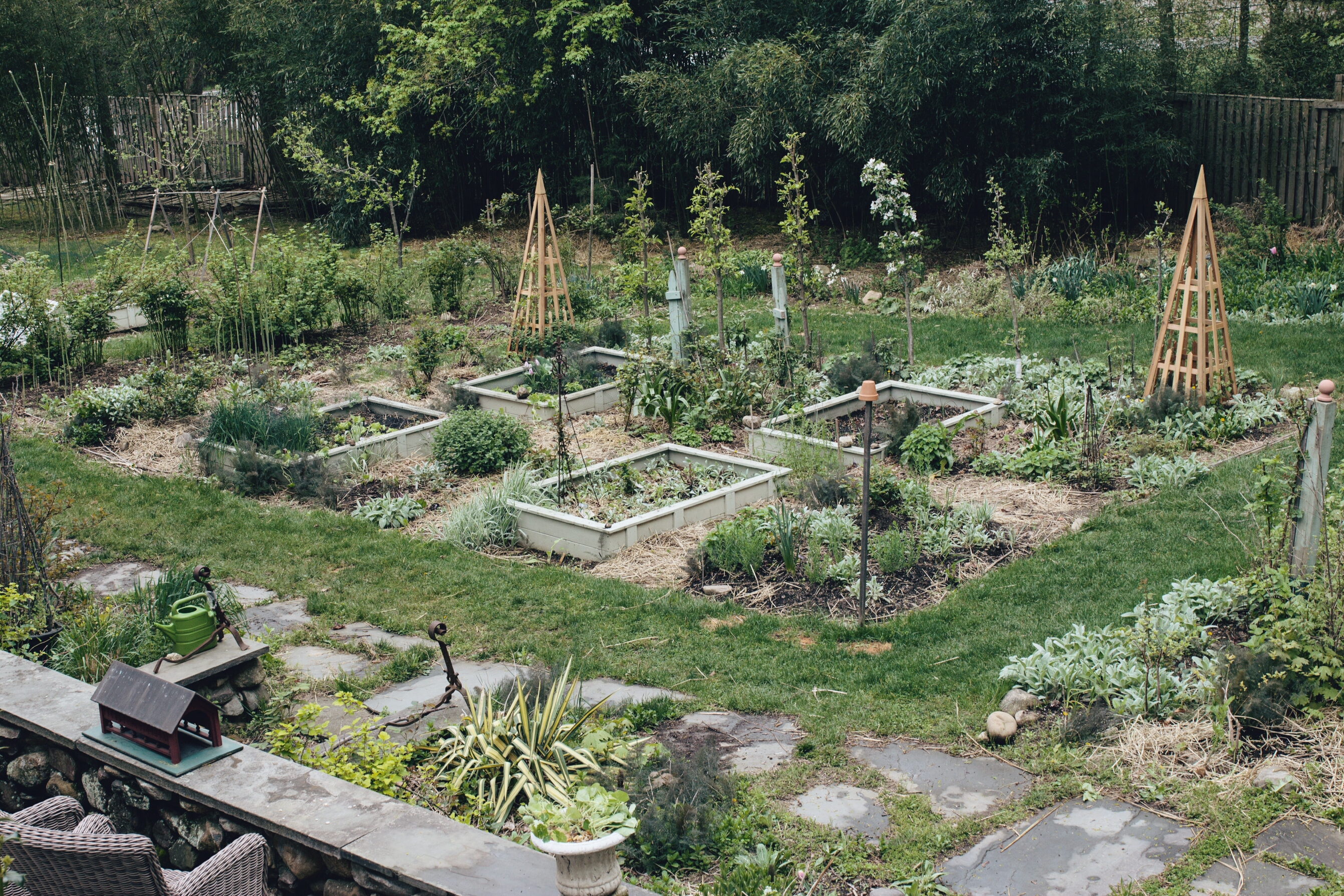 So, there you have it. 3 essential gardening tools to help you get the job done. Trust me. Gardening takes long hours and much effort, but if you love it as much as I do, your garden will always bring you JOY!
If you'd like to see more of my garden, receive tips on how I grow my flowers and use them in arrangements, I invite you to follow me on Twitter, Instagram, Pinterest, or sign up for my monthly email newsletter.
If you have any questions, I invite you to contact me directly. I'd love to hear how I may continue to help you grow your own slow flowers. For the gardener reading this journal entry, I'd love to hear from you what your favorite gardening tools are!