Are you looking for watercolor painted invitations?
Welcome and hello!
As a slow flower florist, I appreciate the hard work to grow and arrange the fragile beauty of the blooms a bride chooses for her wedding. I'm also an artist that enjoys extending my creative abilities to the invitations sent for such a special occasion.
Sketching flowers with pencil and watercolor during the cold winter months has become a passion as well as stress relief. It fills my days with bright blooms when there isn't much happening in my garden. My favorite part of this process is applying the watercolor, as it seems to do a little dance on the paper with the pigment.
Over the years I have been fortunate to grow my talent from drawing these beauties for fun to now offering clients the ability to commission me to create watercolor painted invitations for them. Each watercolor is unique and perfect for your wedding/event invitations, birthday cards, stationery, or anything else you may imagine!
Let's Chat!
If you would like to commission me for customized watercolor painted invitations or if you're interested in licensing one of my flower paintings for use on your products, I'd love to hear from you.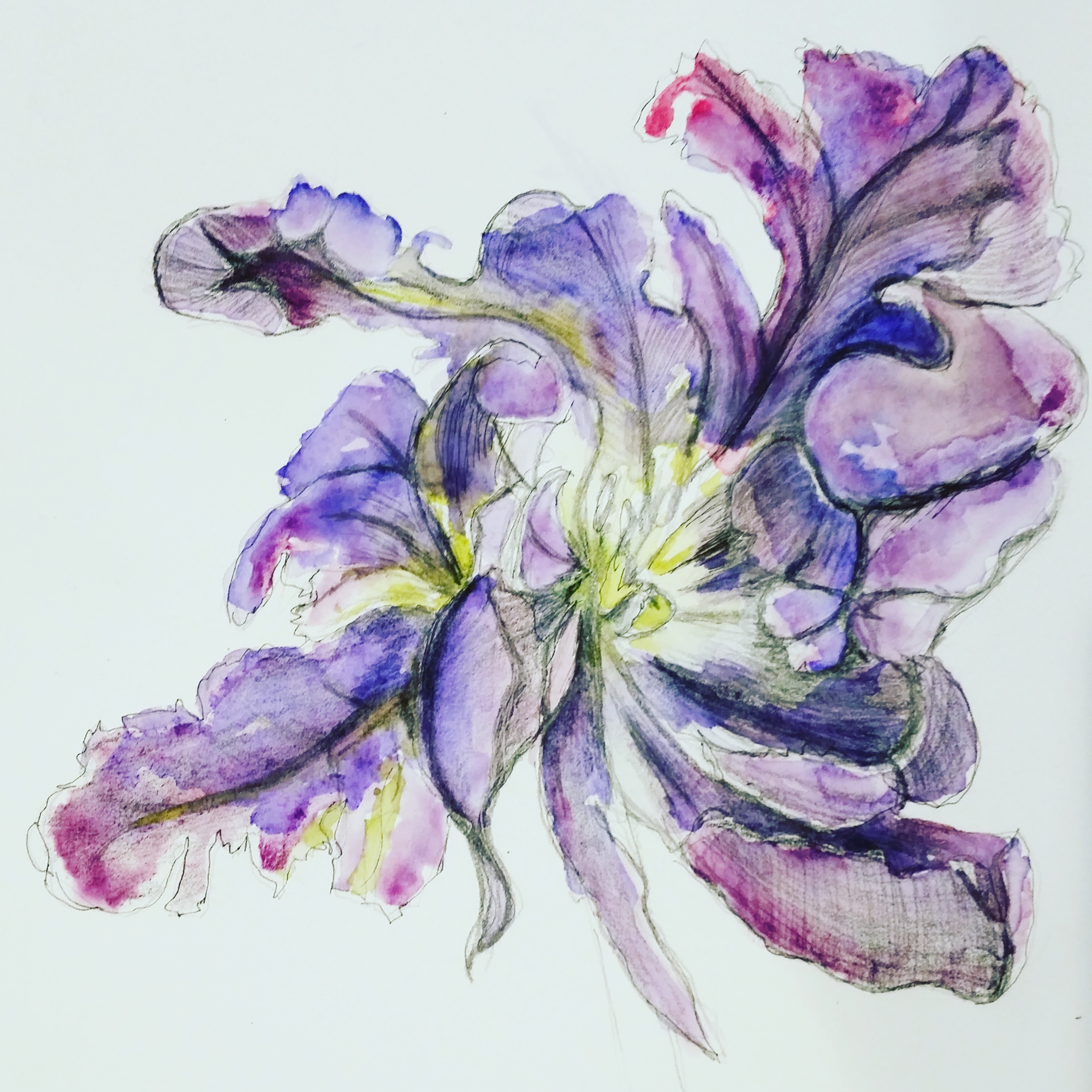 Enjoy more of my flower sketches in my Journal.
If you haven't already, please sign up for my monthly email newsletter where I share a behind the scenes look at how I'm working things out in life and in my garden. You can also follow me on Instagram, Pinterest, and Twitter.