The Flower School of New York gave me my proper training in floristry, and it was there I first learned about floral designer Ariella Chezar of Ariella New York.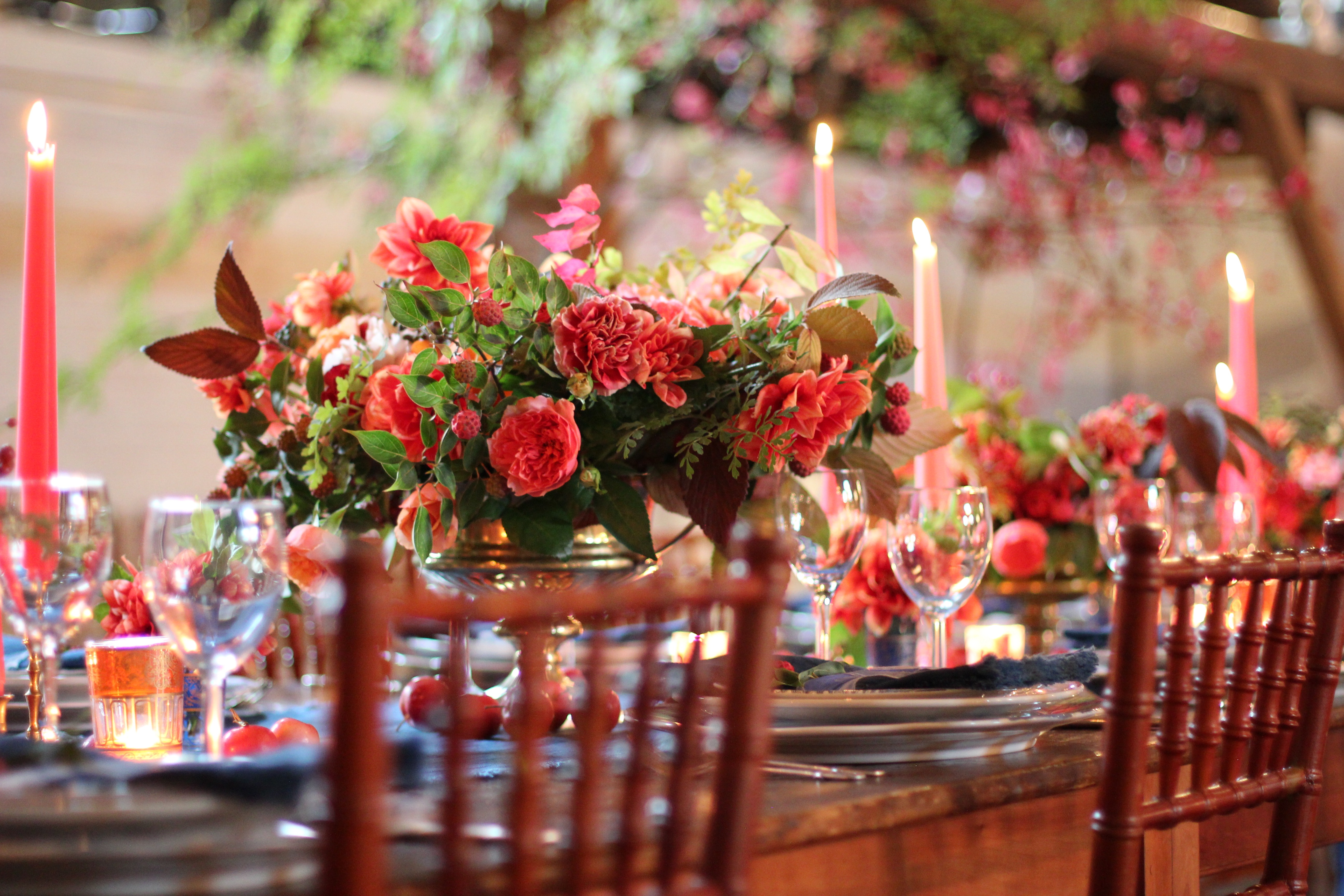 My business instinctively lead me to grow flowers myself in my cottage style cutting garden. As my business grows (neither obsession or hobby – although it is a bit of both as well) social media became the perfect source for me to gather inspiration as I started to follow my 'flower heroines.'
From the beginning, it was Holly Chapple who captured my interest and quickly became a favorite. I loved her carefree approachability on Twitter. I then started to follow others such as The Blue Carrot, Saipua, Emily Thompson, Nicolette Camille, Jennifer Love, and Floret. I think it's important to learn from the best. I love to sneak a peek into their private worlds through their blogs, images, and I still seek out any article written about my floral mentors. The Flower School of New York gave me my proper training in floristry and it was there I first heard about Ariella Chezar.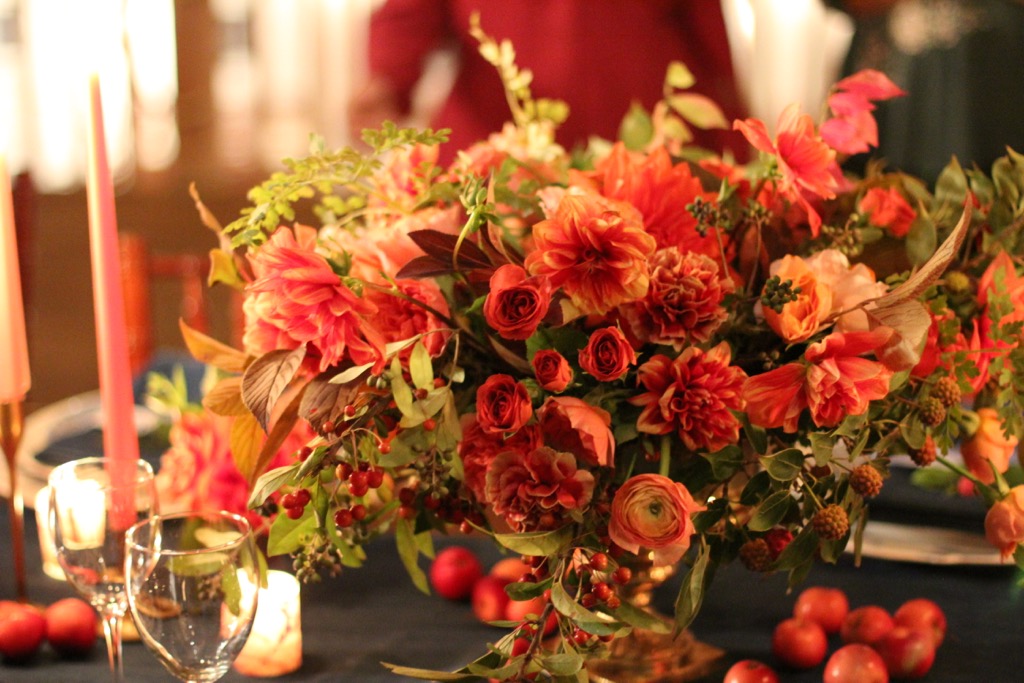 Ariella shared numerous posts about all these magical destination workshops, and I remember thinking to myself, "Wow, wouldn't that be an amazing opportunity!" Unfortunately for me, the timing wasn't quite right. I patiently waited and kept dreaming about someday being a part of these creative workshops, surrounded by like-minded designers, anxiously awaiting her instruction. Today, I am happy to report that the opportunity presented itself again and this time I was ready.

This year's destination was even better for me because it didn't require a flight. I drove my car through the winding roads of the Berkshire Mountains and after a two-hour leaf-peeping drive my long-awaited experience of meeting Ariella finally became a reality.

If you don't know Ariella Chezar of Ariella New York, she is by far the queen of the quintessential free and loose garden like compote arrangement. Constructed with the so-called "frogs." Her artistry for controlling nature is elegant yet very calculated and uses the most exotic flowers flown in from other markets.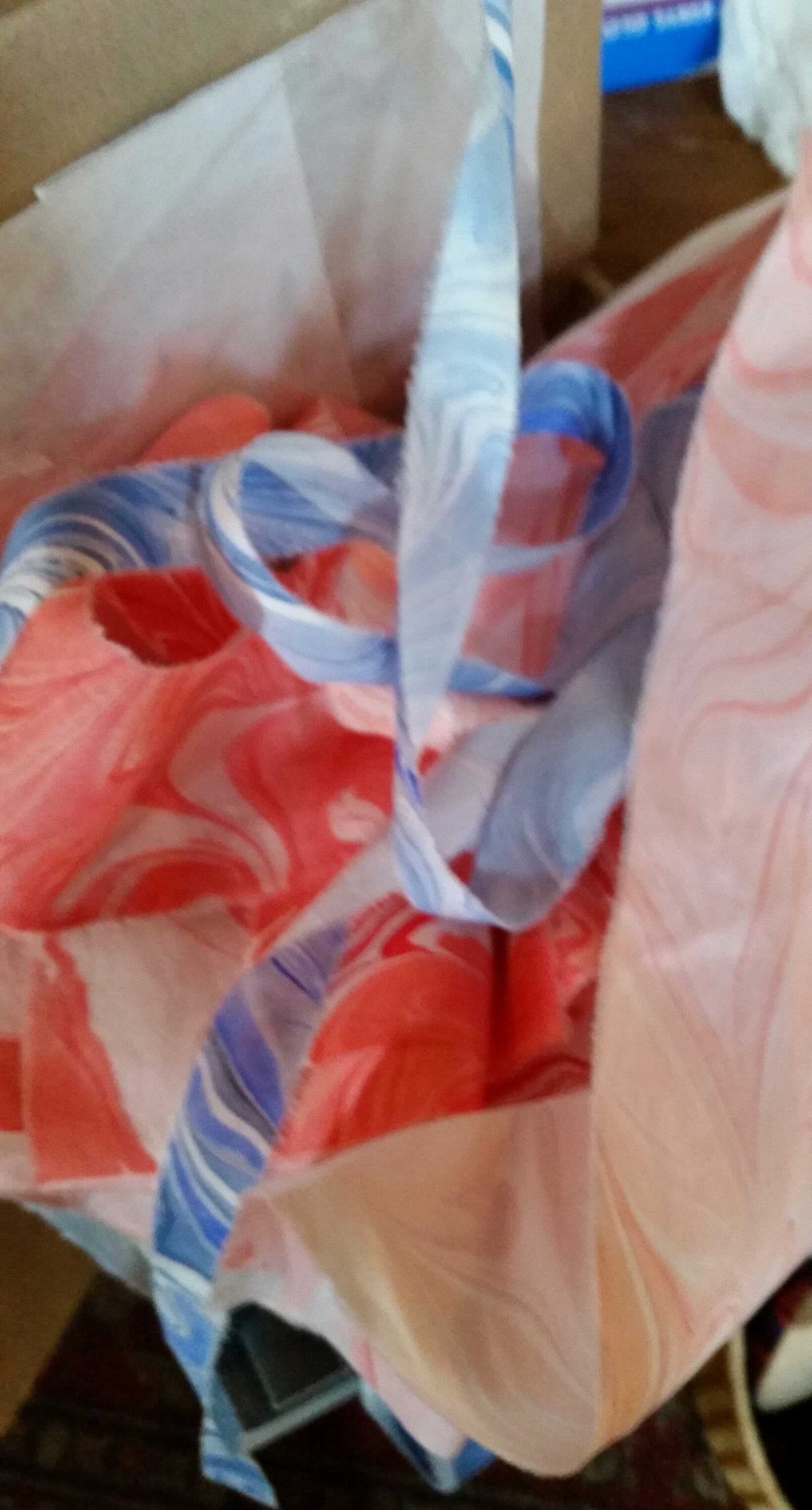 My commitment to use 100% seasonal locally grown flowers, doesn't allow me the flexibility that sourcing flowers globally do; therefore I wouldn't be able to use roses in the middle of Autumn, nor these delicate ranunculi. But oh.. look how pretty it looks!
Designers, brides and event planners flock to Ariella making her one of the most sought-after floral designers in the country. While I think Ariella's style is impeccable, I also think her attention to color is what makes her a real artist. For her, color inspiration can start with a simple piece of fabric which then becomes magically woven in throughout the whole process of developing the style for the event.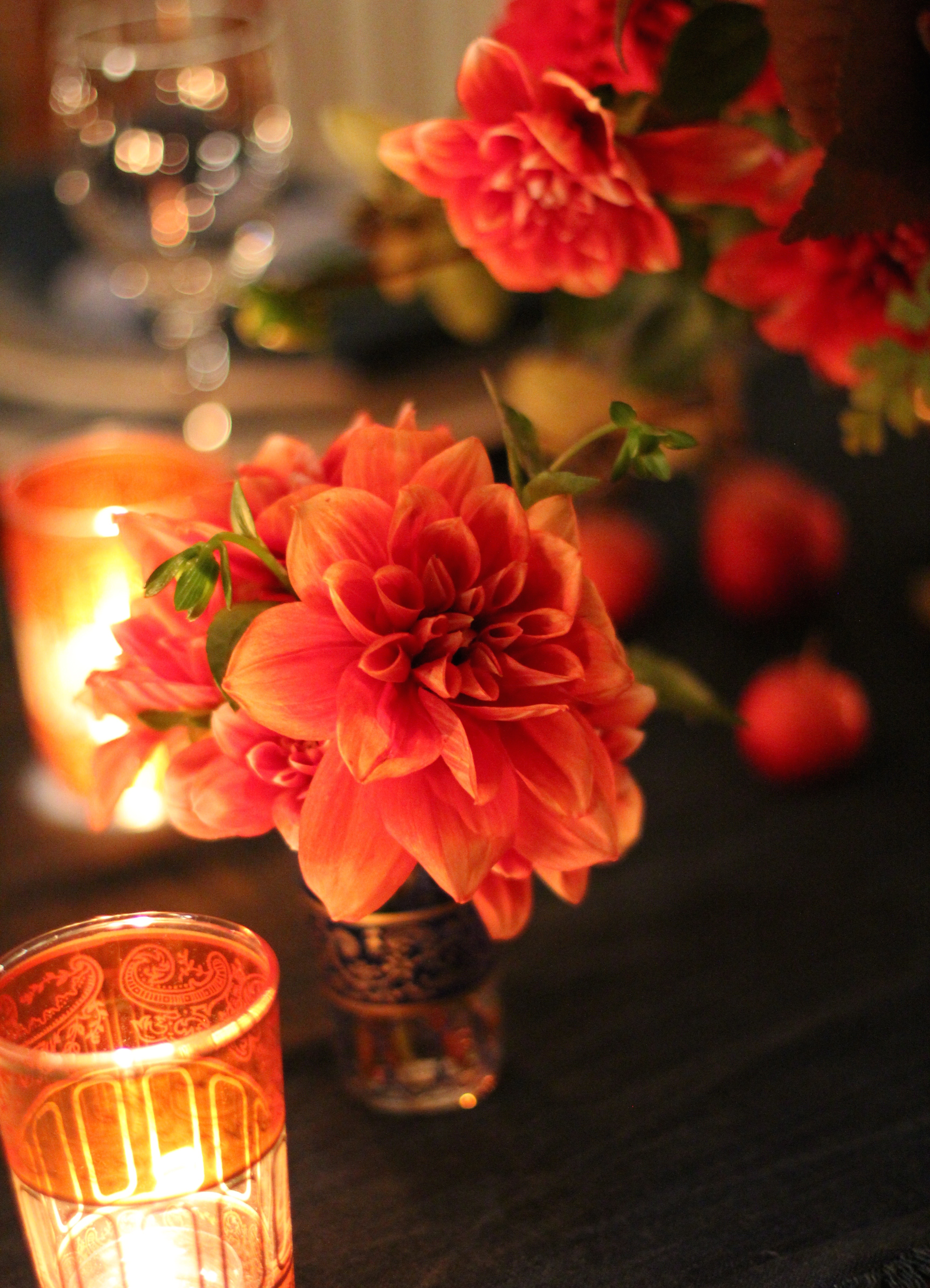 Three years ago she became a farmer florist. Because what she is doing is similar to what I do, I wanted to find out why Ariella Chezar chose to grow her flowers and to learn how she's doing. I was not at all surprised to learn that her reason for growing her own flowers, is no different than my own or anyone else's – slow grown flowers are stunningly unique.
The focus of this workshop with Ariella was the Dahlia and the flowers that she brought from her farm were exquisite. I've included images of the dahlias we used as well as other flowers. Notice the layering, color, and how it all comes together from the orange ribbon color pallet.
What I find most endearing about Ariella is her gentleness. Her smile is genuinely her trademark. She's a lovely lady who is willing to share of herself openly.
Upon arrival, an extraordinary group of women and gentleman (yes one in the class) greeted me, and I was eager to be a part of this three-day workshop. We sat around in circles introducing ourselves to one another, but what struck me most was that we all opened up entirely as if we had come to a retreat rather than an extensive flower design class. Within three days we became friends who were eager and ready for instruction from our master teacher.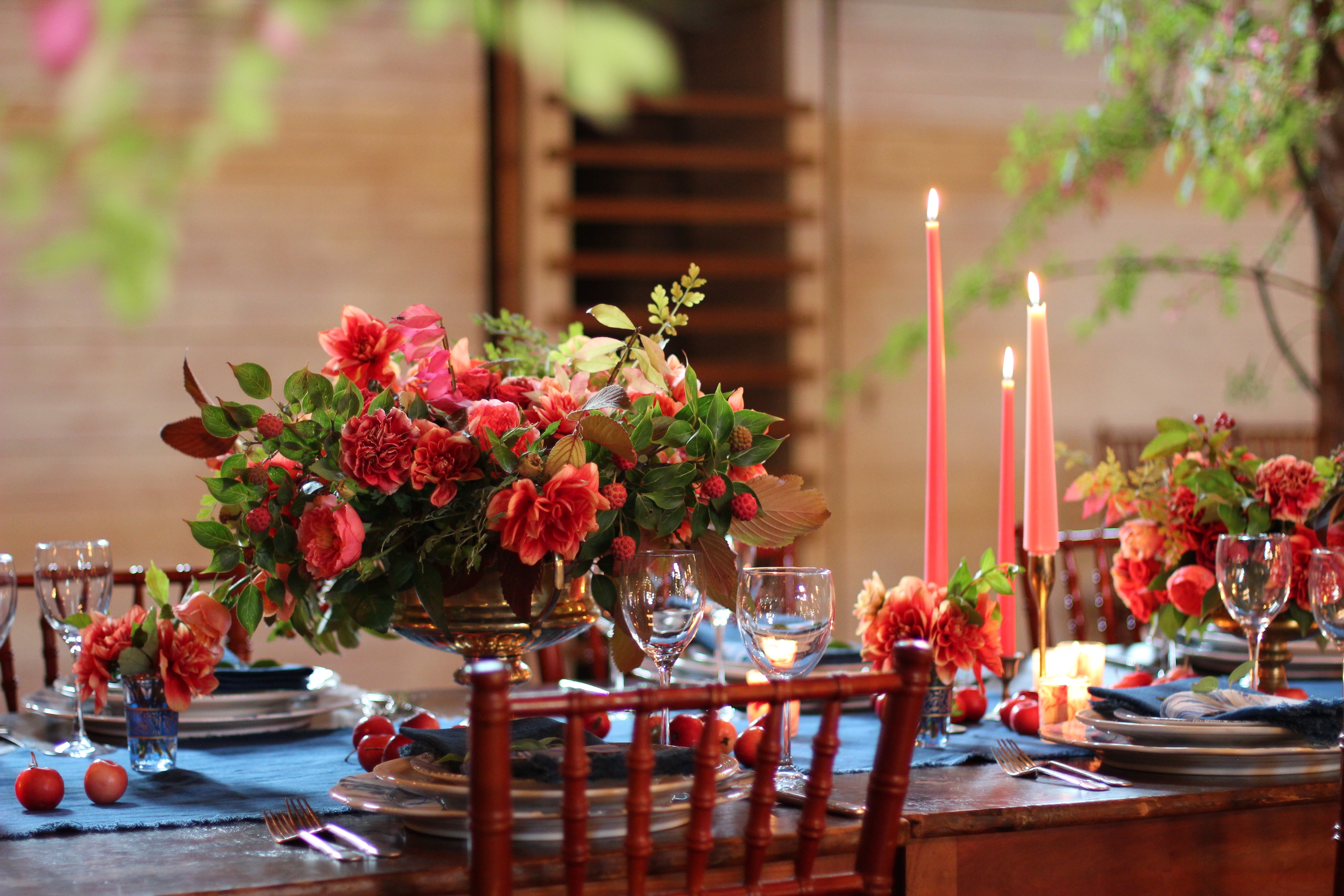 What I took away from my time with Ariella Chezar of Ariella New York was that success comes to us in many different ways, and we each travel many different roads to get there. If the passion and perseverance are deep within us, we will create beauty, and we will succeed. For those who are in creative fields, it's less about the final project and more about recognizing the subtle "Aha!" moments. The accumulation of those incredible moments is the passion that fuels the fire so to say. I'm sure you've felt it when you've made something great, right?
This trip, for me, was another affirmation that I am on the right track and that I need to continue to create beautiful things.
What are you creating today?
— — —
If you haven't already, please sign up for my monthly email newsletter where I share a behind the scenes look at how I'm working things out in life and in my garden. You can also follow me on Instagram, Pinterest, and Twitter.