The journey to The Blue Carrot
This inspired journey was a chance of a lifetime, a flower pilgrimage if you will. I arrived in Bristol, England, rented a little fiat and drove down the narrowest little streets on the left-hand side until I reached Cornwall, England. All for the sake of meeting Susanne Hatwood from The Blue Carrot.
My destination, Portscatho, is a sleepy little town on the west coast. Thank heavens for GPS, or I would never in a million years have found it. Luckily after having driven for nearly four hours, I arrived at the only lodging available in the area, the local pub, Plume and Feathers.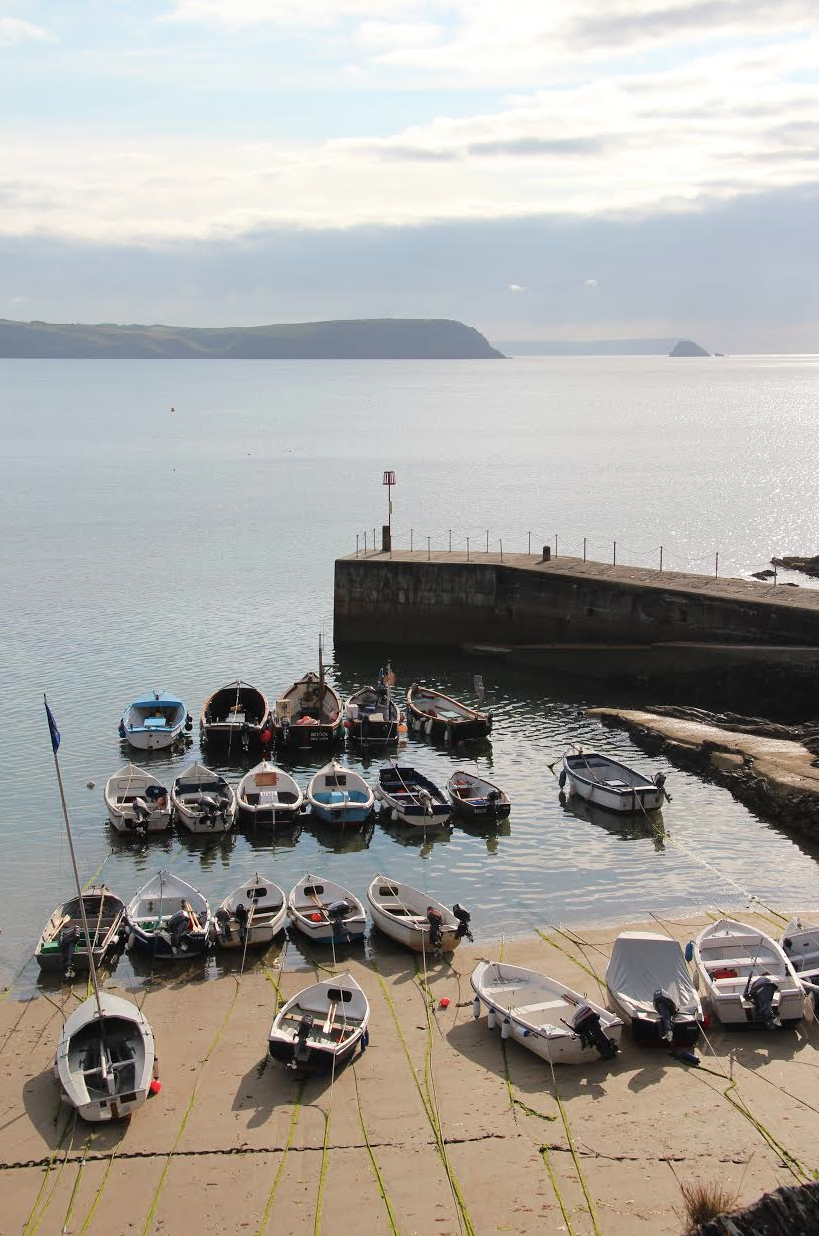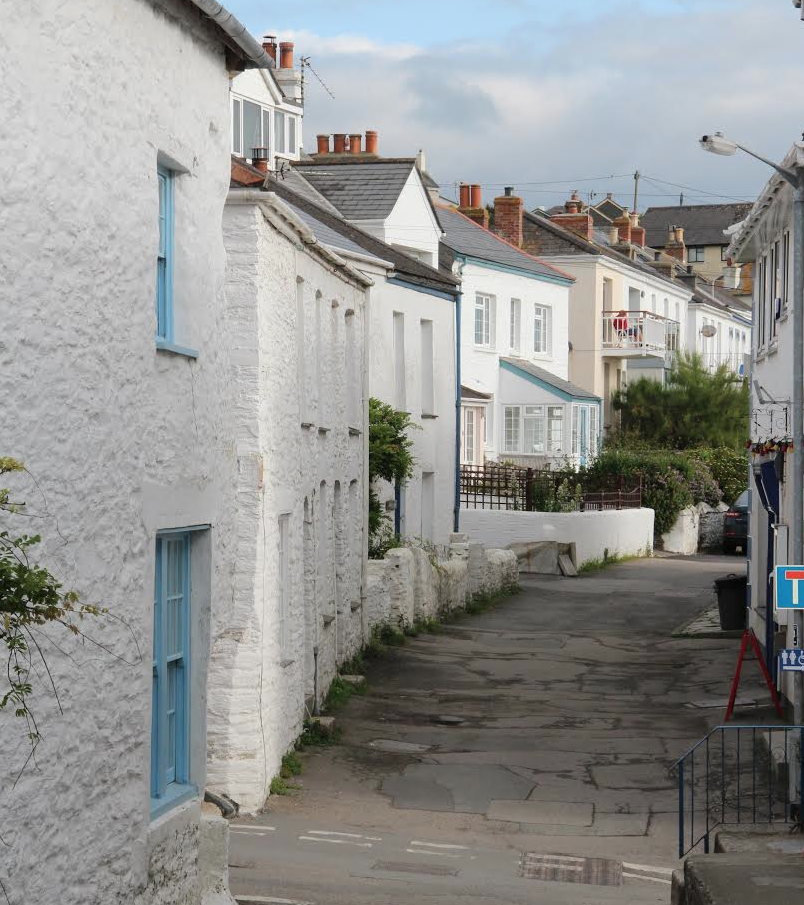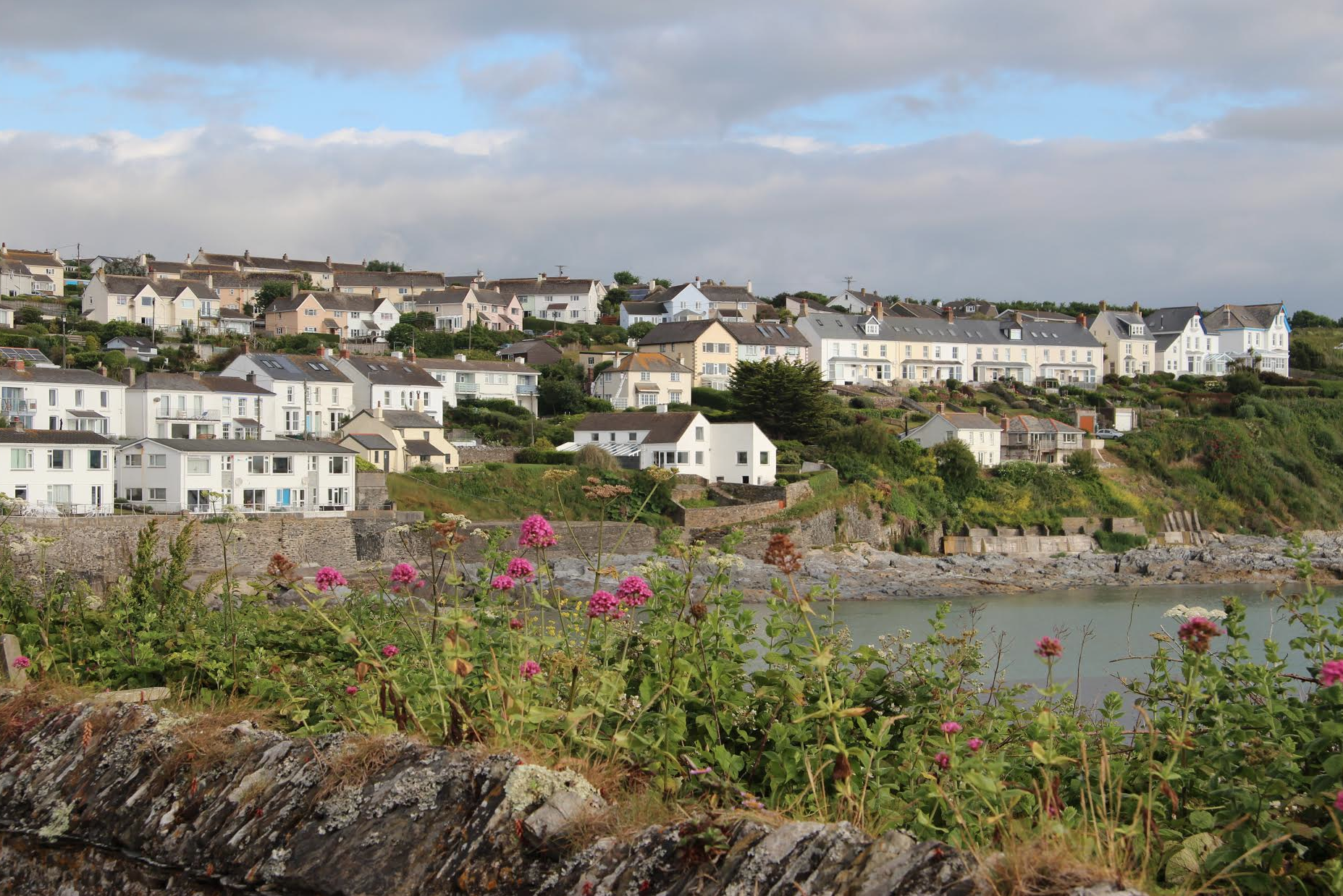 The next morning after breakfast I went for a walk around Portscatho.  While I waited for Susanne to pick me up I discovered more of this coastal village located on the Roseland Peninsula in Cornwall, England. With each click of my camera I was inspired by the bright blooms and beautiful views.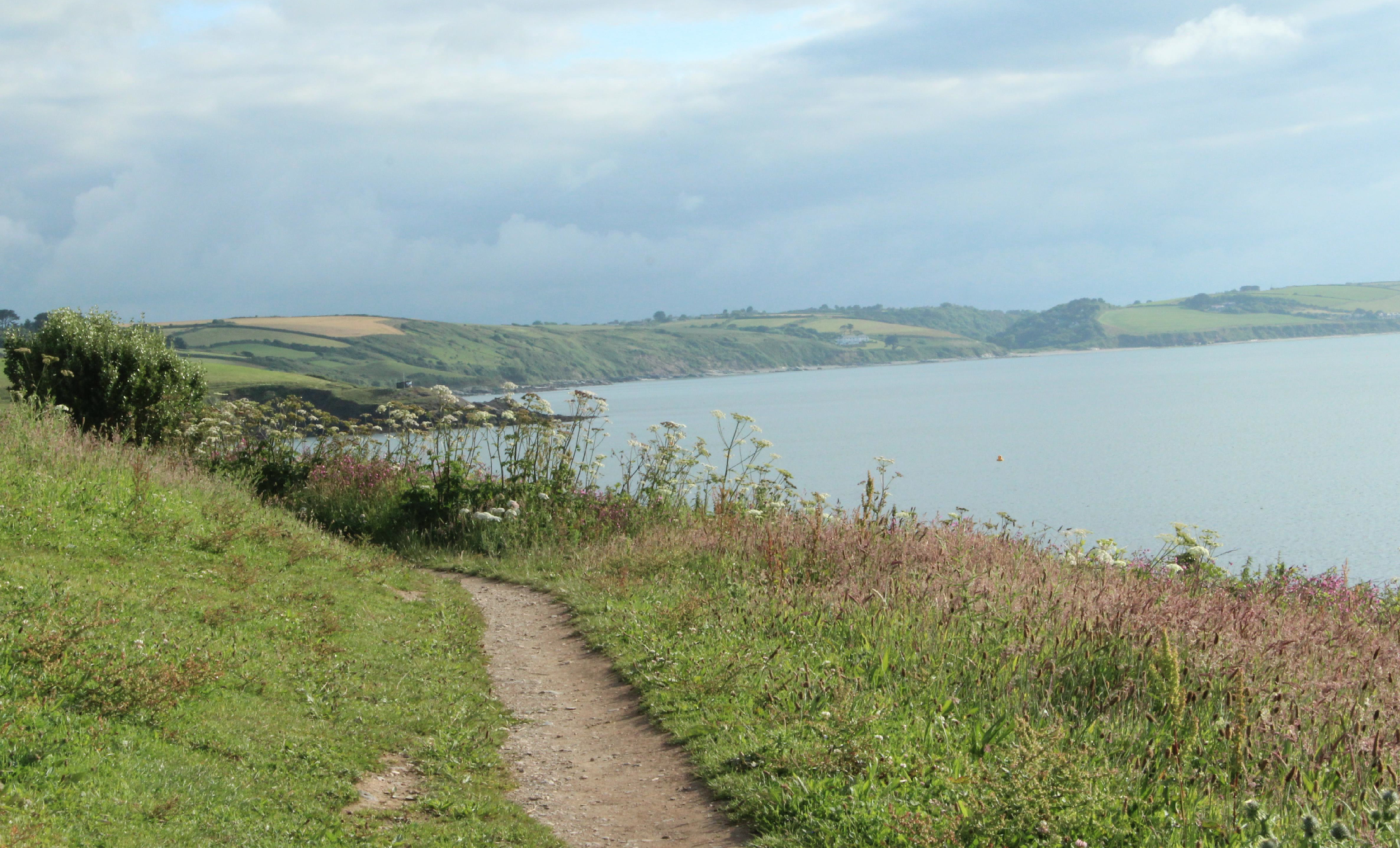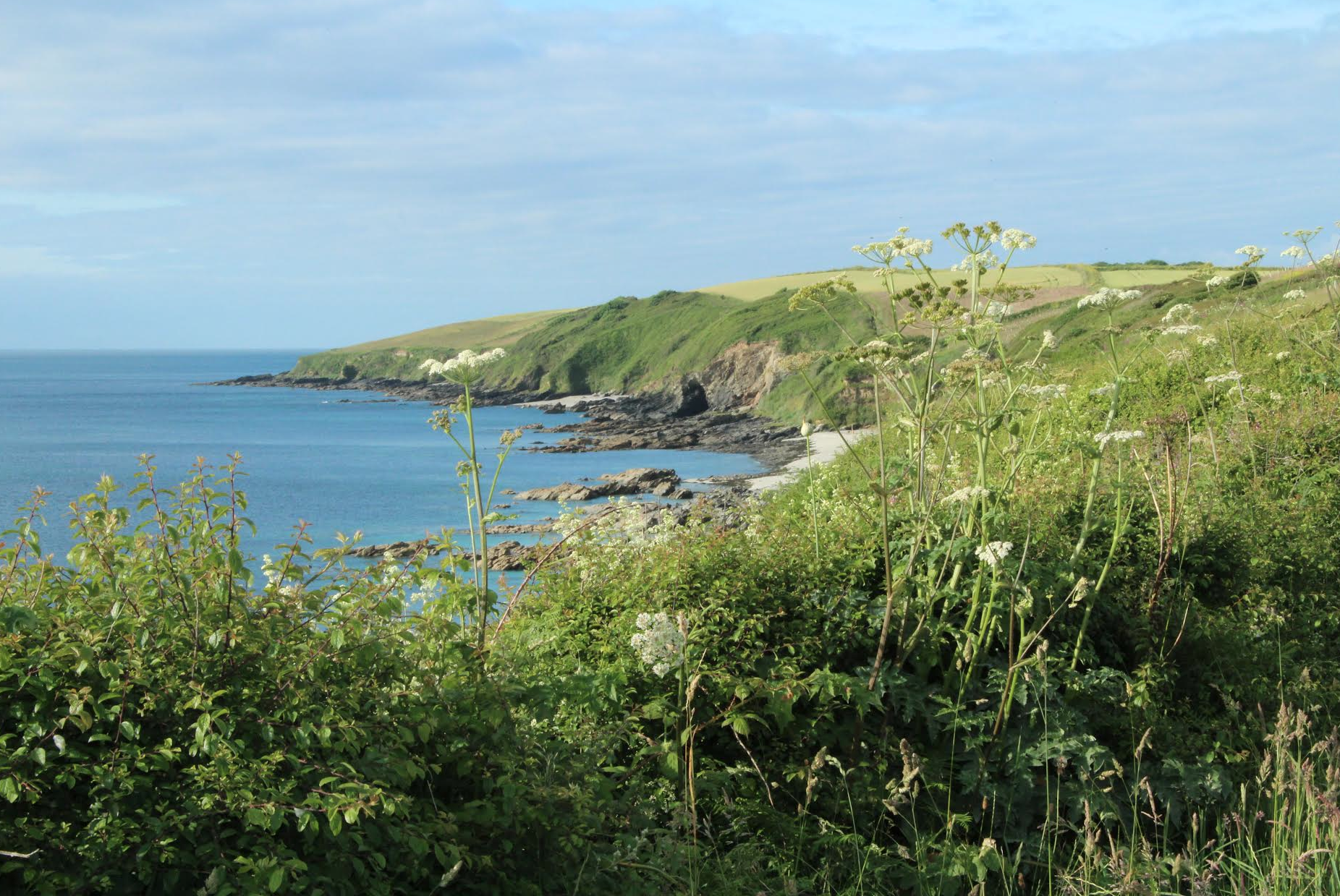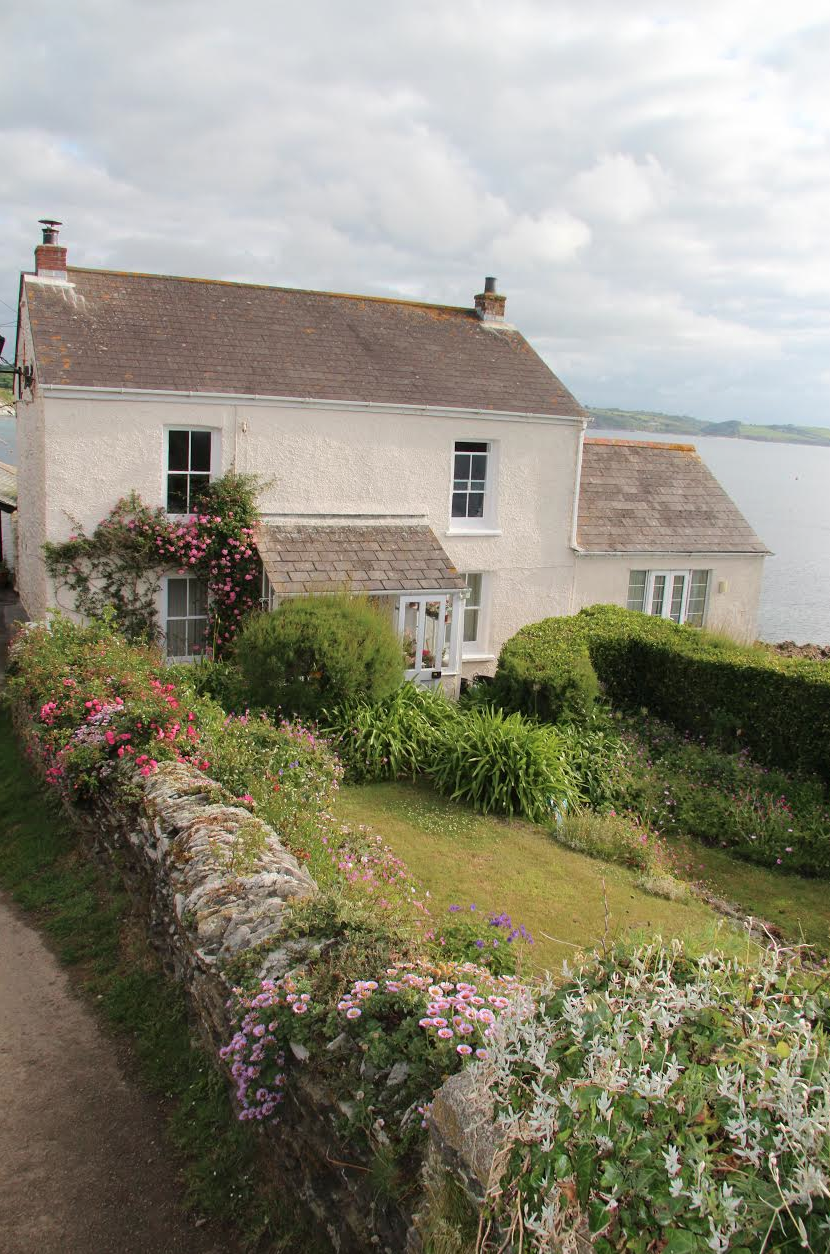 Susanne Hatwood's garden
The reason for this trip to England was to share stories with a respected florist that is doing what I love to do, grow beautiful flowers. As you can imagine, I couldn't wait to see her garden.
We arrived at a local farmhouse where Susanne rents valued land and grows her flowers.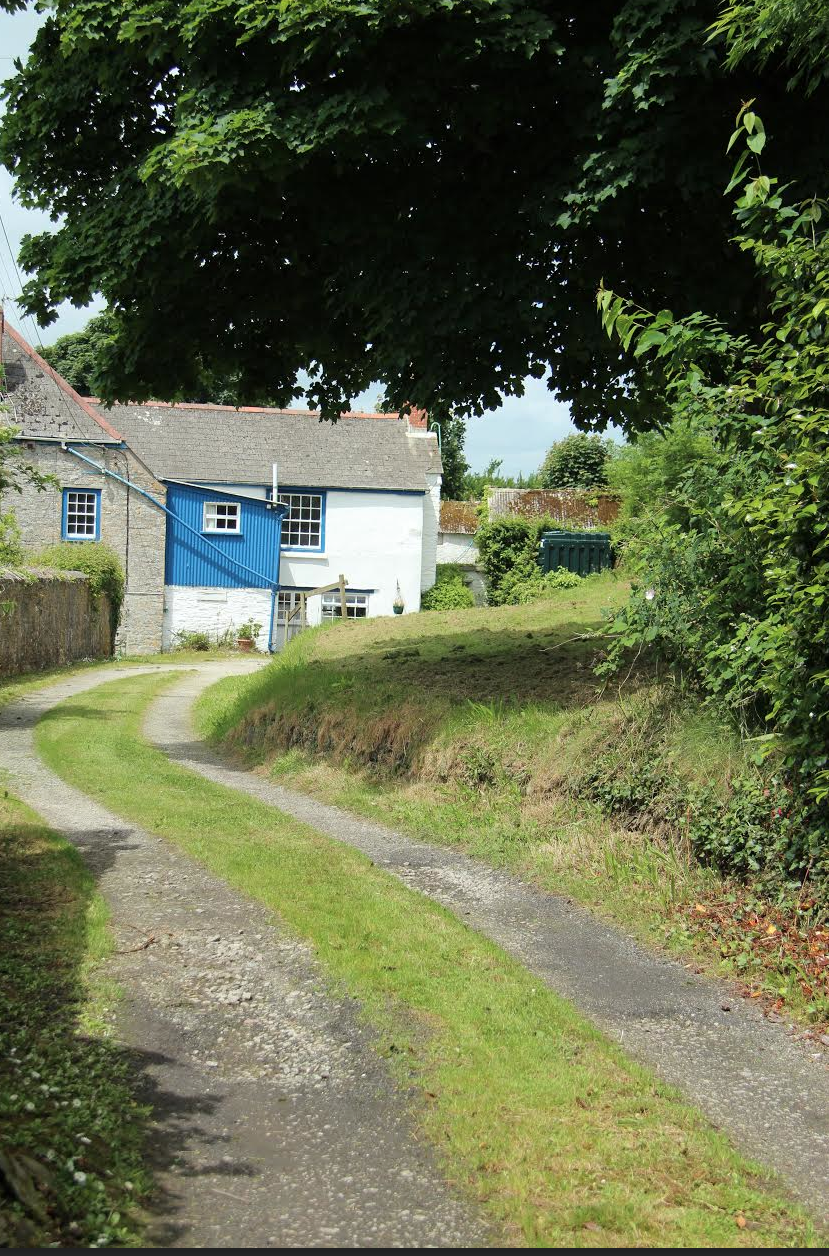 When I walked through the courtyard, my heart skipped a beat, because head-on was obviously the quintessential British walled garden. These historic brick walls offer the perfect protection from gusty winds and hungry rabbits.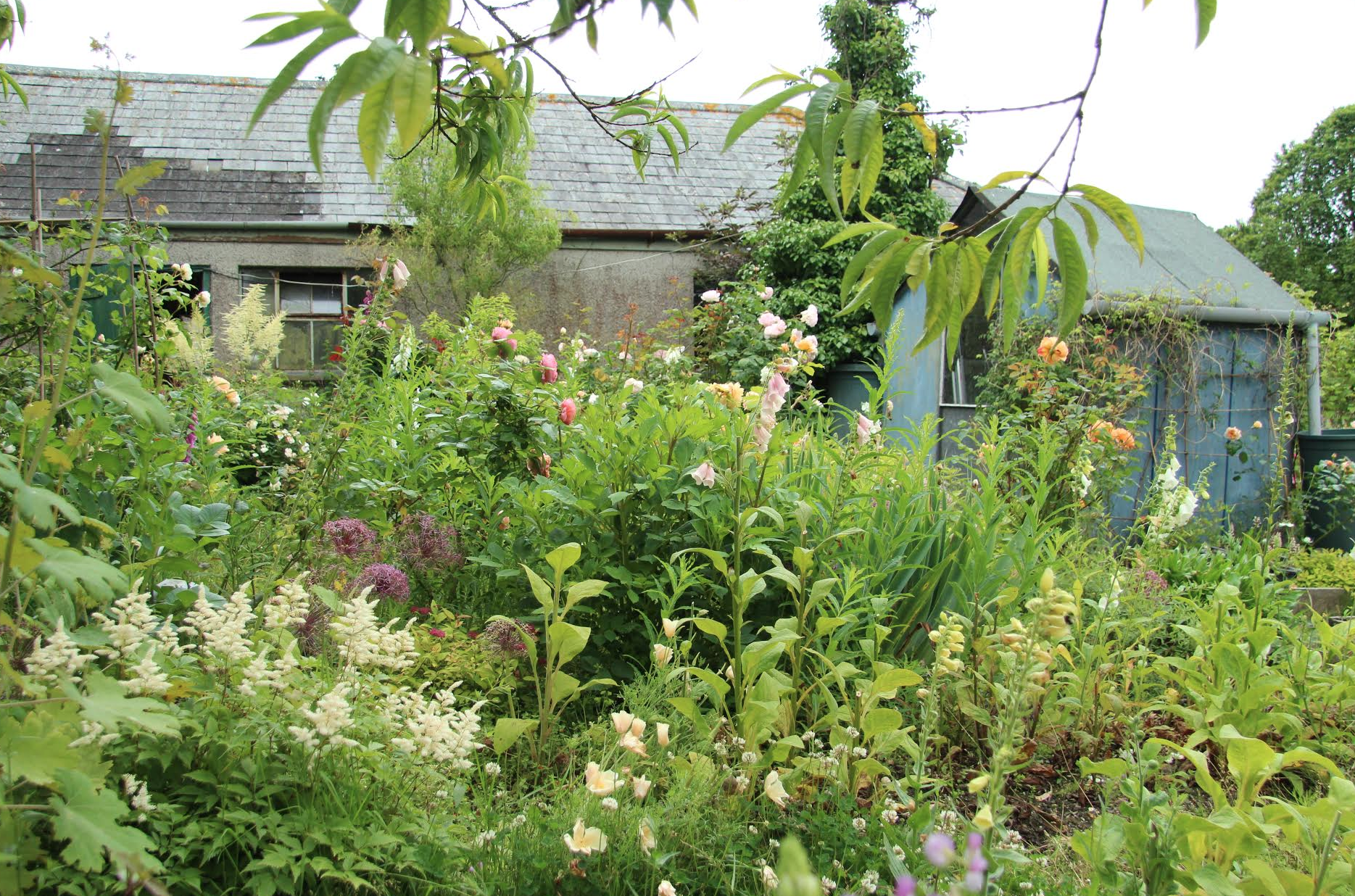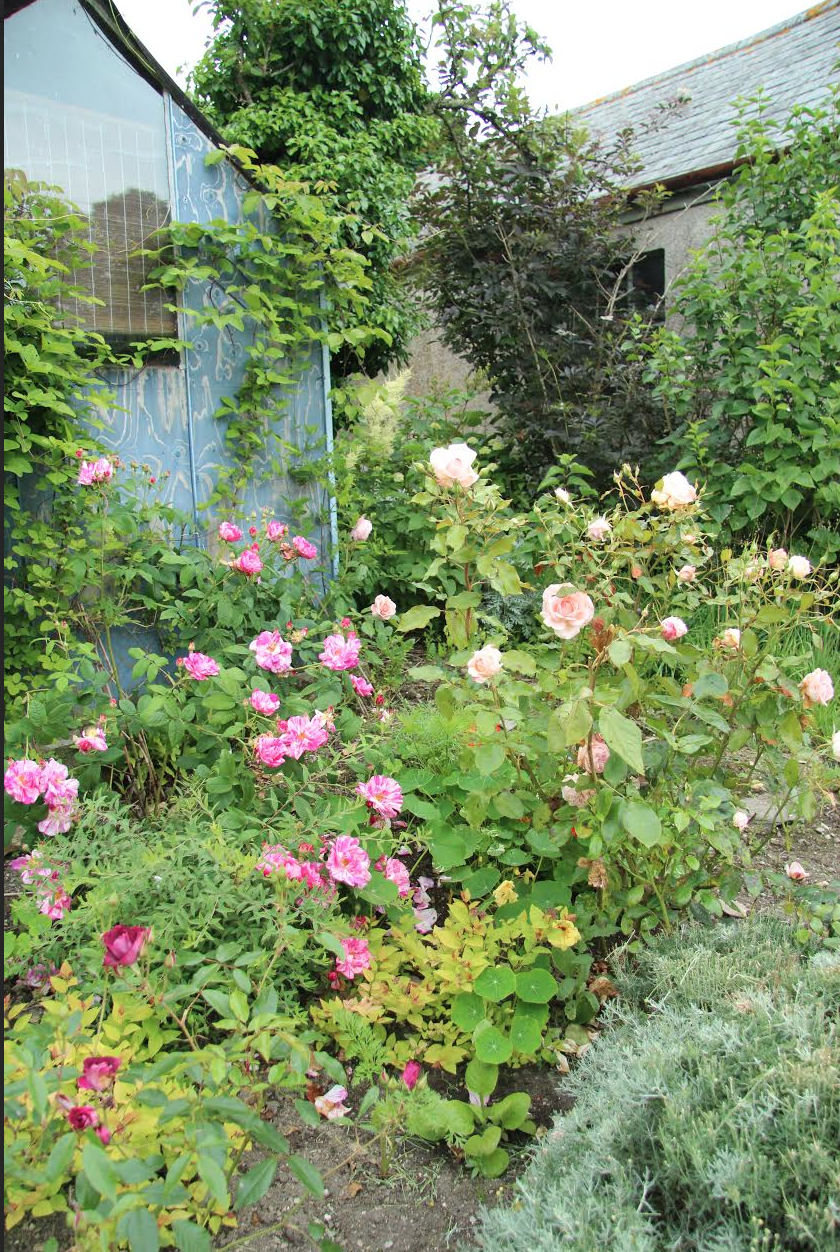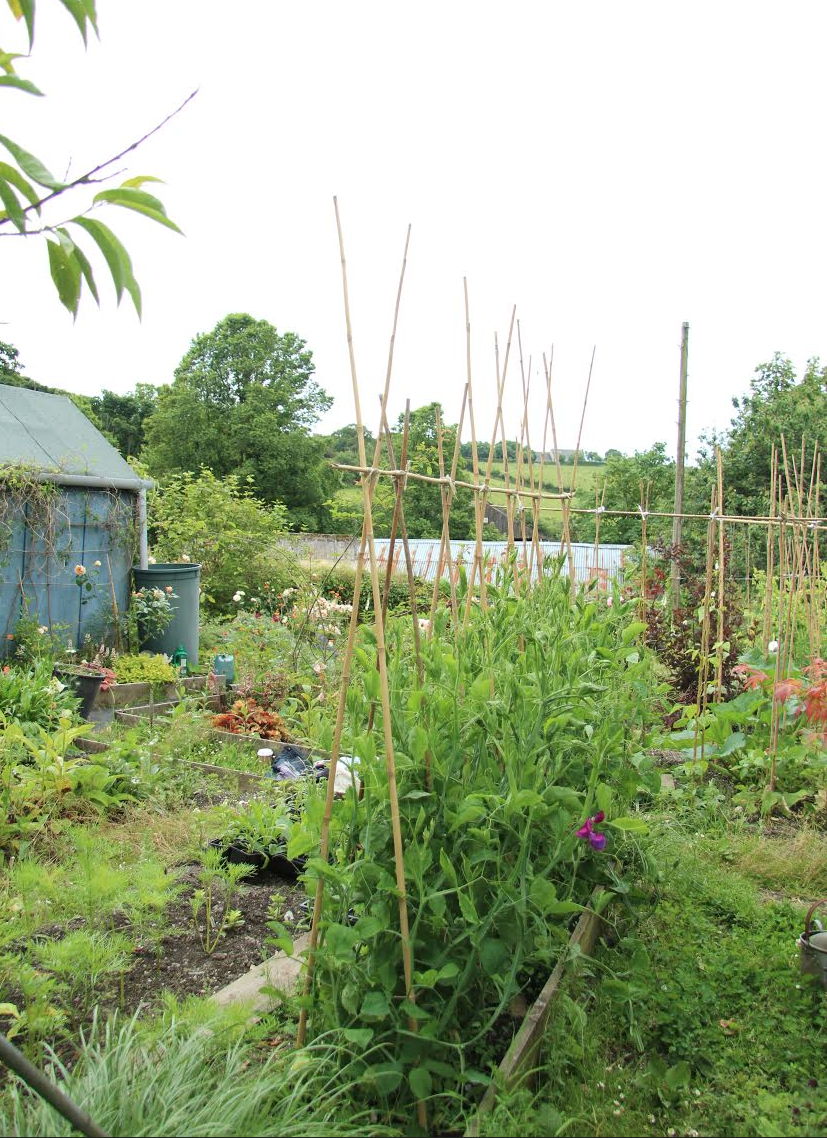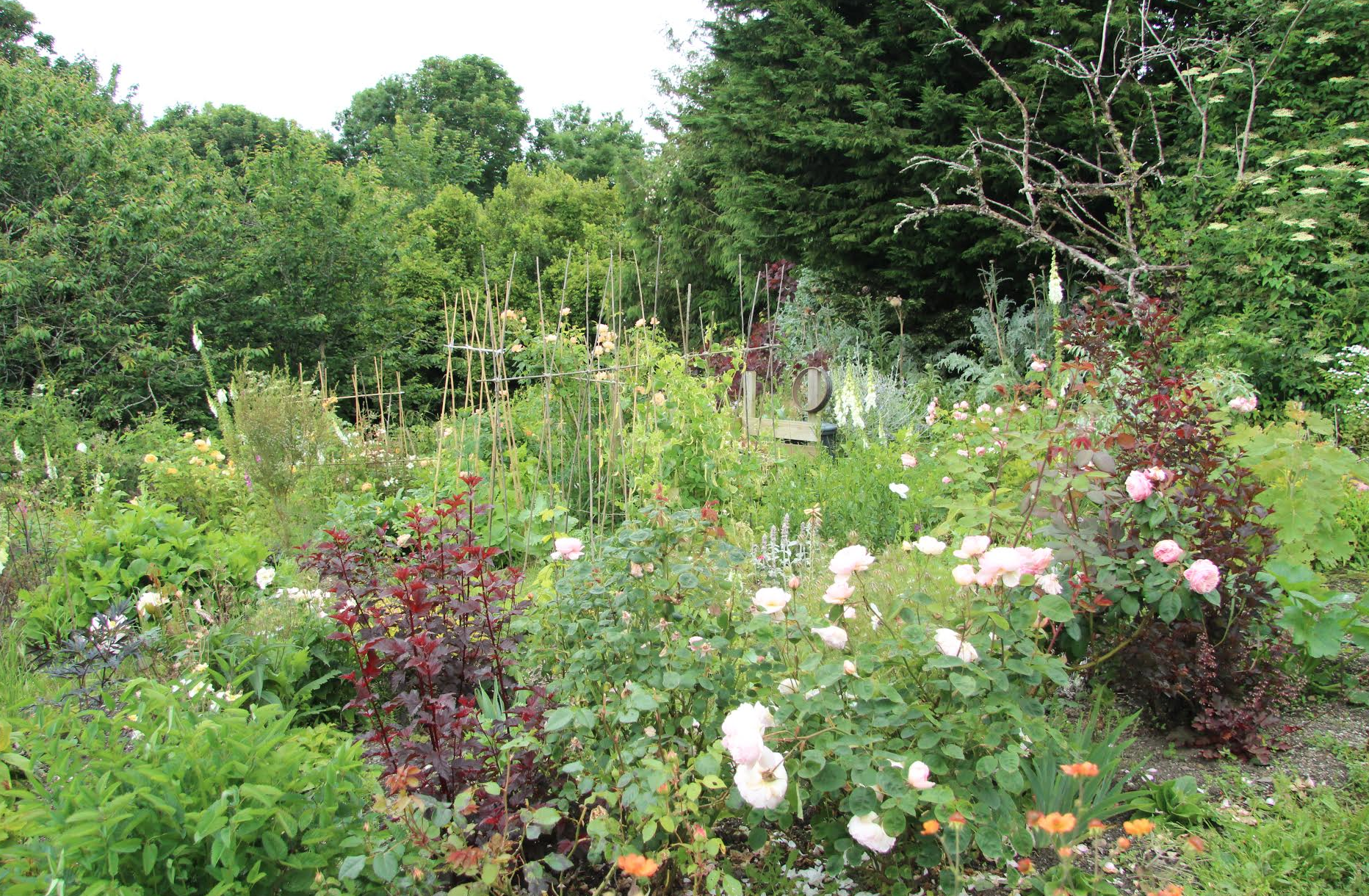 The Europeans fascinate me for many reasons but mostly because they love to garden as much as I do.
Susanne's garden is just perfect in my eyes. During my visit it was a jungle of beautiful lush blooms each striving to be first in class. Each bloom waited to be picked by Susanne's well-trained eye for our design session. Oh, I forgot to mention Susanne's personality is carefree and happy just like her flower patch. No, surprise!
Instantly we clicked and got to work talking about the garden and flowers she likes to grow. Her garden offers an abundant variety of roses, each more spectacular than the next. You can imagine how hard it was for me to pick a select few. I learned so much as she talked about color and how it's evolved for her throughout the years of cultivating this space. She is now satisfied to grow only the softest of colors for her work.
Let's talk floral design
Let the flowers dictate your arrangement and use what is seasonally available. Remember that you don't always need a vase. The jam jar turned out to be the perfect little vessel to hold our arrangements as you can see in these pictures.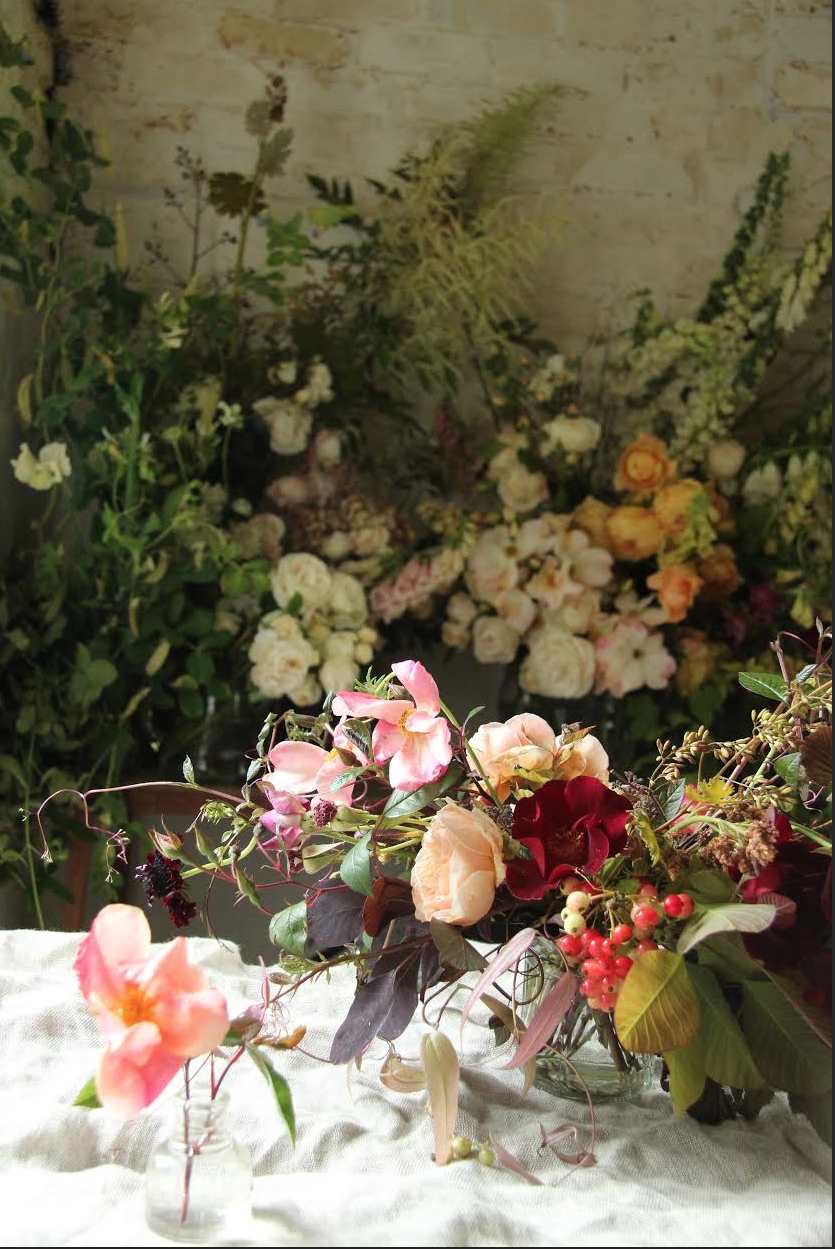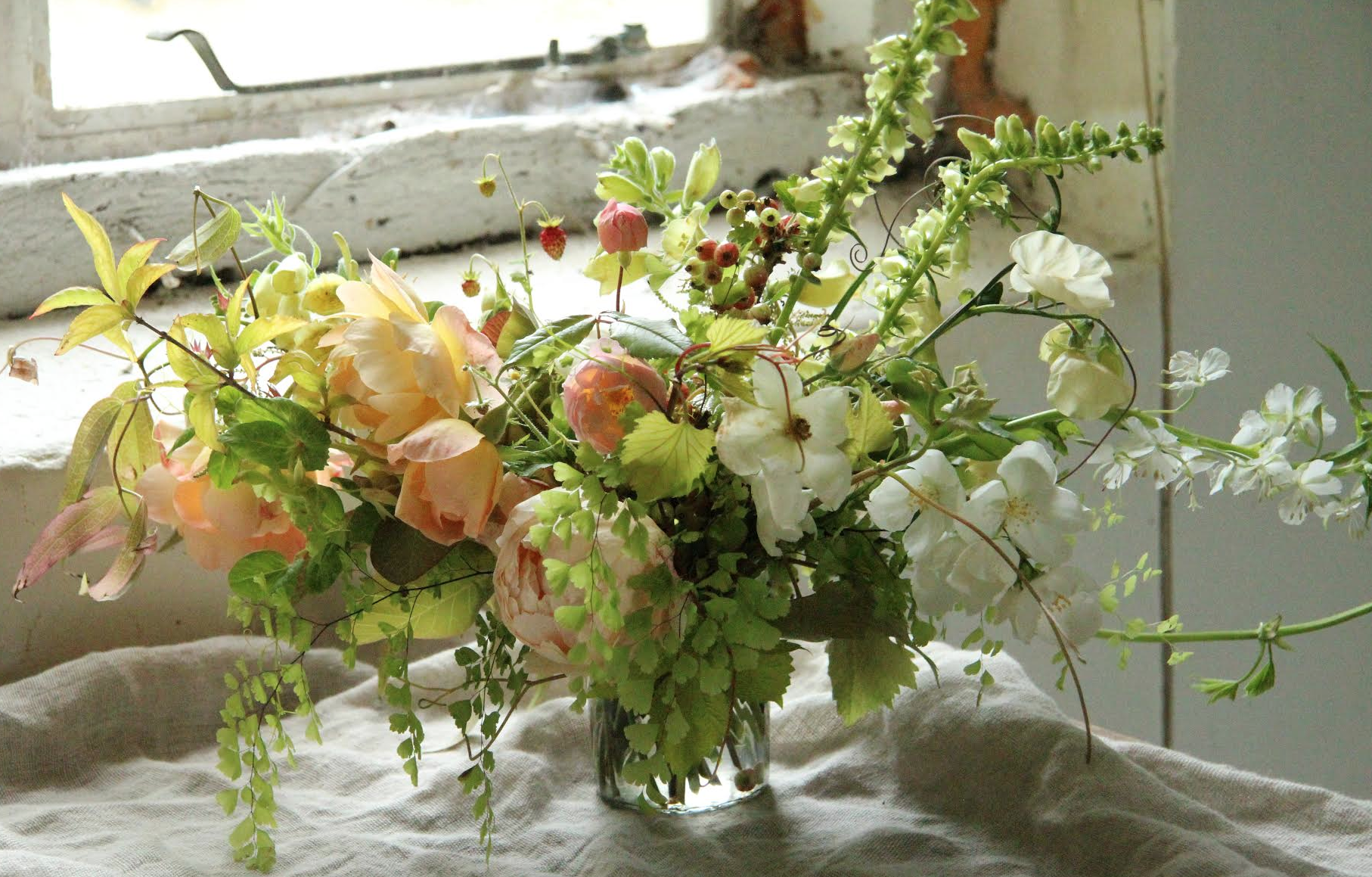 Our time talking and creating informal handheld flower arrangements went unnoticed for two days. We both would giggle and then fall back into a creative zone as we worked carefully adjusting each stem, holding our bunch of blooms gently, turning, shaping our rose collection while playing close attention not to hide their delicate beauty by any other bloom. As we enjoyed our time getting to know each other in a creative state, it was apparent how passionate both of us were about what we love to do.
While eating Lunch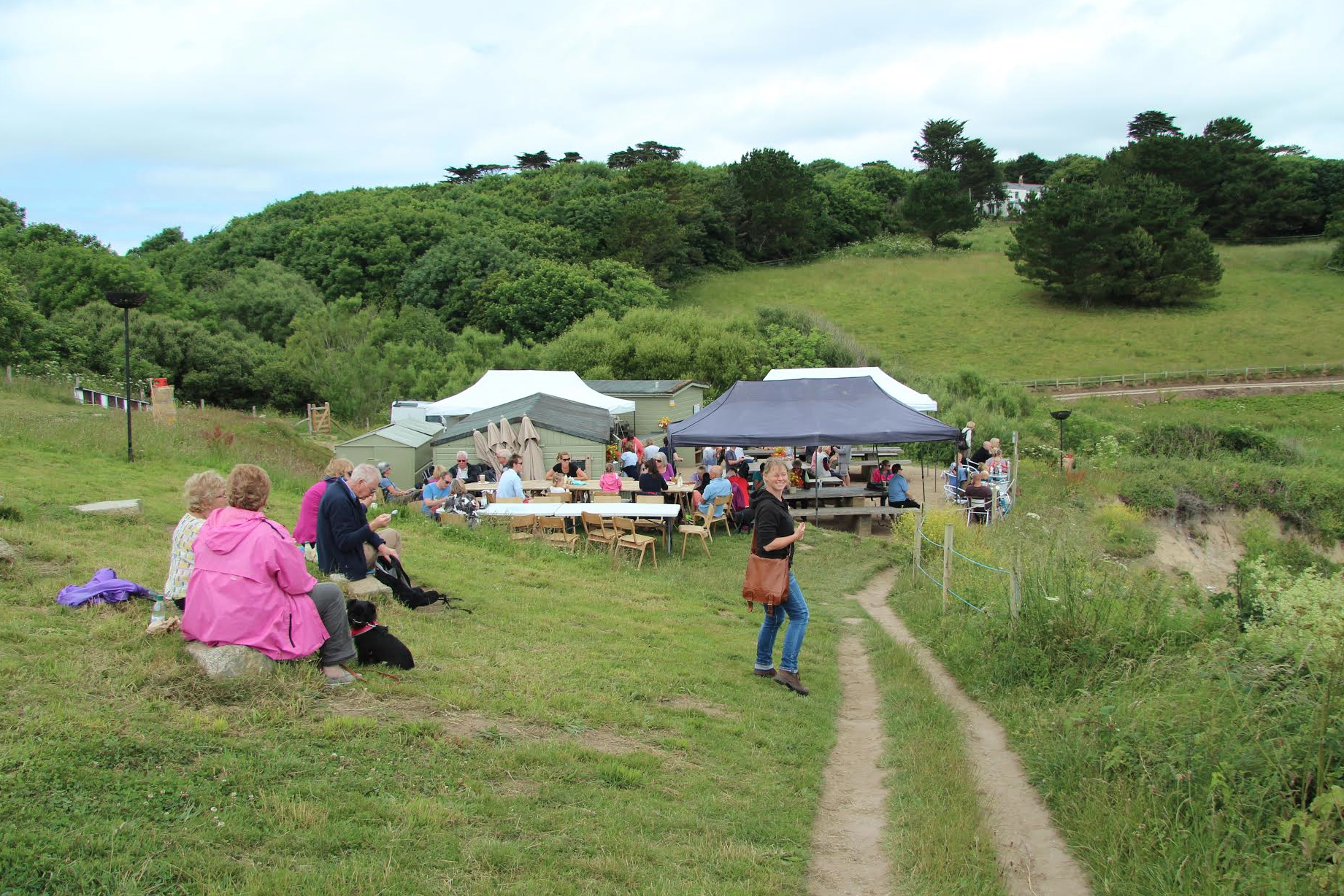 Susanne talked about the beauty of homegrown flowers.  Each bloom carefully picked to blend with each other as if we were creating a painting with petals and shapes. Honestly, we felt like artists heavily immersed in creating beauty. And like most artists we both felt a need to share, with each other what we most enjoy.
Thoughts on Creativity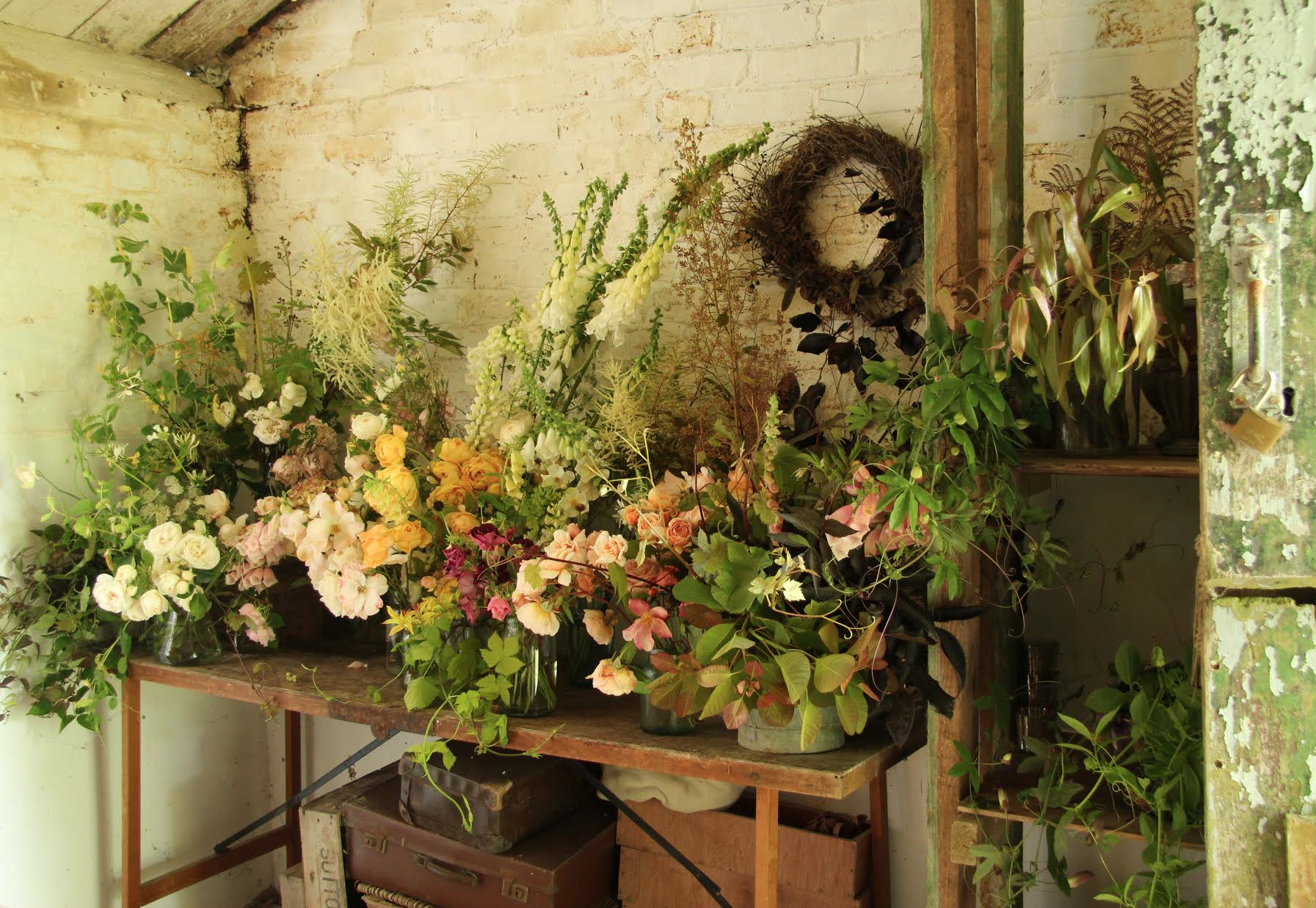 I recommend that you spend time being creative with a colleague. Make it a priority to contemplate ideas and simply take in beauty together. My time with Susanne of The Blue Carrot, helped me once again reevaluate who I am and what I am becoming as an artist but more importantly where I'd like to be in the years to come.
When creatives talk, magic happens.