If you're looking for a healthy tomato soup recipe, you're in luck! Though I am not a chef, nor have I had professional culinary training, my qualification is as a lifelong connoisseur of simple healthy dishes and, as a result, I know what tastes delicious.
Eating healthy means looking for fresh seasonal ingredients and recipes that showcase their flavor. For instance, when you walk around your local farmer's market, you will discover an explosion of beautiful seasonal food available. To me, cooking with fresh ingredients and sharing my favorite family recipes with friends is a simple pleasure in life.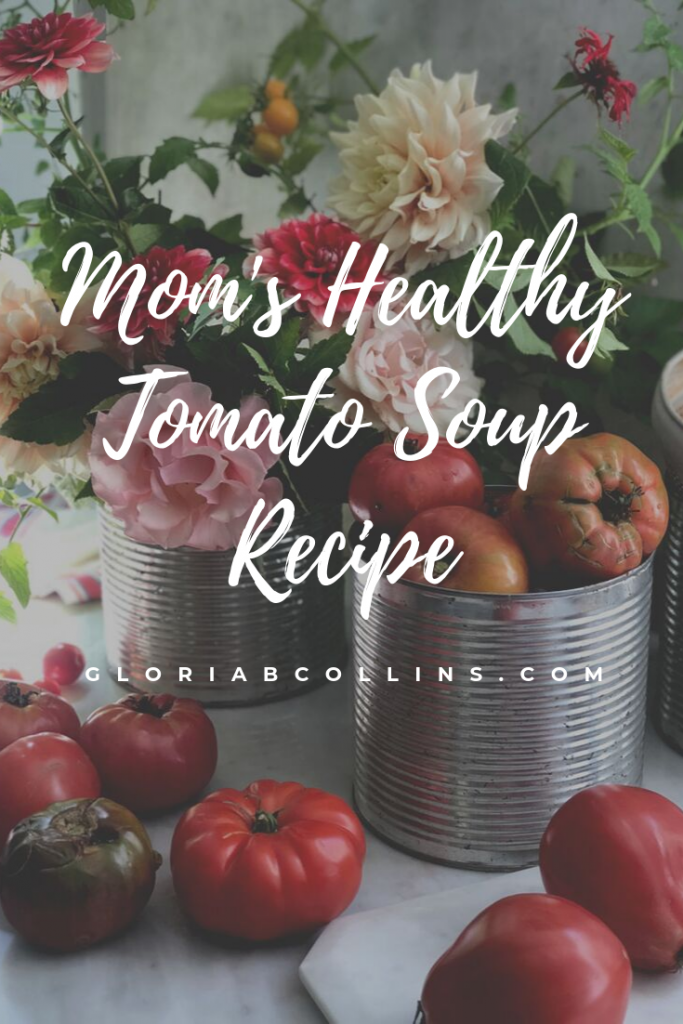 Mom's homemade tomato soup is one of my favorite nostalgic recipes. Above all, this recipe brings me right back to my Mom's kitchen where I learned to cook this recipe by watching and sampling.
This is a heart-healthy soup that you'll savor year after year and I encourage you to visit your farmer's market and pick heavy, fleshy, brightly colored tomatoes that are aromatic and super ripe. Don't worry if they have cracks or bruises!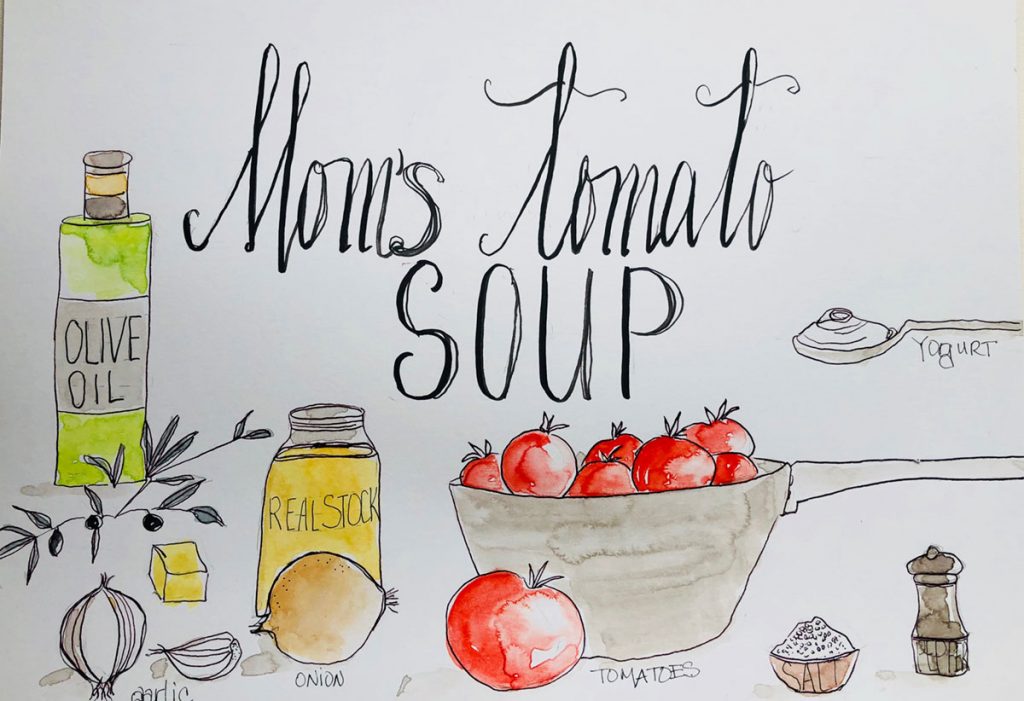 Mom's Healthy Tomato Soup Recipe
Ingredients:
1 tbsp of butter
3 tbsp of olive oil
1 medium yellow onion (chopped)
1/2 tsp sugar
Salt to taste
2 medium garlic cloves (minced)
8 heavy vine-ripened tomatoes
4 1/2 cups chicken stock (approximately)
2 cups day-old baguettes (cubed)
heavy cream or plain yogurt to garnish (I prefer to use plain yogurt)
freshly ground black pepper to taste
medium saucepan to boil water
large soup pot
Directions:
Place a large soup pot over medium-low heat and add the oil and butter.
As the oil heats, add the onion with a pinch of salt. Cook, occasionally stirring, until the onion is completely soft (about 5 minutes) Do not allow the onions to brow!
Add the garlic and cook for 5 minutes more, stirring occasionally.
In the medium saucepan bring water to boil.
Place the tomatoes in the boiling water until the skin begins to crack and loosen.
Remove the tomatoes from the boiling water into a separate bowl, let cool and loosen the skins and remove completely.
Cut the cooled tomatoes and be sure to remove the green part where the stem used to be. Set the tomatoes aside.
Add the tomatoes with their juices to the sauteed onion/garlic pan.
Roughly crush the tomatoes with the back of a wooden spoon and cook until they begin to soften about 10 minutes.
Add the stock and bring to a boil.
Reduce the heat and cook at a medium simmer until the tomatoes start to fall apart. (about 20 minutes) Continue to season with salt to taste. Add the sugar.
Add the hard day old beget to the soup. Let it swell up with the liquid. The bread is what thickens the soup.
Remove the soup from the heat and cool slightly about 10 minutes. Purée the soup directly in the saucepan using an immersion blender, or use a countertop blender, carefully puréeing the soup in a couple of batches until smooth.
Return the soup to the burner over low heat cook for another 10 minutes.
Add black pepper, then taste and adjust the seasoning with additional salt or pepper as needed.
Serve in warmed bowls, as is or topped with a dash of heavy cream or yogurt.
Serving suggestions:
This tomato soup recipe is enough to feed eight and I love to serve it with melted Gruyère cheese sandwiches. If you happen to have leftovers, this soup tastes even better the next day!
I truly hope you enjoy my Mom's tomato soup recipe and that you'll have fun in the kitchen as you make it. I like to imagine you cooking this recipe surrounded by family and friends that are watching, learning, and helping you create a healthy meal. Feel free to tweak the recipe to fit your taste buds; after all, that is what being a great home cook is all about.
Leave me a comment below, I'd love to hear what you thought of the recipe and how much you enjoyed it.
If you haven't already, be sure to sign up for my monthly email newsletter where I share a behind the scenes look at how I'm working things out in life and in my garden. You can also follow me on Instagram, Pinterest, and Twitter. I also hope you'll join me on my Mighty Networks group Flowers. Art. Life.