If you love to collect treasures but are struggling with clutter, I want to share some tips for decorating a maximalist home.
When Marie Kondo's book 'The Life-Changing Magic of Tidying Up' was published, I immediately gravitated to it like a fly on flypaper. It was encouraging to read yet another book filled with promising ideas.
Marie simplified the daunting task of decluttering a home. Her concept to KEEP the things that spark joy spoke to me on a deep level. I found it difficult to rid myself of possessions, primarily because most things I own truly bring me joy. However, I agree that the purging of the unnecessary is essential. The more I purged and followed her advice, the clearer I realized that there was a difference between the things that filled me with joy and the things that were taking up space and creating clutter!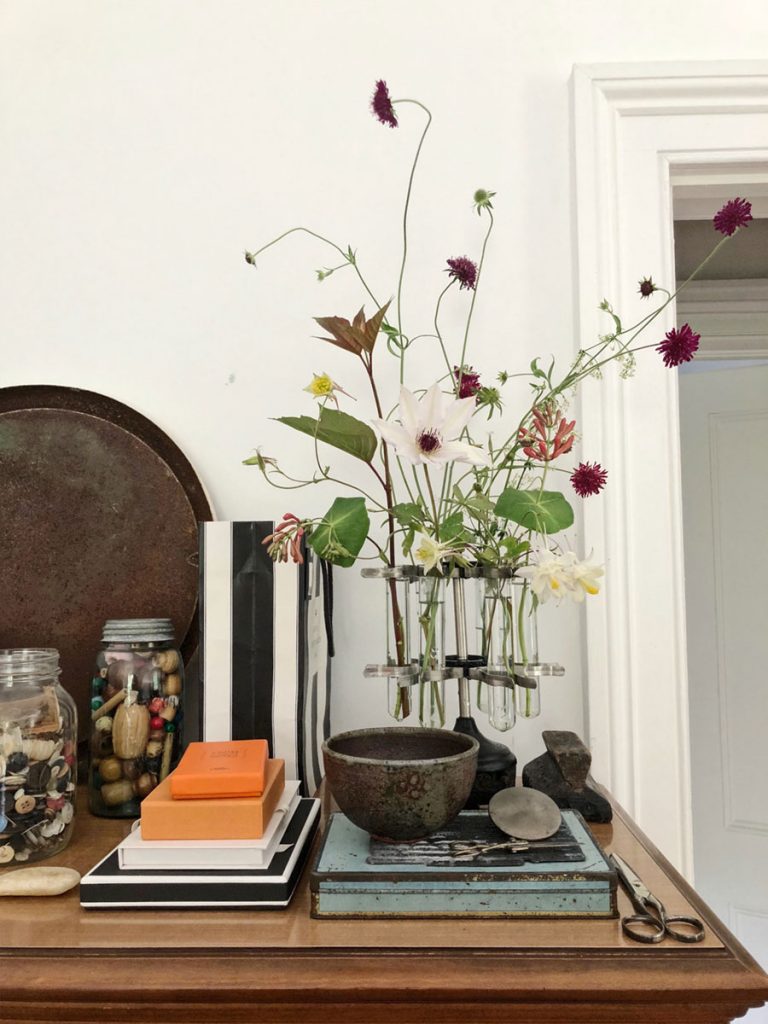 My home reflects the wealth of treasures I've collected through the years and, even after decluttering, I feel happy to say I'm a true maximalist.
Decorating a maximalist home for me is all about mixing styles, weaving in patterns with textures and color, being bold, and yet allowing natural materials to be calm and sooth a room to create something exciting.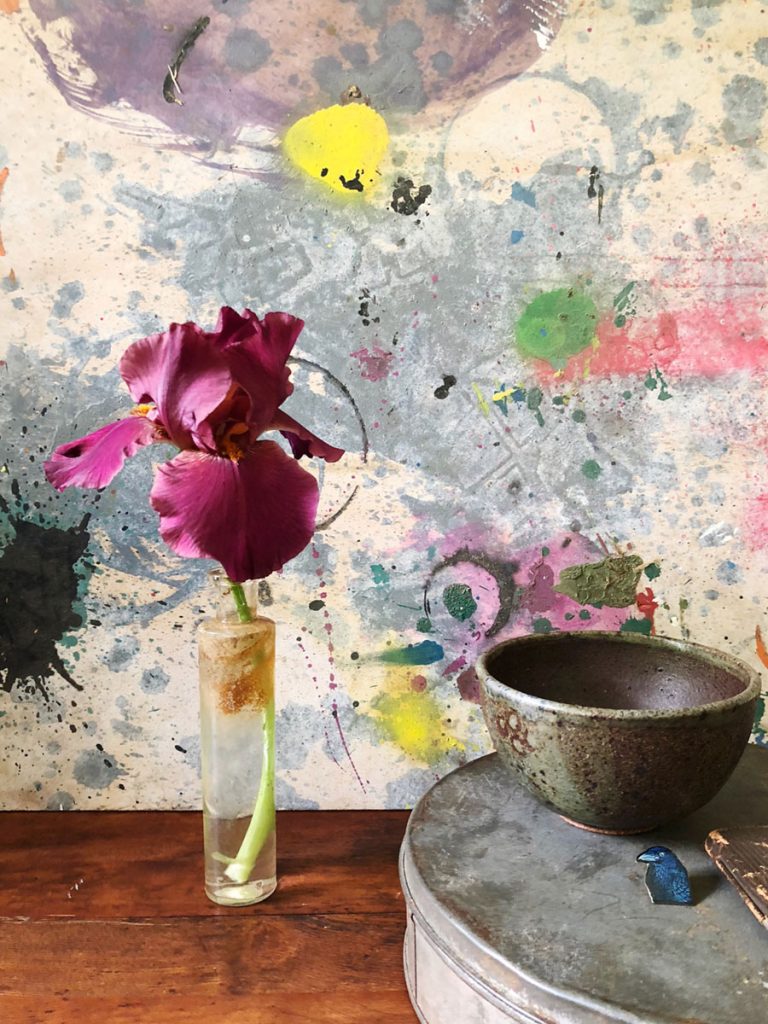 My home is a mixture of layers upon layers of well-curated treasures added throughout it to tell a visual story.
Maximalism can appear cluttered but it is not "chaos." Every inch of my home tells a story, and in every story I find ME! This old farmhouse unexpectedly became my very own gallery to showcase a collection of my life.
Like a wildflower garden, treasures of all types sow themselves in the most unusual places, creating interest throughout my home.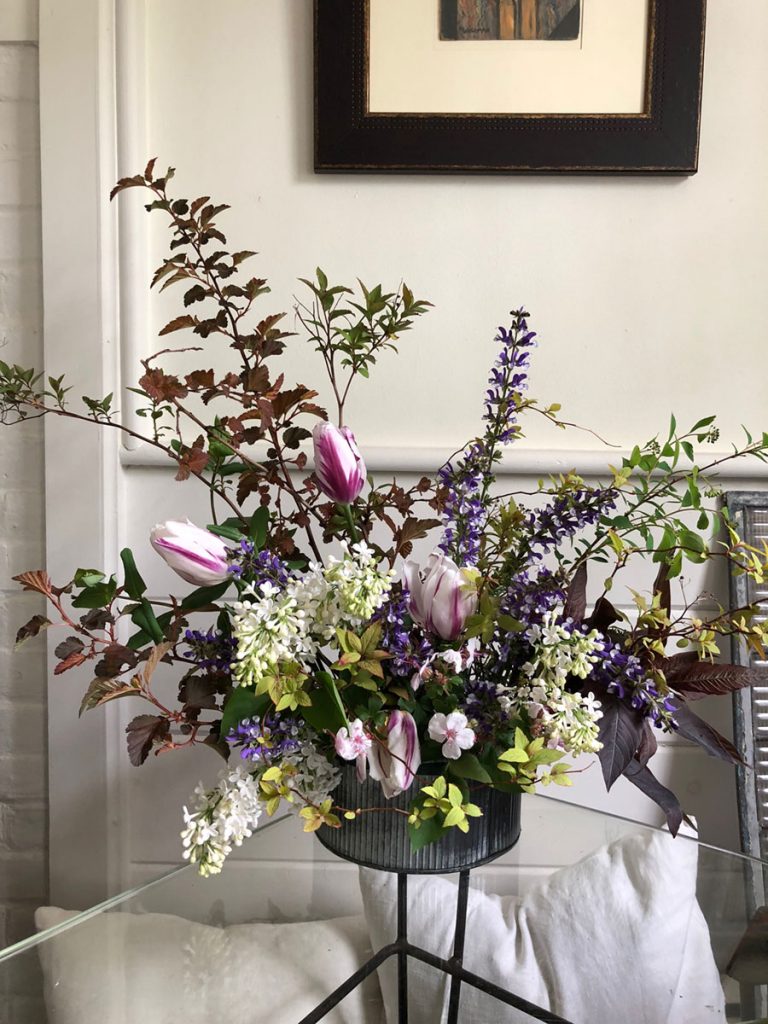 Here are my tips for decorating a maximalist home.
Keep all the things that bring you joy! All the cherished items which spark happy memories I showcase throughout the year or store neatly for future use but, I know what I own. I'm forever changing and shopping from my collection of things. My home is a palette of ideas which is never complete.
Be Patient! Creating a maximalist home takes time to curate. One can't buy everything at once without a room looking cold and average. It is the actual layering of our cherished items, collected throughout our lives, which permits the unfolding of beauty in a room.
Be yourself! Maximalist decorating is the layering and infusion of your personality that creates a truly unique style. The items we allow into our home act as the jewels which accent our living space and bring us Joy. To quote Lesley Blanch, "Surround oneself with the things you love, and your house will make you happy. I never decorate; I make sure that I'm going to be comfortable and let the effect come with the living."
Purchase wisely! Remember that impulsive consumer behavior leads to purchases that, for the most part, end up in the landfill. So, before you buy an item to bring into your sanctuary, ask yourself… "Does this item bring me JOY?"
Allowing ourselves to be true to who we are and training our eye toward restraint for what is appealing to us comes with time.
Developing a maximalist decorating style is a matter of developing a taste for pieces with character that not only spark joy but transform your space into a well-curated home.
Happy decorating and thanks for reading!
Sign up for my monthly email newsletter where I share a behind the scenes look at how I'm working things out in life and in my garden. You can also follow me on Instagram, Pinterest, and Twitter.