I want to introduce you to Marybeth Wehrung of Stars of the Meadow. Marybeth is a Hudson River Valley flower farmer that I am privileged to know and work with. Though this post was challenging for me to write, I'm glad that I did not let my doubtful inner voice hamper me from introducing you to my friend and flower farmer.
Flower Farming with Marybeth Wehrung at Stars of the Meadow
Farming is not for the light-hearted or physically weak. It requires courage. In my opinion to get up every day no matter how tired the body and still do the grueling work of tending a farm takes courage.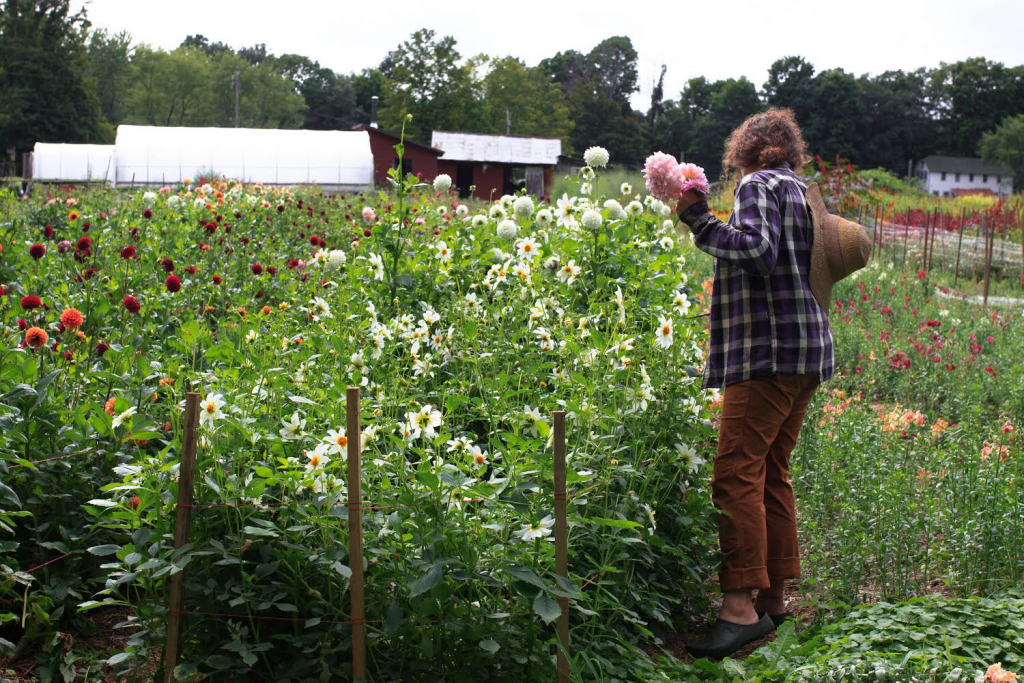 Marybeth, the head and only farmer at Stars of the Meadow a small one-acre flower farm in the Hudson Valley, is who I definitely consider being a woman of achievement.
She is a woman with a beautiful smile, genuine sensitivity and an acute sense of humor. Her daily grind begins, like most of us, early each morning. As she drives to work down the winding roads of the beautiful Hudson Valley, her flower crop awaits. And though tired she feels happy. Happy because this is the life she willingly chose and truly loves it.
Lunching with Marybeth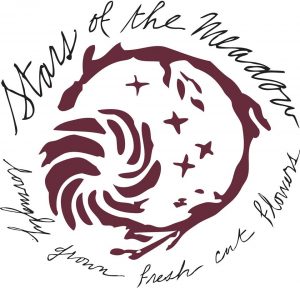 Marybeth and I sat for lunch at a local farm called Sauderskill. We had delightful homemade soups, salads, and pastries. As we chatted, our stories had similarities right off the bat. We talked about how lonely it is for women entrepreneurs. But despite it how exciting it is to be running our own companies. By talking together, we realized that working things out as they come up in our businesses, though stimulating, to say the least, can be stressful when it's just ourselves calling all the shots.
We have known each other for several years now. We met at a brainstorming gathering held at Blue Hill at Stone Barns to gather ideas to facilitate the transportation of flowers grown in the vast Hudson Valley to distribute more efficiently to the end market. Sadly the group never took root, and a plan never came to completion. I am still not defeated!
"Farming, in my opinion, is one of the most difficult leaps I've taken," says Marybeth as we eat our lunch, "especially because I haven't had any formal farming training. My background is in art, and I've taught myself everything I know about farming from scratch. The first book I read on farming was The Flower Farmer: An Organic Grower's Guide, after reading it I naively thought I was ready! During those first years, I didn't have any support system because I didn't know anyone growing flowers. Now I know about National Young Farmers Coalitions or NOFA. And I am thankful for Facebook Flower Farmers group because there I found a community of growers that helped."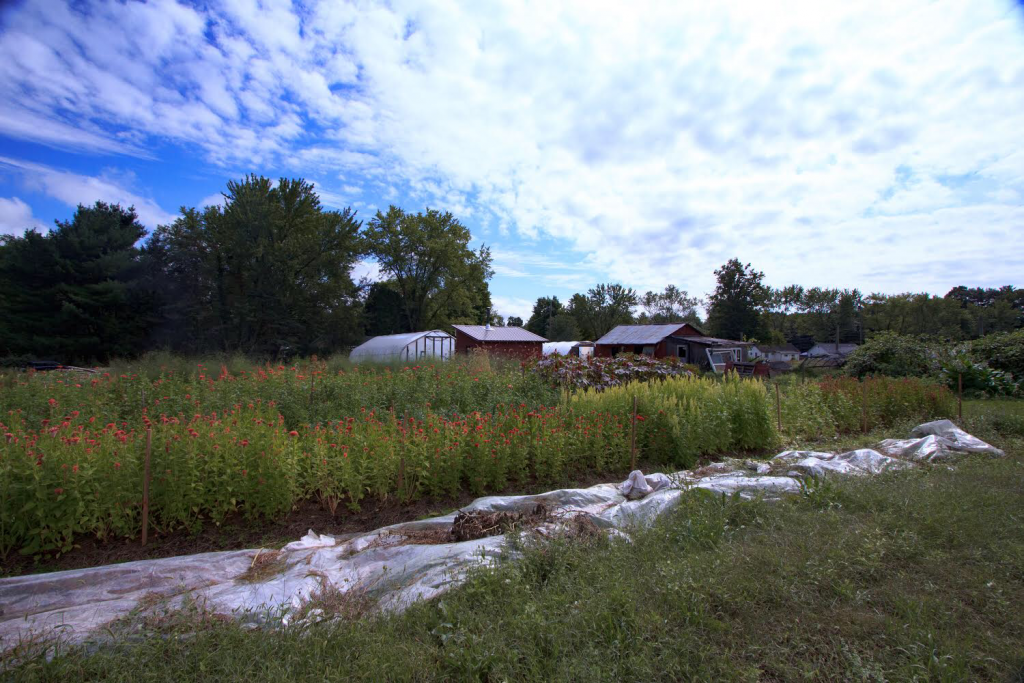 Q & A with Marybeth
What are some of the hardest challenges faced by being a single woman farmer?
"In the beginning, the learning curve was hard, especially since I worked at my teaching job for three years during the day before I decided I wanted to go at it on my own. I was working in the school at the time, and after work, I would come home and start my side hustle with flowers. The pay was pretty low at school, and after a few years of this crazy schedule, I just figured farming couldn't be any worse as far as supporting myself. And that's how it all began."
How did you get started growing flowers?
I can see she is tired and feeling a bit restless telling her story, but we push on, and she continues to explain how she started in farming.
"I've always had a deep connection to the earth only I hadn't known how to express it. My desire to get closer to nature began during my college years at New Platz where I studied Fine Arts. I remember I had these three little houseplants in a very dark dorm room and I worked very hard to keep them alive. These three small plants quickly became my mascot for what later would become my farming career. My first business was a medicinal herb company where we grew herbs to sell. Unfortunately, it didn't last. The truth is I had begun growing flowers for my pleasure during those years, and of course, I noticed the incredible healing properties flowers evoked ."
How did you finance your first farm?
"Thankfully my parents lent me some money to lease my very first parcel of land and I had set some money aside from my teaching job. I was successful at growing some flowers in that small patch and people like them so I was able to make a little profit and that's how I grew. Five years later I now lease here which is suiting me just fine."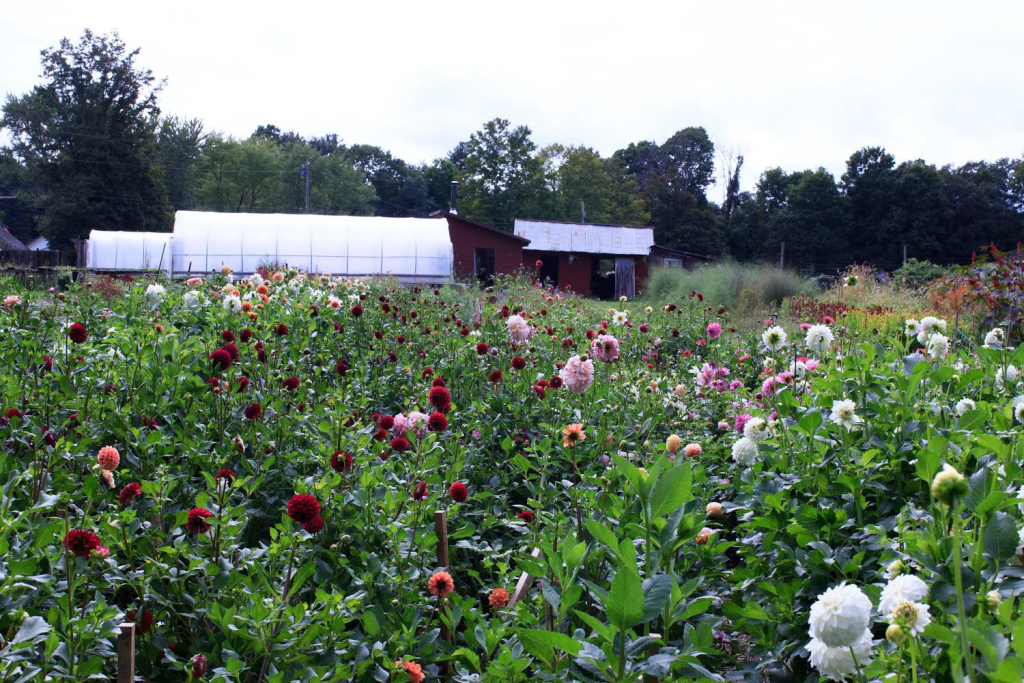 What are some of the difficulties you've encountered?
"I think it's been rather hard to do this all on my own. Farming is physically hard work and without having someone to bounce ideas off of or share any of the load with it does become very stressful. What's more, I don't have health insurance. So this stresses me out. My goal for this winter is to spend the hours and computer time to figure it all out. The government doesn't make it easy for us. Something else that is a worry is how will I support myself during the winter months. I've been lucky that in the past I've managed to get part-time work with the Hudson Valley Seed Company, but it always is a struggle to make ends meet."
So why do you farm if it is so challenging?
"Because I genuinely believe I am doing something that is lovely! And in a corny way, I feel I am healing the world with my flowers."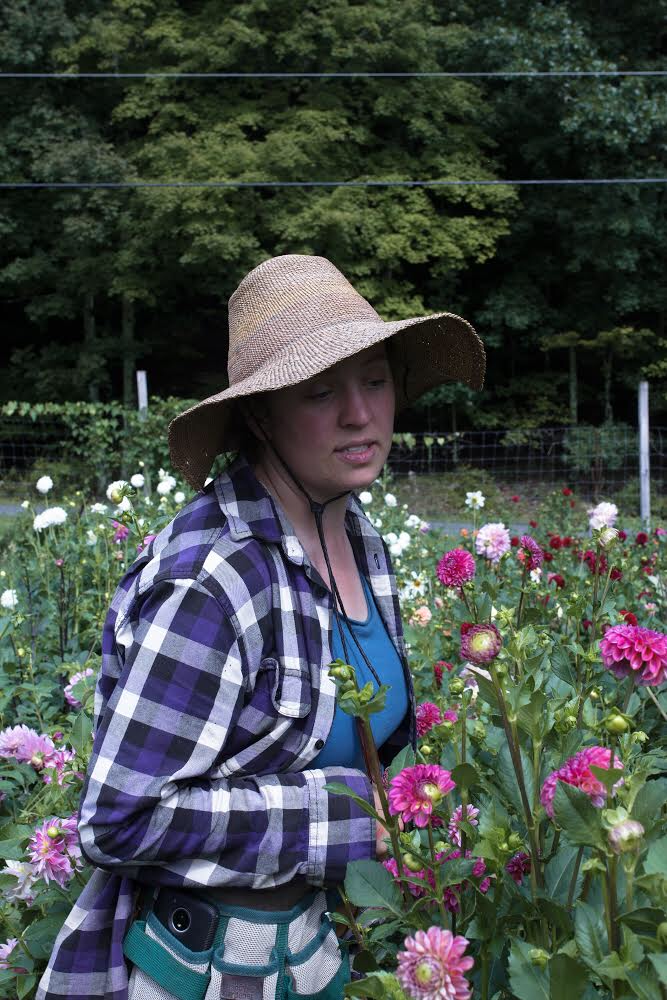 How do you know what beautiful flowers to grow?
"After years of growing, I now know what I can grow well. I ask on Facebook groups, the catalogs offer a great deal of information, and I ask my clients what they would like for me to grow. Obviously the more you do something, the better one becomes, and each year I get better at growing what seems to sell. For the past two years, my Lisianthus and Dusty Miller have done well, and my designer customers have been requesting more."
We cannot display this gallery
To whom do you sell too?
"I sell to floral designers, at the Chappaqua Farmers' market, to DIY customers, wholesale to grocery stores and do weekly bouquet."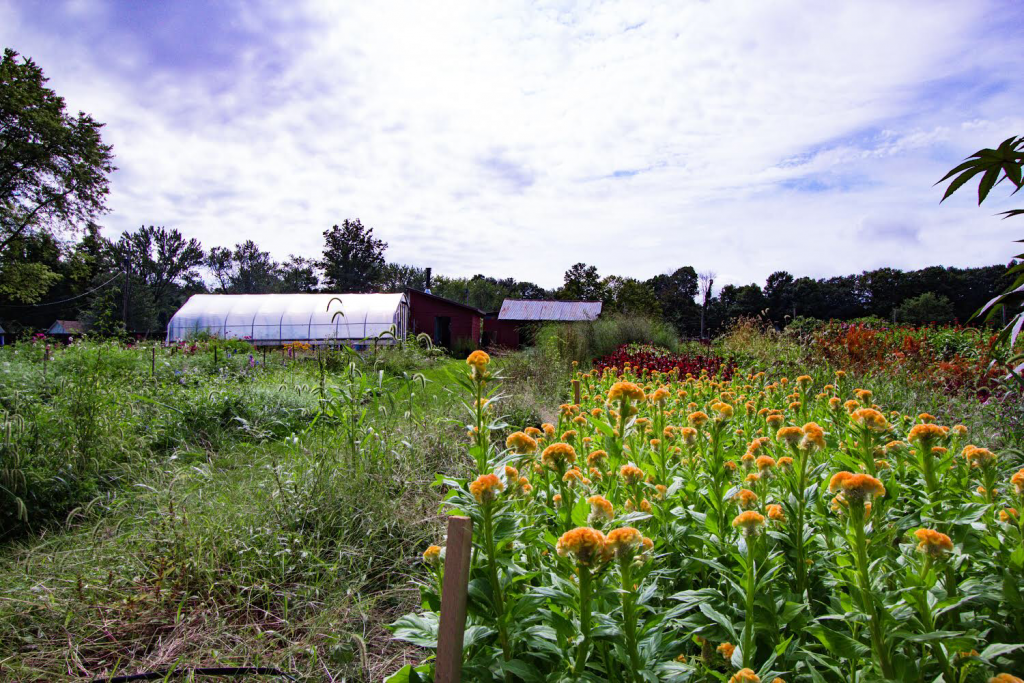 What advice do you have for anyone interested in pursuing a farming career?
"Do your research and volunteer. I think you need to become embedded with farmers who can mentor you. When you see it and experience with your own eyes, you can't be sold an idyllic story of what flower farming is."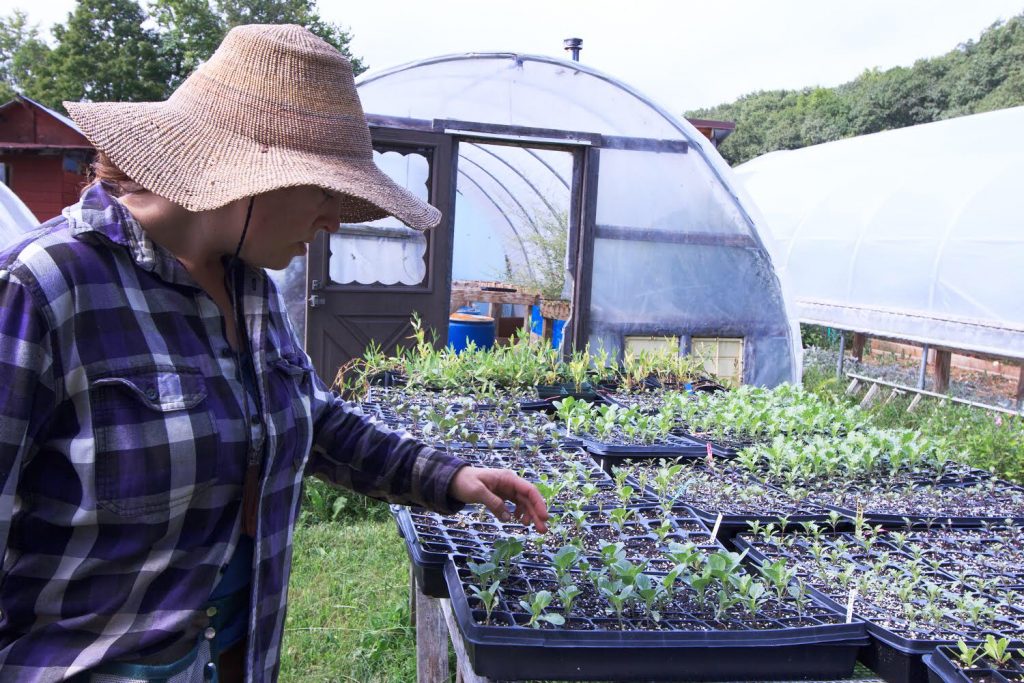 What advice would you offer a home gardener who is interested in growing beautiful flowers?
"I recommend that you do succession planting to keep the garden looking full and lush, You might try buying a pack of Zinnias plants, planting them and at the same time plant a few Zinnia seeds next to the already established Zinnia plants. This way when those plants end their flowering cycle the seeds will be growing beside them. Another recommendation is deadhead constantly. The lower you cut each stem when you deadhead, the longer the stems will become to use for bouquets. So don't be afraid to cut."
Where can my readers find you?
"My website, Instagram, Facebook, at my farm Stars of the Meadow, and the Chappaqua Farmers Market."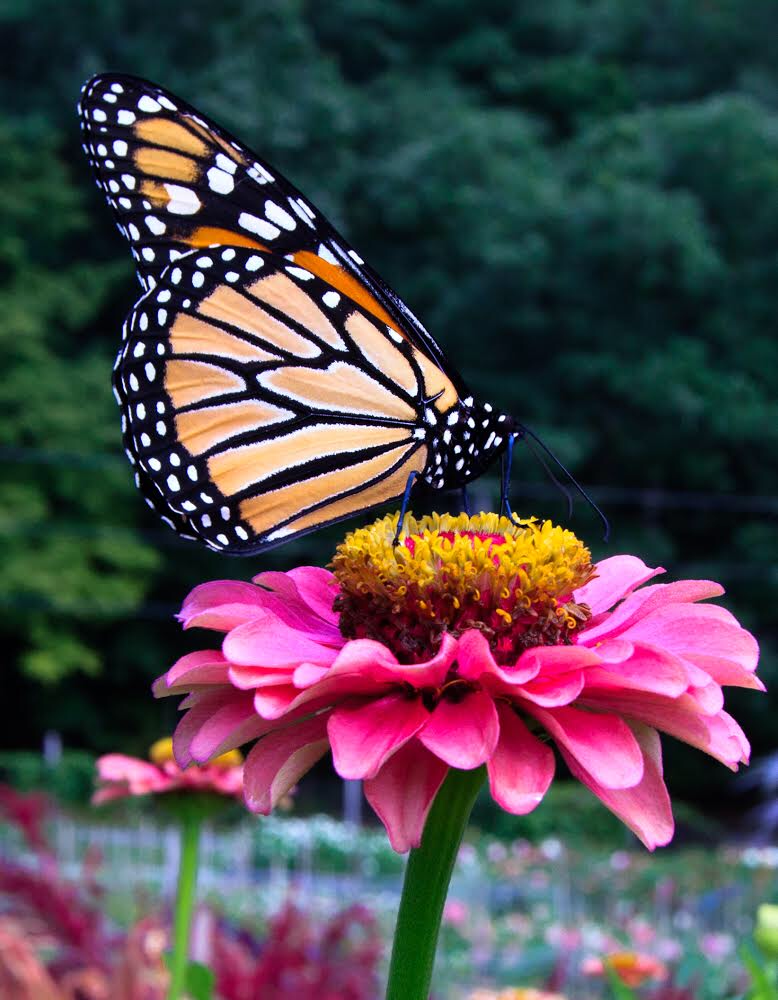 Thank you, Marybeth! It was wonderful visiting with you and sharing your story!
A large part of why I began my business was to create awareness for local farming, and it was by using locally sourced flowers in my wedding work that I was able to develop a sharper knowledge of just how beautiful these flowers are. But more importantly, I wanted to connect with the people, like Marybeth, behind the flowers. Farmers like Marybeth are passionate about the land and unite at a deeper level with it. I find that learning more about them inspires me to continue using their flowers while keeping jobs right here in our own backyards. I hope you do too.
Give Marybeth a follow online and when you see her at Stars of the Meadow or at the Chappaqua Farmers Market be sure to let her know that Gloria sent you!
If you haven't already, please sign up for my monthly email newsletter where I share a behind the scenes look at how I'm working things out in life and in my garden. You can also follow me on Instagram, Pinterest, and Twitter.
SaveSave