Meet Brian of HJ Hautau and Sons.
I met Brian from HJ Hautau and Sons (or as he put it, Hautau and Grandsons) one morning shopping for flowers. It turns out he is the third generation still growing flowers in our area of the Hudson Valley. All his Ranunculus are beautiful. They are the perfect blousy flowers to use during the winter and early spring months when roses are not yet available.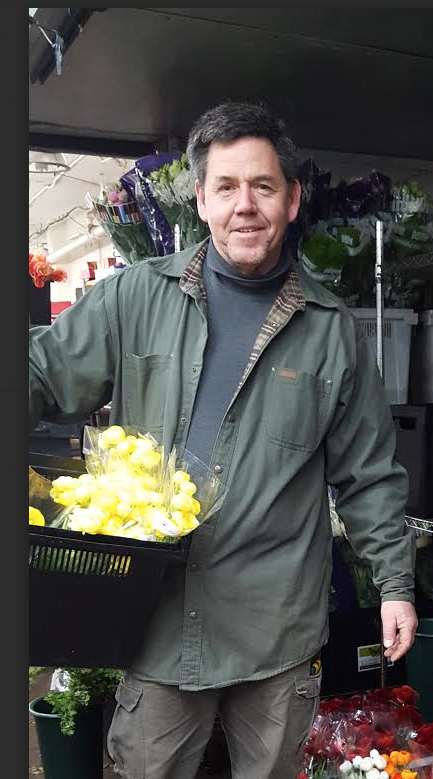 Every Saturday morning when I arrive at the market I feel energized and full of hope. I always have enormous anticipation for the new varieties of flowers I may find. I stopped Brian as he walked into GPage at 28th Street in NYC with his beautiful buckets of blooms from HJ Hautau and Sons. I quickly introduced myself as any bloom groupie would and in seconds, there was a connection.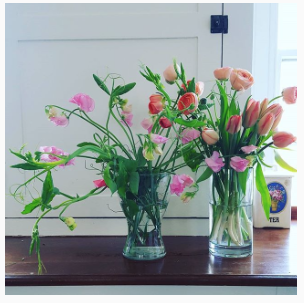 Brian and I talked about the changes he's witnessed over the years. And the memories his grandfather shared with him on what the industry was like before the saturation of imported flowers hit the floral industry.

"We used be one of the local growers of Chrysanthemums and Carnations. Unfortunately, now most of the flowers the consumer sees are common varieties grown specifically for export from South America."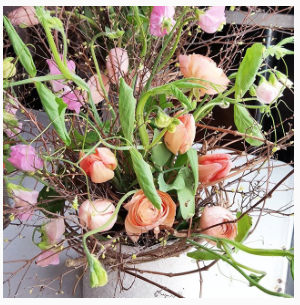 Don't fret. I mentioned how he was not only my hero but my lifeline. Without his flowers during the winter months, it would be impossible for me to stay in business. "The market is shrinking, now, and the hotel industry is taking over the 28th street market."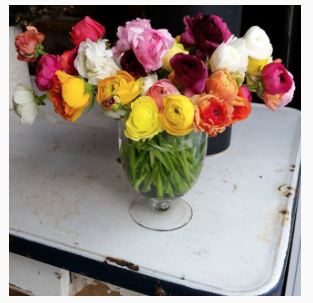 Interestingly Brian is optimistic. With a twinkle in his eye, he said: "one needs to roll with the times; we needed to then and will continue to do so." He gave me the impression that his, "what is it for" is driven by a deep passion for the community and the legacy his grandfather created in 1902 with HJ Hautau and Sons. Brian spoke about how he wakes up each morning, enters the greenhouses and feels positive energy coming from the plants and the land. He knows that he's doing something of value.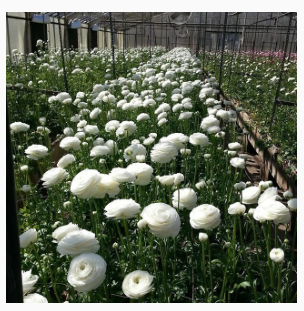 I expected it would be a challenge to make all of my client's floral designs with only locally grown flowers but look at me I'm doing it. Farming in New York is slowly becoming viable again especially with the micro farms popping up.  Another contributing aspect for the preservation of local flowers is the slow food movement. Young farmers are revitalizing the industry by becoming small-scale farmers and growing flowers much like the Slow Food movement did with locally grown food.  The success of these Farms is dependent on supporters such as me and the end user of their flowers to ensure farmers earn a living wage measured and based on the importance of keeping the local economy vibrant.
Thanks to longtime family farmers such as Brian who persevere with the heritage of farming in their gene, we stand a chance of not losing local farms.
Before you buy your next floral arrangement, I encourage you to support your local and regional flower farmers.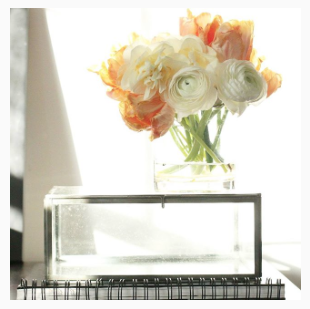 There was a time, not too long ago, when flowers were a luxury. Having freshly cut flowers to adorn our homes was considered to be an indulgence, a great show of wealth, or the sure sign of a green thumb.
These days freshly cut flowers are available year round, come from all over the world, and are offered at any price.  Much like the food we eat. There is no anticipation for a seasonal food much less seasonal flowers. All of these factors make them less unique and ordinary to me. I adore celebrating seasonal flowers and these farmers by regularly buying from them and using them in my arrangements. In a world in which we cherish bigger and better, there is no comparison to a locally grown hand-picked bunch of fresh flowers.
Like Brian of HJ Hautau and Sons, I feel my work has meaning and is worth doing, and I encourage you to think about how we can help farmers maintain their livelihood and not export jobs.
Ask your florist for  California grown flowers there are so many available.  Or start your own backyard garden and grow some yourself and see how rewarding it can be.
— — —
If you haven't already, please sign up for my monthly email newsletter where I share a behind the scenes look at how I'm working things out in life and in my garden. You can also follow me on Instagram, Pinterest, and Twitter.