I find that my cottage garden has influenced my floral design style primarily because of my approach to gardening. My gardening style is loose and sometimes feels by conventional standards that I'm neglecting the garden when in fact I'm more negotiating with nature. The plants that choose to be there, thrive and I'm less rigid and controlling to make the non-natives exist in a place they are not content in.
My cottage garden and growing my floral design style
I guess now after many years of gardening I consider myself a naturalistic gardener. I've stopped fighting with the animals, the diseases, and the weather. I'm getting wiser and value time more. My desire is not to control nature but to create beauty with what I have in my cottage garden. I live for spontaneity both in my garden and in my arrangements. I love the wildness of plants in my cottage garden and enjoy the natural process of birth, growth, and death. I think of my garden as a community builder, accepting of those less pristine, more inclined to relax and willing to change with the times.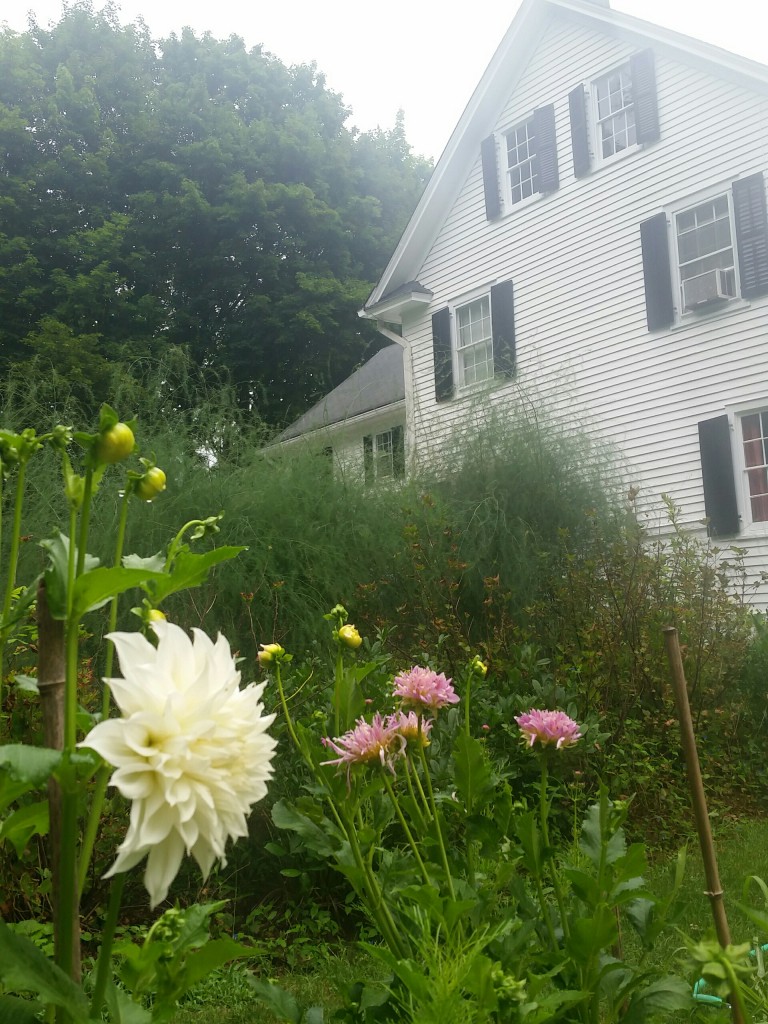 If you haven't already, please sign up for my monthly email newsletter where I share a behind the scenes look at how I'm working things out in life and in my garden. You can also follow me on Instagram, Pinterest, and Twitter.