July and August are a tricky time to hope for a perfectly manicured garden. I take my inspiration for my summer cottage garden from the designer Piet Oudolf and look for how I can incorporate a wild and less cultivated plantings scheme.
When starting a wild, carefree cottage garden my advice is to purchase (if the budget permits) at least seven plants of each kind planted, this way as the years come and go, you will be able to multiply the same plants through division and create cohesion within the garden with the same species of plants. This gives the garden uniformity.

During the heat of the summer, the garden begins to lose its vibrancy.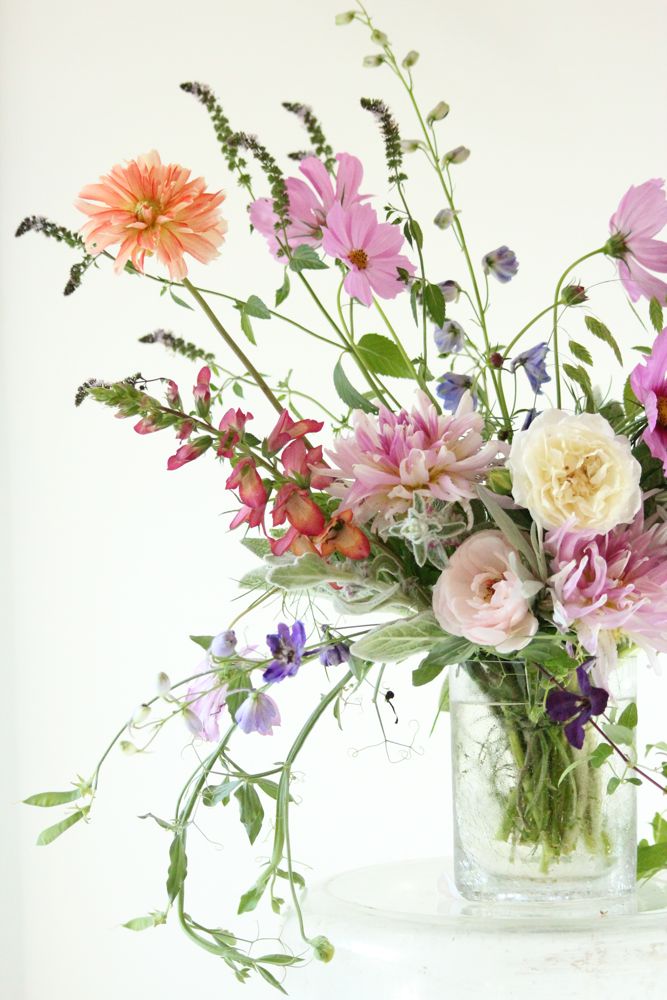 I sometimes need to pinch myself….. these flowers are so beautiful and I grew them!
Think about it, we bring plant species typically originating from other parts of the world and expect them to thrive in conditions far removed from their native land. So, in order to accommodate them, we work to control proper growing conditions for them creating an unsustainable practice to maintain their environment. The same is true for food, it is flown in from all over the world, so we are losing touch with what is grown locally.
Realistic expectations for your summer cottage garden
I also am not a proponent for wasting water to irrigate our lawns or gardens. I firmly believe that we must plant accordingly and plant flowers that tolerate the topography in which we live. I think we should embrace the beauty of each season without putting an unrealistic expectation to maintain lush green gardens.

The heat and lack of water do and can create natural gardens which are sustainable and look authentic to the season. Though there are the skeptics about global warming, I hope to create the awareness of the importance to think and design using more sustainable plantings. I now get a lot of my inspiration from the Highline in NYC.

I often say that any plant that manages to survive during the scorching summer months deserves my attention. I like using the plants listed below in arrangements because they provide lots of whimsy. Use plants found locally in your area to help create a more natural garden. My hope is that we grow a bit more mindful of how we can rethink our aesthetic and the flowers we use to create a more sustainable floral wedding industry it benefits both the environment and our bottom-line.

Flowers to grow in your summer cottage garden.
Amsonia

Astilbes

Cleome

Coneflowers

Cosmos

Grasses

Herbs

Loosestrife

Salvia

Sassafras

Sedums

Shastas

Veronica Speedwell

Zinnia
If you haven't already, please sign up for my monthly email newsletter where I share a behind the scenes look at how I'm working things out in life and in my garden. You can also follow me on Instagram, Pinterest, and Twitter.