James and Jenn's story book spring wedding took place at the Brotherhood Winery in the Hudson Valley region of NY.
Most pictures were photographed by the talented  Sara Wight who captured Jenn and James' special day.
Jenn's must-have "bloom" is the decadently gorgeous white peony,
which I gladly featured in her bouquet,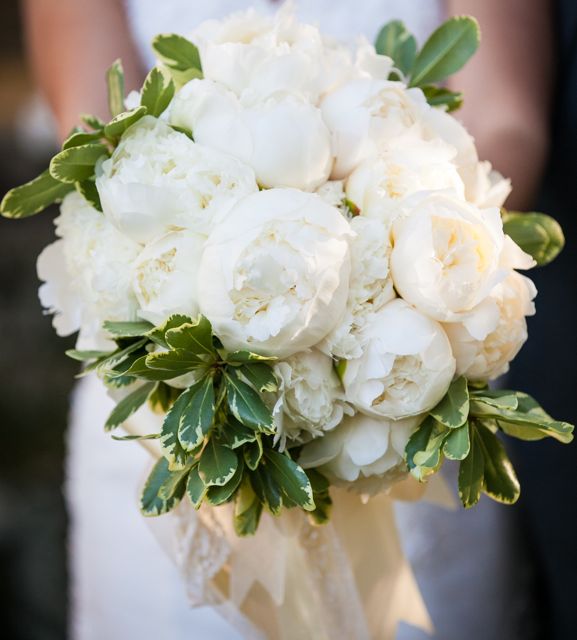 and the table arrangements.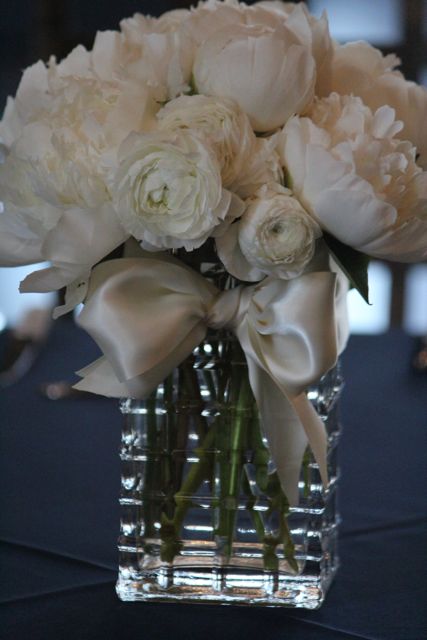 My absolute  favorite moment during this wedding however, was when Jenn let out this toe-curling scream of delight upon first seeing her bouquet.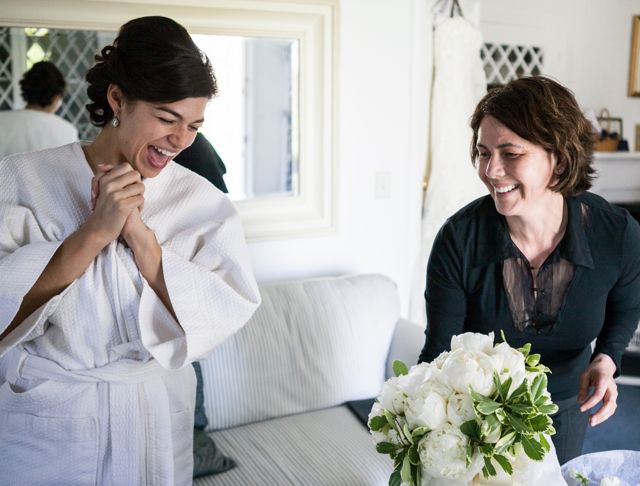 This is such a sweet picture of one of the Bridesmaids holding her bouquet in delight.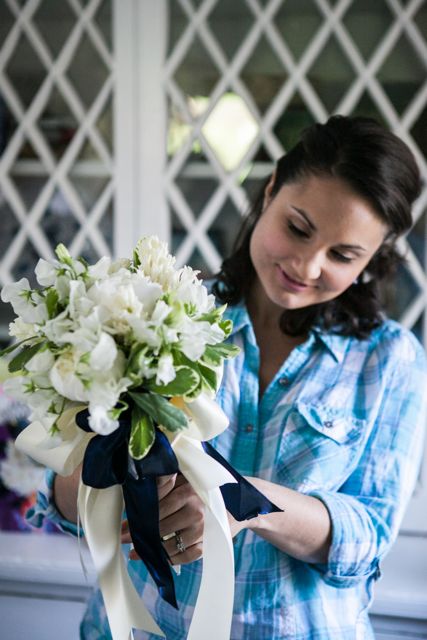 James wondering "where his boutonnière is"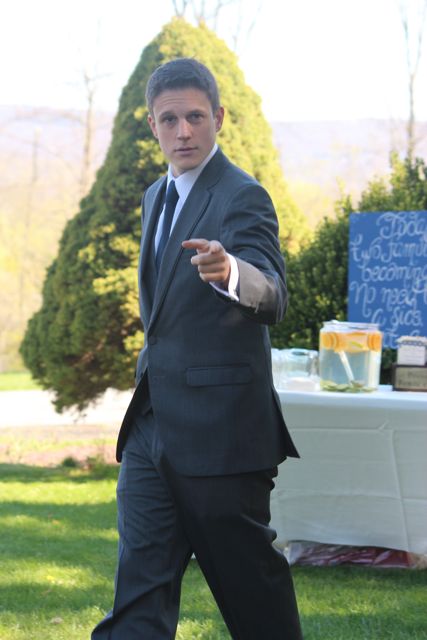 Together they make such a great couple.
The venue.
Honestly, there wasn't much that needed to be done to this fairytale backdrop.
 All we needed to do was soften the edges of this stone backdrop with huge Boston ferns adding in a sprinkling of mosses and pansies.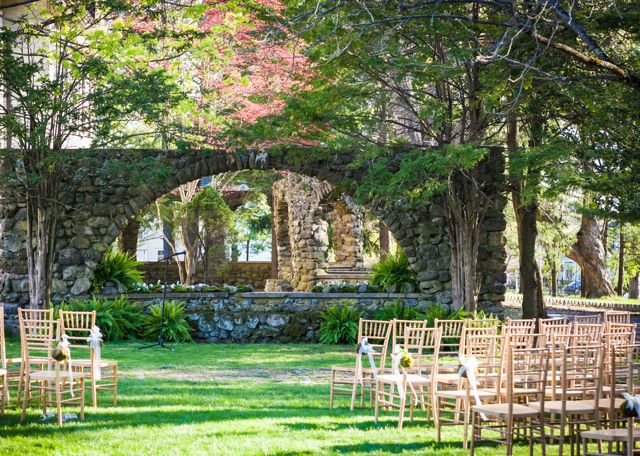 Oh, and we made these pansy Kokedamas for the pews which added a touch of whimsey.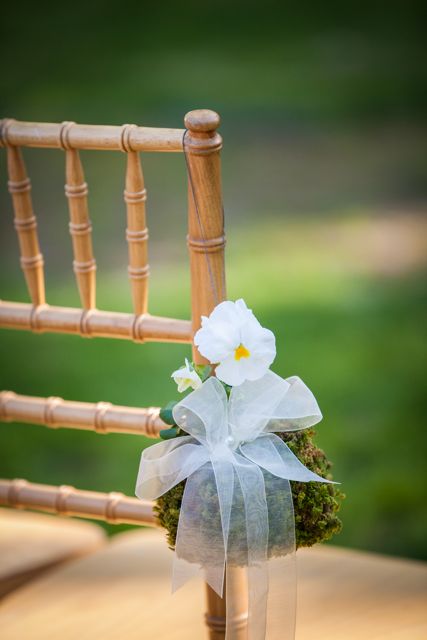 In the vineyard itself we suspended these tropical leaf arrangements which added a bit of visual interest to the space.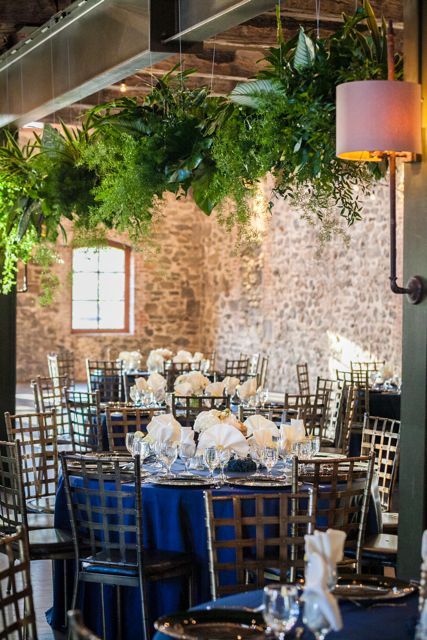 I believe by keeping it simple and elegant most weddings will turn out
beautiful every time.
James and Jenn, I wish you days filled with joy, respect and kindness for many years to come.
~enjoy~