Last week I was good to myself.  How often do you treat yourself to something that really moves you?
Taking classes to sharpen my skills is a simple way to lift the spirit and regenerate the creative juices.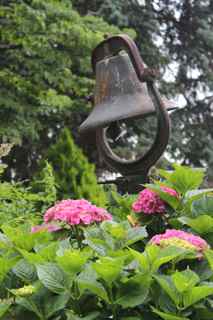 I had the pleasure of taking a flower design class with two amazing master designers,  Holly Chapple  and Francoise Weeks.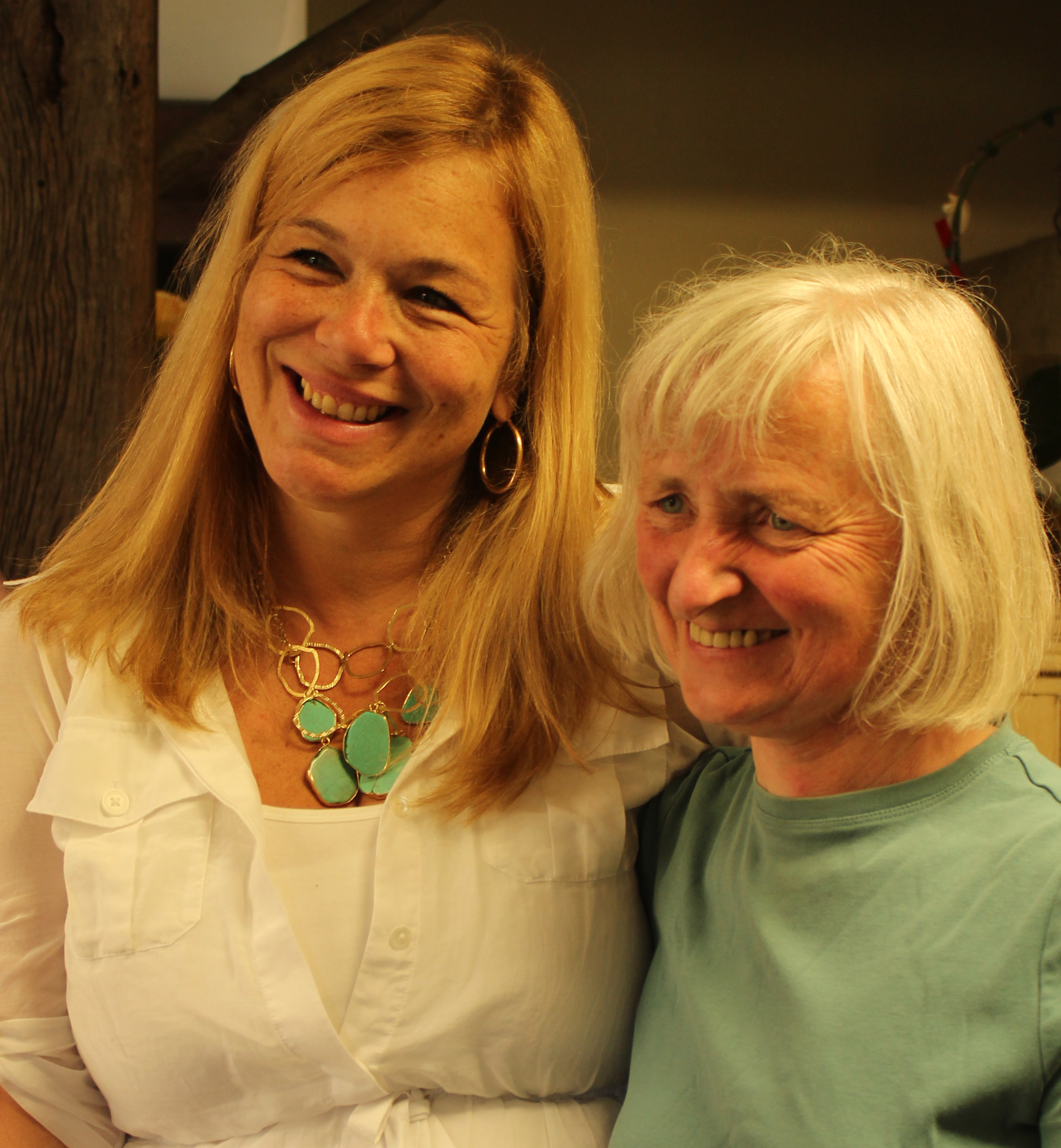 Each inheriting their own distinct floral style, both trendsetters accomplishing a unique twist in every arrangement they create, charming all in attendance.
 Here we are in Holly's world.  Her home studio is situated smack-dab in the middle of the most beautiful country setting in Leesburg, VA, bursting with blooms nurtured in the family's garden.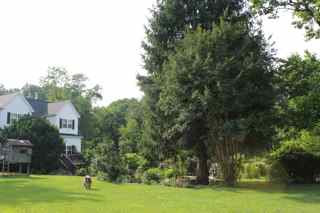 "I add a little something unexpected for each of my brides," she shares with us as she  pops in and out of the garden.
Then Francoise would interject…"I do the same.  When I go for a walk in the woods I'm always looking for and gathering up special items to incorporate into my arrangements.
I pick up bits of bark, seed pods, interesting branches, leaves, etc. It's all open to your interpretation.  Have fun with it" she says.
It was so interesting to watch both designers at work with their creations. Holly, with her girly flirtation and abundant style, bursting with color and feminine glamour, would make any girl's heart palpitate fantasizing at the sight of her bouquets.  "It's not a Holly bouquet until it bursts with flowers" she explains with such pride. Her personality jumps out at you like your best friend in high school.  Honestly, she makes anyone feel like she is your best friend.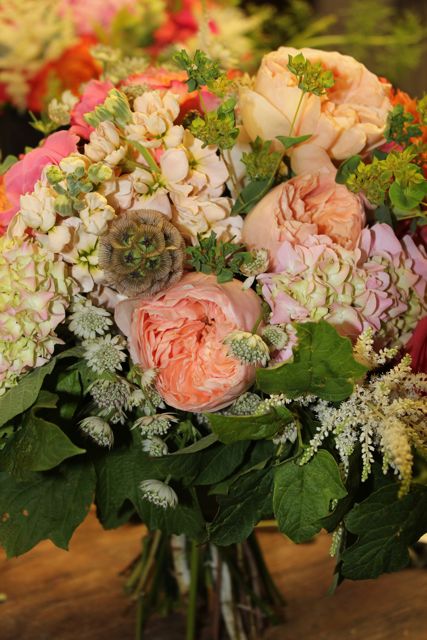 My bouquet
And then there is Francoise "I am shy she says…" but her work, however is anything but shy. It is on the cutting edge of calculated perfection and sheer brilliance.  I look at her work and can't help to wonder if this represents shyness, then I hope to embrace my own shyness!
Both spoke candidly about their respective businesses and how they run them.  Both very differently as you can imagine.
What I took from my experience with this duo is, to keep at it.  One has so much to learn at every stage in life.  It is our mission to embrace all of who we are in the hopes to create the best of what it is to become ME!
So honored to have worked with these two remarkable Ladies and proud to be now a member of the Chapel Designers!