This very special bride chose these two humming birds for her bouquet.
I think they nest beautifully on it, don't you agree?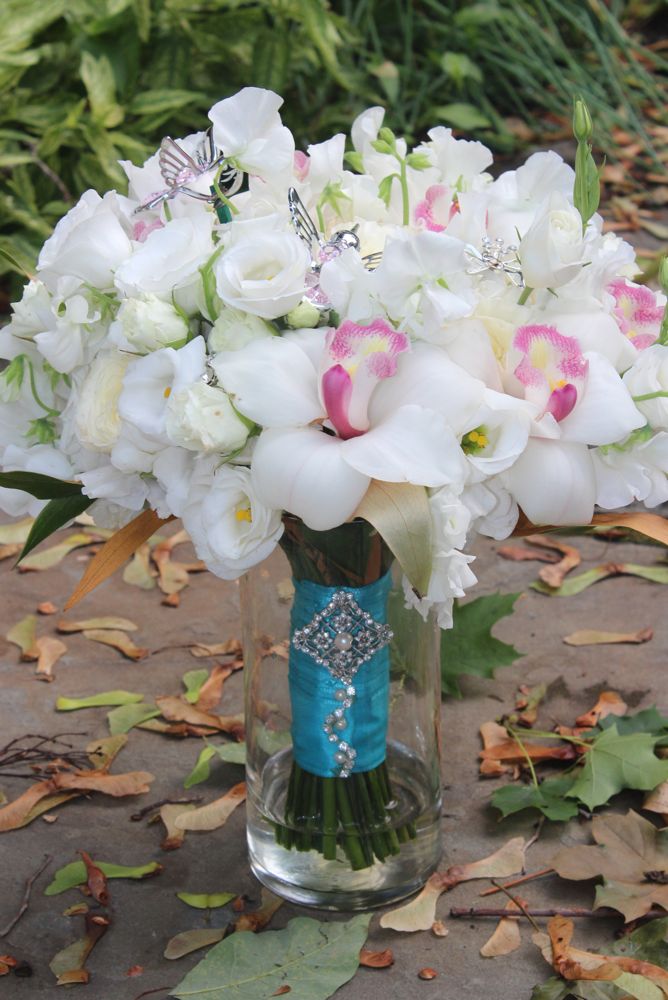 In addition she wanted a bit of bling.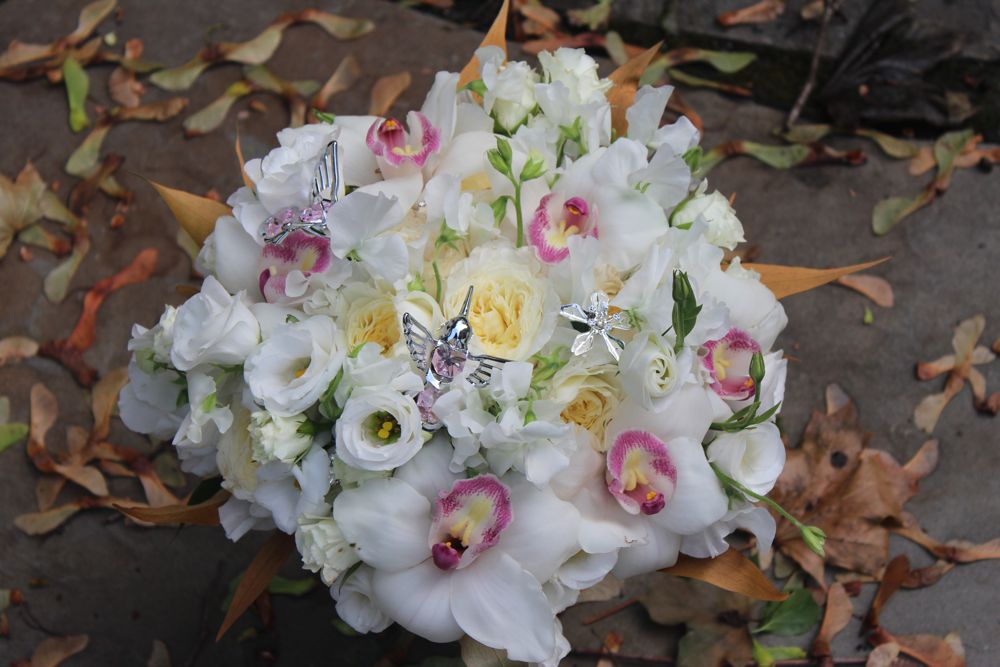 Thank you Becky from OoLala Flowers your assistance was so needed to make my bride's dream come true.
Thank you Flower School of NY  for connecting me with Becky.
It would have been much harder without her second pair of hands.
~enjoy~